"The Best Mix Of Hard-Hitting REAL News & Cutting-Edge Alternative News On The Web"
June 11, 2015
Highly Suspicious: Saudi 'Civil Defense' Trucks On Texas Highway - Las Vegas Convoy Had Blackhawk Escort - Mysterious 2015 Wal Mart Evacuations


By Stefan Stanford - All News Pipeline - Live Free Or Die

A very concerned All News Pipeline reader just sent us the pictures seen above showing a pair of Saudi Arabian 'Civil Defense' trucks on a flatbed trailer deep in the heart of Texas. According to our reader, he saw three flatbeds, each of them with two of these vehicles upon them, just the latest strange sightings of foreign military vehicles on American soil and in 'Jade Helm 15' Texas at that. These were seen traveling southbound on I-45 just north of Houston, Texas.

Foreign militaries on US soil, however, aren't the only highly suspicious events we've been watching unfold in America as for some reason, MANY Wal Marts across the country, specifically in the south and the midwest, have been being evacuated for hours at a time, and to some people who are paying attention, these evacuations just don't make a whole lot of sense. The 1st video below from Hollywood Joe Tussing adds more mystery to the mix as a massive barge of military vehicles is unloaded in Texas while a Las Vegas military convoy has a blackhawk chopper escort. His warning shortly after the 50 second mark that martial law signs were spotted making their way to Texas has not been confirmed by All News Pipeline.

Between the years of 2008 to 2014, Wal Mart stores across the nation were evacuated a total of approx 16 times according to the interesting new 2nd video below from Professor Doom1; during the first 5 months and 10 days of 2015 alone, Wal Mart evacuations have occurred AT LEAST 30 times across the nation as proven in this 1st video and the story links at the bottom of the page for those who want to check these out themselves. This is not a 'conspiracy theory', all of these Wal Marts needing several hour evacuations as outlined by Doom, but a coincidence, or so it seems.
Our videographer tells us that in making this video, he is not stating as fact that even one of these evacuations is for nefarious purposes. He is, however stating that HE believes that AT LEAST 20 of them ARE, but has no proof. Yesterday, a Wal Mart in Alabama was evacuated for 4 hours and federal agencies were involved in the 'pursuit' of a man who allegedly stole a car. Just a coincidence, or something more? Police believe that the fact that at least 30 Wal Mart stores in 13 different states have had bomb threats called in is not just a coincidence and believe they are connected. 

After receiving the pictures above from the ANP reader in Texas, we decided to do a Google image search of this graphic seen on the front door of the truck; in doing so, we have positively determined that these vehicles are part of Saudi Arabia's civil defense as seen in screenshot of story below right. What these trucks are doing in the heart of Texas is a different story and one I'm sure we won't get a satisfactory answer from the govt nor MSM about. Back in 2013 a local Texas outlet ran a story called "Texas Is On Its Way To Being 'Saudi Texas.'" Did they know something that we should know?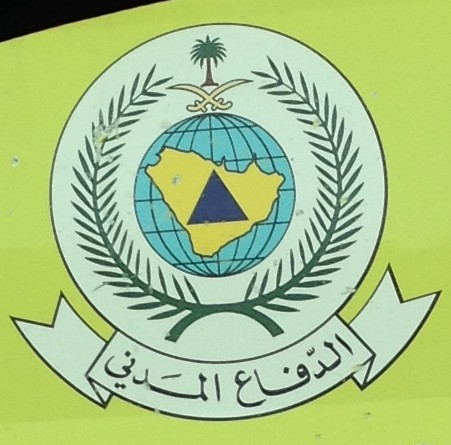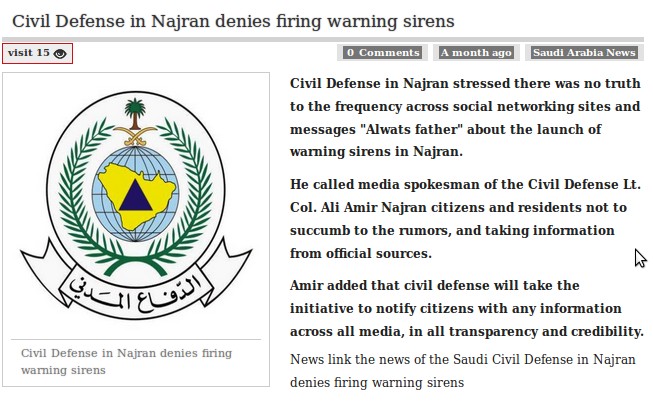 This 1st video is from Hollywood Joe Tussing and he shares with us some startling news at the 50 second mark; this is, however, unconfirmed news and as with all reports on the internet (and TV news for that matter!), attempt to seek confirmation of everything before buying completely. In speaking with the videographer I was told he is attempting to acquire pictures of martial law signs but as of this moment, has been unable to do so.
Professor Doom breaks down the strange Wal Mart evacuations taking place across the country. Is the fact that so many Wal Marts in so many different states across America are being shut down/evacuated for a several-hour time period just a coincidence or somehow tied to everything else that we are now watching unfold across the country??
The links below are all for stories used by Professor Doom in the 2nd video above.
http://www.kctv5.com/story/28876134/o...
http://www.12newsnow.com/story/242739...
http://www.rockdalecitizen.com/news/2...
http://www.scrippsmedia.com/kmtv/news...
http://cullmantoday.com/2015/04/03/wa...
http://www.wsbtv.com/videos/news/mari...
http://www.smokeybarn.com/walmart-in-...
http://www.nbcwashington.com/news/loc...
http://www.nbcwashington.com/news/loc...
http://www.kansascity.com/news/local/...
http://www.trussvilletribune.com/2015...
http://www.pottsmerc.com/general-news...
http://www.krmg.com/news/news/local/w...
http://www.wapt.com/news/central-miss...
http://txktoday.com/news/richmond-rd-...
http://www.live5news.com/story/287792...
http://www.ocregister.com/articles/ca...
http://www.nbc15.com/home/headlines/K...
http://www.wnem.com/story/28553922/mi...
http://www.kmbc.com/news/gladstone-wa...
http://www.wftv.com/videos/news/orlan...
http://www.pantagraph.com/news/local/...
http://www.bradenton.com/2015/05/15/5...
http://www.abc17news.com/news/columbi...
http://www.thv11.com/story/news/2015/...
http://kfor.com/2015/05/26/suspicious...
http://www.news9.com/story/28110347/n...
http://www.walb.com/story/27644418/mc...
http://www.kctv5.com/story/28852280/c...
http://www.kltv.com/story/29278356/ca...
http://fox4kc.com/2015/03/04/gladston...
http://fox40.com/2015/01/09/west-sacr...
http://www.ketv.com/news/walmart-evac...
http://wnep.com/2015/06/06/walmart-st...






comments powered by

Disqus