"The Best Mix Of Hard-Hitting REAL News & Cutting-Edge Alternative News On The Web"
September 21, 2015
Cash This! †Man Writes Check To School Using "Common Core" Math In Place Of Amount - Can You Tell Us The Amount?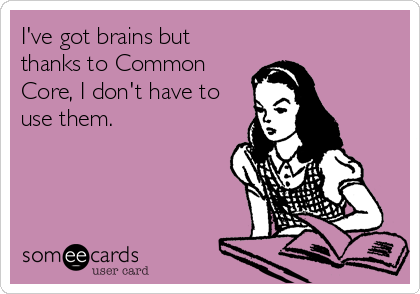 By Susan Duclos - All News PipeLine

As shown in a recent All News PipeLine article, via a video showing a child using the new Common Core process versus standard tradition mathematics, the processes our nations' children are being forced to use for what used to be simple mathematical problems has actually "dumbed down" their ability to solve problems as well as lowered their testing scores. (More on that HERE)†

Over the past few years we have seen a variety of complaints by parents and educators of the Common Core standards with one father's "note" going viral (he just happened to be an electrical engineer) and others that have poked fun and expressed outrage over Common Core, but the latest form of "protest" takes the cake.

Via IJReview:

If you check out the amount, itís made out in ďcommon core math.Ē So, if Millridge Elementary school wants to cash it, itís going to have to explain to the bank cashier how it works (talk about an exercise in futility.)

The original Twitter post where this check went viral has been removed, most likely by the Twitter user, but not before a screen shot had been taken, shown below:

Question to readers: What is the amount of the check written below?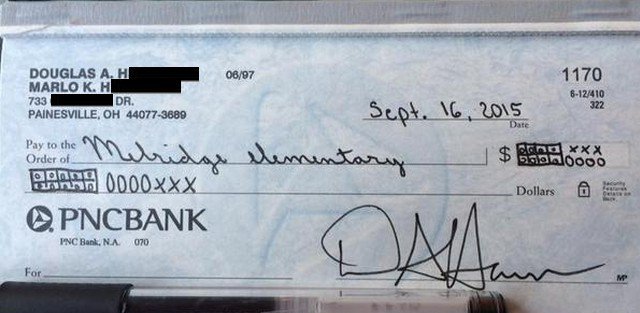 RELATED:†10 Common Core Math Problems That Children Should Win a Nobel Prize for Solving


Flashback - Common Core versus Standard Mathematics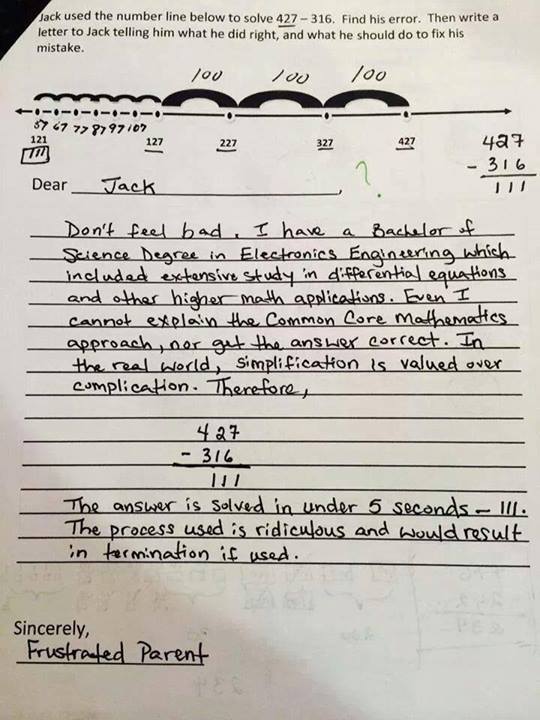 comments powered by

Disqus