Please Visit Whatfinger News - Conservative Frontpage founded by veterans.
"The Best Mix Of Hard-Hitting REAL News & Cutting-Edge Alternative News On The Web"
The Children Are Running The Daycare Formally Known As The House Of Representatives - Pelosi Walks Out On Freshmen & Washington Post Turns On Hillary Clinton - They Are Eating Their Own



- Kick Back, Pop The Popcorn And Enjoy The Show




By Susan Duclos - All News PipeLine

Washington Post has turned against Hillary Clinton, Democrat donors are in a panic over Bernie Sanders small donor and massive fundraising efforts and concerned that he may emerge as the Democrat candidate, and the liberal "freshman" aka the "children"  in the House of Representatives appear to have taken over control of what is starting to look more like a daycare center than a congressional body.

Kick back folks, pop your popcorn, and enjoy the show because I have a number of individual pieces of news, all recent (some still developing) that shows that chaos is reigning, tempers are flaring, and liberals are eating their own, just like the cannibals they are.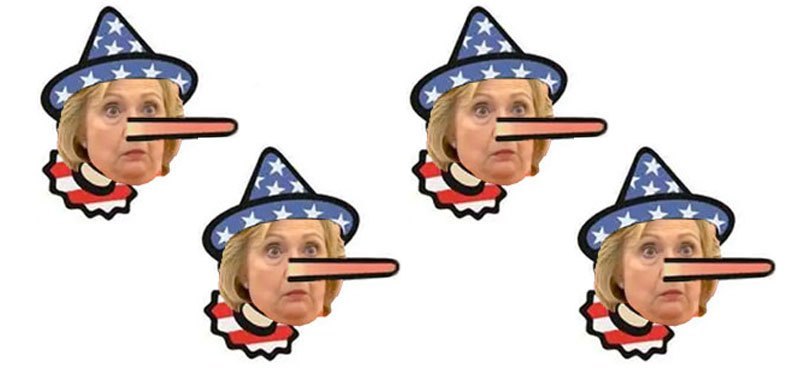 HILLARY OUT......OR MAYBE NOT, AND WASHINGTON POST TURNS AGAINST HER

We'll start with the shortest bullet point here and get it out of the way. 

Many may have heard that Hillary Clinton finally stated categorically that she was not running in 2020, but that she planned to still be voice, and wasn't going anywhere...whatever that means. Well, that was yesterday.  Today, according to NYT's Maggie Haberman who claims she spoke to "someone close to" Clinton who says she wasn't trying to be emphatic and "close the door" on a possible 2020 presidential campaign, and while it is "unlikely" Clinton is "bothered" that she is expected to close the door when someone like John Kerry isn't, and that she plans to wait for the Mueller report before making a final... you know, FINAL decision.

Interestingly, the #Resistance" and liberal commenters on Haberman's thread are not thrilled. We can tell they are liberal Democrats because of their bios. For example, someone named "TrumpMustResign," with a profile statement of "Justice 4 all & a green planet, with a bunch of hashtags like #Warren2020 #UltraMillionaireTax #M4A #Childcare #Housing #GND, states "This goes to straight to delusion - she wrote an entire book kidding herself that the States she lost were b/c of Comey, Bernie and Russia. Actually, it was b/c from day 1 of her candidacy ppl were not going to get up from their couches 2 vote 4 her!

Another named "Bee" with hashtags like #GreenNewDeal, and a statement "if you don't like Bernie, you won't like me," in her profile, also weighed in with "Oh my God. Can you please speak to whomever you spoke to yesterday and tell them we don't need Hillary to give us another 4 years of Trump? Does her team look at polls?"

Others include statements like "Just tell her "no," with another saying "No. No. And no. Oh and no for sure," and those are just in the first ten comments, so I am sure you are seeing a pattern here.

Before that Clinton decided to add yet another excuse to her long, long, list of excuses of why she lost the 2016 election, claiming she lost Wisconsin in 2016 due to "voter suppression," to which, even the liberals over at Washington Post said ENOUGH and decided to fact check her, concluding after they did so, that she deserved a cumulative "Four Pinocchios! --> Hillary Clinton's claims about voter suppression in Georgia and Wisconsin ," which was tweeted directly from the fact checker himself, along with the article he wrote about it.

(If you like stories like this, please consider donating to ANP to help keep independent journalism alive

.

)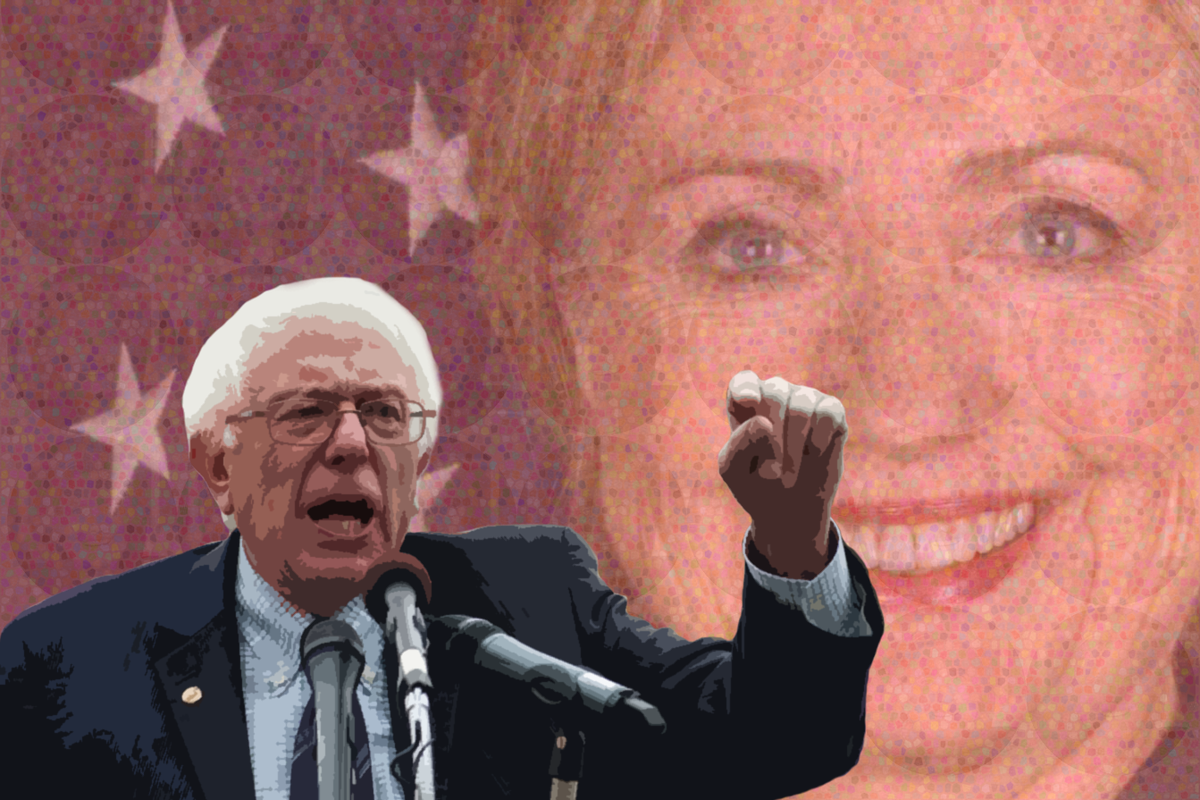 DEMOCRAT DONORS NOT HAPPY WITH BERNIE EMERGING AS FRONTRUNNER

Bernie Sanders, the Democrat socialist that Hildabeast blamed as one of her excuses for not winning in 2016, because he didn't drop out soon enough and damaged her, has Democrat donors (mostly Hillary supporters) worried about his ability to emerge as a front runner.


Clinton super-PAC founder David Brock explained the situation, saying, "I would say — and for all I know, the Sanders people might take this as a compliment — among a lot of the major donors in the party, there's concern that he could emerge."

"There are some very dyed-in-the-wool Democrats that wouldn't at all be enthusiastic about supporting him in a general election," Brock continued, noting that Sanders' ability to fundraise could ultimately benefit Trump, keeping the Vermont senator alive in the race past the point of a viable shot at winning.

Others named on background by Politico voiced similar sentiments.

Despite Clinton saying she wasn't running, or maybe she would after Mueller's report, it appears that members of her her campaign team from 2016, are not prepared to forgive Bernie, and are still pretty mad at him and very upset at the media for welcoming him back while telling Clinton to "Go Away!"

One of those members are Clinton's former senior adviser, Philippe Reines, who lashed out at the media, Bernie supporters and even took a shot at Sanders' himself after he announced his candidacy for 2020.

He started with the media:


Hillary Clinton, 70
Won 2016 Popular Vote by 2,864,903
Won 2016 Primaries by 3,708,294
Media: go away.


Bernie Sanders, age 77
Lost 2016 Primaries by 3,708,294 votes
Media: WELCOME BACK!

He then went off on Bernie supporters:


I think she won by 3,708,294 so when you all scream about the DNC you are delusional.

Worse than delusional, Bernie supporters have done nothing for two years but spew their delusions at the 16,914,722 who voted for Hillary in 2016.

aka 16,914,722 undecided 2020 primary voters.

Then he went after Bernie:


2016: Feel the Bern
2020: Feel the Fizzle

It is kind of catchy.

Washington Post isn't thrilled with a Bernie run either, as they headlined with "Bernie, your moment has come — and gone." I will predict that if Bernie does manage to overcome the DNC shenanigans to emerge as the candidate, the Washington Post will soon change their tune because they would never support President Trump.

Over at the state on March 5, via the AP, we see that other Clinton supporters from 2016 are actually threatening "to reveal unsavory details" about Sanders, offering dire warnings that he will drag the party to the "extreme left," and "he entire Democratic field risks getting bogged down in the last campaign instead of positioning themselves to beat President Donald Trump."

More from The State:


Those lingering hard feelings have been amplified by a debate among Democrats in the Trump era over whether the ambitious liberal proposals championed by Sanders could backfire. Bill and Hillary Clinton don't believe Sanders can beat Trump, according to people who have spoken to them and requested anonymity to discuss private conversations.

From nearly the minute Sanders announced his second campaign last month, Clinton supporters worried he would drag the party too far to the left. Sanders, meanwhile, spoke of his "differences" with Clinton during an appearance on ABC's "The View" and said he wasn't interested in her advice.

Clinton spokesman Nick Merrill tweeted that "crap like this 613 days before Election Day is irresponsible, counter-productive, & sets us all back."

By the time Clinton and Sanders made a rare appearance together on Sunday in Selma, Alabama, the tension was clear. Clinton and Sanders shared only a brusque exchange, in contrast to the hug she gave to New Jersey Sen. Cory Booker.

There's no sign that the strain will fade away soon. David Brock, who in 2016 ran the pro-Clinton super PAC Correct the Record, helped produce opposition research against Sanders. He said only a limited amount of the group's work was released during the campaign because they were "waved off (from) going very hard on Bernie" to avoid alienating his supporters.

Wow. It is almost like they are already positioning themselves for a repeat performance of 2016, even if Clinton doesn't run, they are determined to destroy Bernie because Clinton lost in 2016. Can you feel the hate as the plan to infight within the Democrat party?

Need. More. Popcorn.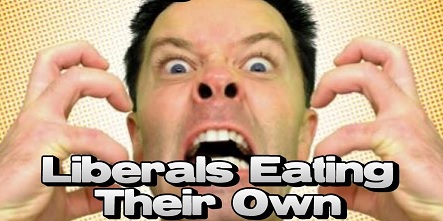 LIBERALS EATING THEIR OWN IN THE DAYCARE CENTER FORMALLY KNOWN AS THE HOUSE

One of the most entertaining circus shows I have been watching carefully is the House of Representatives, controlled for the last two months by Democrats, and the infighting, which has been made very public, as moderates fight against the radical progressives and socialists, and even the far left liberals being attacked by the junior members, with the Speaker of the House, Nancy Pelosi, just today, getting so fed up with the freshmen acting like children, she told them "Well if you're not going to listen to me, I'm done talking," and she put down the microphone and walked right out on them.

The head scarf-wearing Muslim Rep. Ilhan Omar, from Minnesota, (who may or may not have once married her brother, even Snopes says it is "unproven," rather than false), made a number of anti-Semitic statements, which has already resulted in one House resolution which passed, and has the house proposing another resolution to address subsequent statements.

The vote on the second was was slated for Wednesday, but the radical liberal progressives had a little hissy fit, so the vote was postponed, and is expected for Thursday, barring any more complications, and this morning Freshman Rep. Jahana Hayes of Connecticut decided to confront Pelosi in a behind closed door meeting of the caucus, whining that she shouldn't have to learn about the official Democratic Caucus response from MSNBC, and that she and others should have had a private briefing with House leaders.

Via Politico: 


Pelosi countered that the Democratic measure to condemn anti-Semitism is not final, though text had been circulating and a vote had been tentatively planned for Wednesday. That vote was postponed amid a last-minute backlash from progressives in the caucus.

House Majority Leader Steny Hoyer (D-Md.) later told reporters that leadership hadn't decided whether a vote on the resolution would take place this week, adding, "We're working on language."

Pelosi also said Democratic leaders were forced to respond quickly over the weekend — a task made trickier with Omar on a congressional delegation trip to East Africa over the weekend.

As Hayes was then talking to another member, Pelosi said, "Well if you're not going to listen to me, I'm done talking," then set down the microphone and walked out of the room, the sources said.

Related: Omar and her friends have lit an ugly dumpster fire of anti-Semitism in Congress – Dems must put it out

Evidently the Congressional Black Caucus (CBC) has decided they need to protect Omar from............... reporters wanting to ask a member of Congress a question.

Melanie Zanona from Politico shared on Twitter after the meeting that "Leaving CBC meeting, members formed a circle around @IlhanMN and Marcia Fudge literally stuck her arm out to prevent reporters from asking her questions."

Some in that thread of Zanona's wonder if they were trying to prevent reporters from asking questions or were more concerned that Omar might replace one foot in her mouth with another and cause even more trouble by actually answering those questions.

I vote for option #2.

Last but not least in the liberal eating their own category, it appears that the new chairwoman of the Democratic Congressional Campaign Committee (DCCC), Rep. Cheri Bustos, has run afoul of the radical liberals in the daycare center formally known as the House, by admitting that the price tag on the proposed Medicare for All plan, of $33 trillion is "a little scary," and the transition from what healthcare looks like now, to Medicare for All, it was "hard to conceive how that would work." she also claimed it was merely an "idea" and there are others out there.

The radical liberal Democrats are not happy with her for "putting forward talking points from Republicans and insurance corporations."

Via The Hill:


"As the leading Democratic presidential contenders increasingly unite around Medicare for all and the Green New Deal, I don't understand why the chair of the DCCC is trying to divide Democrats by putting forward talking points from Republicans and insurance corporations," said Waleed Shahid, a spokesman with the progressive grass-roots group Justice Democrats.

Don't forget, any Democrat that does not toe the line has also been threatened by Alexadria Ocasio-Cortez, who has informed them that she is going to put them "on a list," to be harassed by her supporters.

BOTTOM LINE

Only two months into the new Democrat controlled House of Representatives and they have taken a historical institute and turned it into a day care center where it appears the adults have lost control and the children are now running the show.

Add that to the infighting over Bernie Sanders emerging as the frontrunner, and his small donor findraising hauls, along with Clinton supporters determined to destroy him even if she isn't running, and we have almost two more years of this clown show.

I would suggest a lot of popcorn be bought, maybe even a popping machine, to make it the old-fashioned way,  although these days the microwave stuff is pretty tasty, because this is bound to be very entertaining. 





FEBRUARY/MARCH FUNDRAISER: Despite generous donations, the still dwindling advertising revenue over the course of the last two years has forced us to completely deplete all our savings just to survive and continue to keep All News PipeLine online.

During the months of February and March, ANP is running a fundraising drive.

PLEASE HELP KEEP ANP ALIVE BY DONATING USING ONE OF THE FOLLOWING METHODS.

One time donations or monthly, via Paypal or Credit Card:



Or  https://www.paypal.me/AllNewsPipeLine
Donate monthly from $1 up by becoming an ANP Patron.



Donate Via Snail Mail

Checks or money orders made payable to Stefan Stanford or Susan Duclos can be sent to:



P.O. Box 575

McHenry, MD. 21541







comments powered by

Disqus