"The Best Mix Of Hard-Hitting REAL News & Cutting-Edge Alternative News On The Web"
February 17, 2015
Dr. Jim Willie: Chaos Mushrooms As Events Begin To Move At Breakneck Speed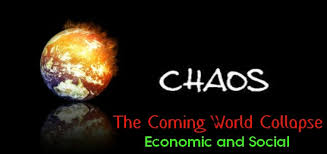 By Stefan Stanford aka Live Free Or Die - All News Pipeline



Dr. Jim Willie joins Paul Sandhu on this brand new episode of Wake Up and Live Radio and immediately informs us that we're witnessing a 'mushroom of chaos' as global economic events  are now moving at breakneck speeds. Jim shares with us breaking news from Swiss banks who have begun holding back on cash withdrawals of millions to multiple-billions, leaving high dollar clients nervous about the euro and thinking that the breakup of the European Union may be close according to Dr. Willie's source in Zurich.

With Swiss banking clients mainly from Europe and Switzerland, as well as Russia, Latin America and Asia, Willie tells us this is a sign of something huge coming as more evidence of the aftermath of the depeg weeks ago begins to be seen.

This is a jam packed program as Dr. Willie also covers Greece's default debt and their likely exit from the European Union, the treaty in the Ukraine, the coming isolation of the US as the world identifies America as a rogue, bellicose nation that China may soon take vengeance against in an attempt to strangle the US economy, leaving our retail store shelves empty. Also covered is what's going on now south of the border, where Russia and China are 'capturing' the countries of Latin America, one by one. 

Dr. Willie joins the show shortly after the 1 minute mark.





comments powered by

Disqus