"The Best Mix Of Hard-Hitting REAL News & Cutting-Edge Alternative News On The Web"
May 17, 2016
The UN To Crack Down On Internet Free Speech As Facebook And Twitter Conspire With Them To Censor Conservatives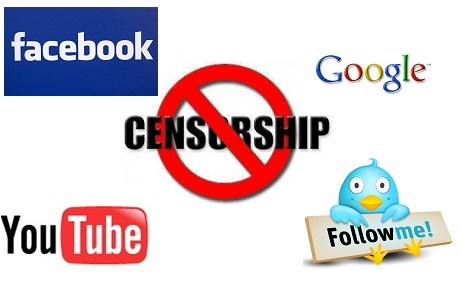 By Susan Duclos - All News PipeLine

Are Facebook and Twitter working with a United Nations to block conservative news?

The New American recently published a disturbing report which states, the "United Nations Security Council wants a global 'framework' for censoring the Internet, as well as for using government propaganda to 'counter' what its apparatchiks call 'online propaganda,' 'hateful ideologies,' and 'digital terrorism'."



To that end, the UN Security Council this week ordered the UN "Counter-Terrorism Committee" — yes, that is a real bureaucracy — to draw up a plan by next year. From the Obama administration to the brutal Communist Chinese regime, everybody agreed that it was time for a UN-led crackdown on freedom of speech and thought online — all under the guise of fighting the transparently bogus terror war.



The UN, ridiculed by American critics as the "dictators club," will reportedly be partnering with some of the world's largest Internet and technology companies in the plot. Among the firms involved in the scheme is Microsoft, which, in a speech before the Security Council on May 11, called for "public-private partnerships" between Big Business and Big Government to battle online propaganda. As this magazine has documented, Google, Microsoft, Yahoo, and other top tech giants have all publicly embraced the UN and its agenda for humanity. Many of the more than 70 speakers also said it was past time to censor the Internet, with help from the "private sector." 


With the help of the private sector.... could that be why we have recently seen Twitter's recent "Trust and Safety Council," and Facebooks "auto-report" robots, both of which having been accused of cenrsoring conservative news?

FACEBOOK

That report comes on the heels of a bombshell report by Gizmodo where former Facebook employees explained how conservative news was regularly blocked from Facebooks "trending" feature as liberal news was artificially" injected" into that same feature, Facebook's chairman, chief executive, and co-founder Mark Zuckerberg denied claims while promising a full investigation, then inviting "conservatives" to discuss the issue with him.

In the midst of the controversy regarding Facebook's censorship of conservative news another issue seems to have fallen through the cracks, offering more evidence that Facebook is indeed attempting to stifle conservative voices.

The Facebook "Auto-Report" function where an automated bot goes through posts which are shared in Facebook groups and "auto-reports" certain posts to the adminstrators of the group, and according Facebook's own Help Center, "Posts that have been auto-reported will not be shared to the group until a group admin has approved them."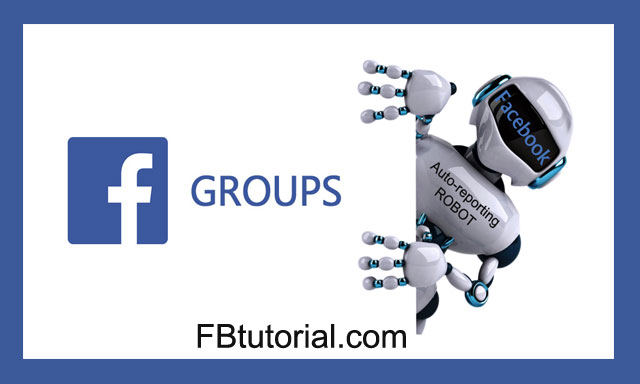 In other words, Facebook is censoring group members posts, by the "decision" of their automatic robot, until the administrator of the group has investigated the post or article in question and approves it and only then will it show to the group members.

Anything deemed to go against Facebook's "Community Standards," is blocked from Facebook to begin with, so what exactly are they "auto-reporting" to group admins?

Via FB Tutorial:



The Auto-reported by Facebook robot works by automatically detecting and reporting disturbing and pornographic content to the administrators of a Facebook Group, so they can review and remove the violating content.



Group Administrators can also approve the automatically reported content for it to continue to display on the Group they manage; assuming the content was automatically detected in error and does not violate Facebook terms.


They then show an example of a pornographic video that was auto-reported by Facebook, which is what most would think would be the type of content that would be targeted for auro-reporting, but in the comment section of that article, we see the following complaints:

Heather- "We have had five of these auto reported posts by Facebook in the past 24 ghours, and unfortunately, they are not working as a time saver. Indeed, the opposite applies. None of the posts that were flagged by their algorithms as being in breach of their standards, were actually breaching standards. One was only a drawing of a stick figure, a drawing like you would expect to see in a childs drawing book, and yet, that was flagged and reported. The result it has had in the past day, is not to save us time as administrators, but to increase our workload. We have to check each auto reported post, evaluate it, and in al instances we have had so far, leave the post active, because it was not in breach....."

William - "BS, it's causing more of a workload in out group. Nothing, out of almost a dozen in the past two days, has been inappropriate."

Hope - We too have had a couple of Auto-Reported Posts, reported as they were awaiting Admin approval. So obviously No group members had reported them as they were not yet posted!! Nor was there anything the least bit disturbing or offensive in them. (Well other than the usual disturbing political news 😉 

So far, in our group, the Auto-Report function has been 100% INCORRECT! 



Titus - "I help run a political group and I've noticed that a couple of well respected (amongst people of my political persuasion, the dominant party in my country) blogs and twitter feeds are now being reported. I can only assume that this is political opponents gaming facebook's robot into thinking that perfectly acceptable content is unacceptable – they are doing this in an attempt to suppress political discussion. Facebook really needs to rethink these bots."

Those are a small sample of the complaints over the newly rolled out Auto-Report feature, showing that while the Facebook excuse for this "Big-Brother" application is to prevent "porn," they are censoring posts that have nothing to do with pornography. In fact I can personally attest that the very few "user" reports on spam in the ANP group,  posts made by troublemakers that join just to post spam messages, are removed instantly by admin, as is the user and the person that approved them joining, but none of THOSE specific posts were highlighted by Facebook's "Auto-Report" bot.

What has been "auto-reported" by Facebook to me as ANP group administrator are conservative posts, as one from this morning where I opened the ANP group and saw the bright red "1 post has been reported," to find it was an article titled "Obama Explains Why Boys Should Shower With Little Girls," which had an image of Obama wearing a dress, dancing in a men's locker room sauna, with men sitting on a bench with towels over their laps, behind him. 

The article was extremely critical of Obama's support of allowing transgenders into bathrooms and lock rooms designated for the opposite gender.

So, Facebook is auto-reporting a significant amount of conservative political news, and in doing so they are censoring/blocking those posts from even showing to the group the users belong to until it has been approved by the adminsitrations of the group.

In 2013 Washington Post highlighted FB's ambiguoius "community Standards: "They outline 10 no-no areas for Facebook users: violence and threats, self-harm, bullying and harassment, hate speech, graphic content, nudity and pornography, identity and privacy, intellectual property, phishing and spam and security."

It is not just the censorship of conservative news and the pattern of Facebook "auto-reporting" conservative content, but as we see, they have a long history of banning conservative users for content that does not violate their "community standards."

That Wapo article was discussing the "mistaken" banning by Facebook of Fox News radio host Todd Starnes, who had wrote on Facebook ""I'm about as politically incorrect as you can get. I'm wearing an NRA ball cap, eating a Chick-fil-A sandwich, reading a Paula Deen cookbook and sipping a 20-ounce sweet tea while sitting in my Cracker Barrel rocking chair with the Gaither Vocal Band singing 'Jesus Saves' on the stereo and a Gideon's Bible in my pocket. Yes sir, I'm politically incorrect and happy as a June bug."

It didn't take long for Facebook to block Starnes from posting to his page completely, but also to remove his content, sending him the following message as he recounts his 2013 experience in an article posted yesterday, May 16, 2016.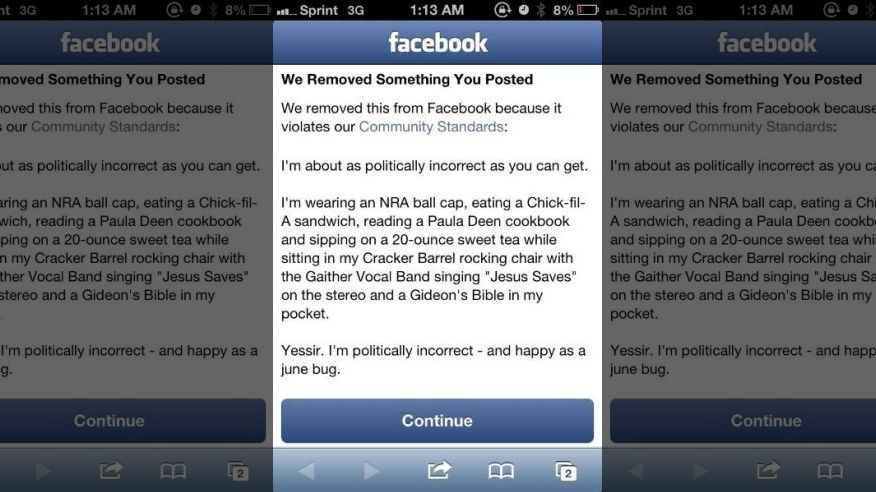 Via Erik Wemple, Wapo regarding that removal and ban:

Unless Facebook covertly added another category — say, "conservative defiance" — The Erik Wemple Blog cannot ascertain which particular rule Starnes's post defied. After all, the commentator didn't say that he was sitting "naked in my Cracker Barrel rocking chair," complete with photograph of the scene. That would have violated the "nudity and pornography" prohibition. Nor did Starnes publish secret Chick-fil-A recipes, which could have put him in contravention of the "intellectual property" provision. And hey, if his post looked like "hate speech," well then our national dialogue is far less courteous than we thought.

Facebook did end up reinstating Starnes' account and post apologizing for the "mistake, but as can be seen at the website Facebook Censorship, there is a pattern of these "mistakes" on the part of Facebook, specifically targeting conservative news and opinion.

TWITTER:

Social media platform Twitter has also been accused of censoring conservative views, via the new "Trust and Safety Council," as well as the use of "Shadow Banning," to which an inside source told Breitbart back in February 2016, was "real and happening every day."



Shadowbanning, sometimes known as "Stealth Banning" or "Hell Banning," is commonly used by online community managers to block content posted by spammers. Instead of banning a user directly (which would alert the spammer to their status, prompting them to create a new account), their content is merely hidden from public view.



For site owners, the ideal shadowban is when a user never realizes he's been shadowbanned.



However, Twitter isn't merely targeting spammers. For weeks, users have been reporting that tweets from populist conservatives, members of the alternative right, cultural libertarians, and other anti-PC dissidents have disappeared from their timelines.



Among the users complaining of shadowbans are sci-fi author and alt-right figurehead Vox Day, geek culture blogger "Daddy Warpig," and the popular pro-Trump account Ricky Vaughn. League of Gamers founder and former World of Warcraft team lead Mark Kern, as well as adult actress and anti-censorship activist Mercedes Carrera, have also reported that their tweets are not appearing on the timelines of their followers.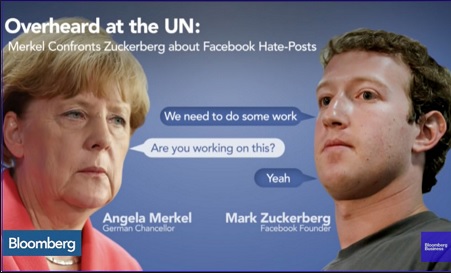 COINCIDENCE OR ARE SOCIAL MEDIA GIANTS CONPIRING WITH THE UN?

Perhaps the best way to answer that question is to quote directly from the UN NEWS CENTRE website on May 11, 2016:



There had been 7,500 tweets within 15 minutes of the Paris attacks, and within two weeks, there had been 1 million Internet views, many praising the attacks, he recalled. In fact, another company in the technology sector had noted that its 1.6 billion users submitted one million reports of objectionable postings every day across all content categories. "If there were an elegant solution, industry would have adopted it," he said, adding that there was no "silver bullet" to stop terrorists using the Internet.



He went on to emphasize that terrorist use of Internet platforms was a complicated topic. Like fire, gunpowder and the printing press, any technology could be used for either good or evil. Since the Internet industry was built on the idea that communications could unleash human potential, Microsoft's mission was to empower every person on the planet.



Other companies in the sector, including Google, Facebook and Twitter, differed from each other and competed fiercely at times, but they came together when Internet platforms were abused, he said. Perhaps the best example was the unity displayed in combating child sex abuse materials, he said. Similarly, the industry was united in working to address terrorist abuse of technology services.


Seems that the UN is fully expecting techological and social media giants to fully be on board in their war on free speech.

BOTTOM LINE

Who decides what is considered extreme? Who determines what speech is censored? While most would agree that terrorists groups are notable extremists, we have seen the Obama administration label the religious, conservatives, preppers, survivalists, constitutionalist and veterans as "dangers" and "domestic terrorists" more dangerous than groups like the terror group ISIS..... and we note and provide multiple linked examples of social media targeting those same groups for censorship.













comments powered by

Disqus