"The Best Mix Of Hard-Hitting REAL News & Cutting-Edge Alternative News On The Web"

November 19, 2015
'We're At The Midnight Hour' - 'The Wheels Are Coming Off The Bus And The Danger Level Is Increasing Dramatically'
Rick Wiles TruNews Roundtable With Steve Quayle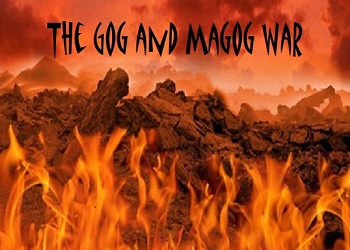 By Stefan Stanford - All News Pipeline - Live Free Or Die
Rick Wiles from TruNews is back in studio today and immediately tells us he feels like 'the wheels are coming off the bus' while soon after we're told 'the danger level is increasing dramatically' as he and his team break down Thursday's early events. With all that is going on in the world, the conversation quickly turns to Syrian refugees and 'open source terrorism' which has come to American shores as Barack Obama fails his call to duty to the American people.

Rick talks about the fall of Europe and George Soros' push for open borders while asking if the left has totally gone insane or are they so diabolical that they don't care that they're going to bring about the fall of Western civilization. Wiles points out several facts that might prove Barack Obama may be insane Wiles and crew also come to the conclusion previously reached by ANP, ISIS terrorists are here in America. As this Syrian national who has been in America for over 40 years recently told the NY Post, ISIS terrorists are not only here in America but they're most likely working together in sleeper cells just waiting to be activated, have likely been here for many years and many of them have been able to sneak into America posing as refugees from their war-torn countries. From the NY Post story.:
A leader of New York City's Syrian community told The Post on Wednesday that ISIS terrorists have "absolutely" sneaked into America by posing as civil-war refugees — and joined sleeper cells just waiting to be activated.
"I believe the terrorists from Syria have been coming into the United States, not only in the past few years, but way before that," said Aarafat "Ralph" Succar of Bay Ridge, Brooklyn, home of the city's largest enclave of Syrian immigrants. "I think they're already at work."
Steve Quayle joins Rick during the 2nd half of the video at the 29 minute 30 second mark and the conversation turns towards all of the events that we are now witnessing around the world and signs that show we've reached the midnight hour. Quayle tells us that what we're watching now is Islamic prophecy, which Barack Obama believes, playing out before our eyes and for the 'Mahdi' to come on to the scene, there 1st has to be a global war.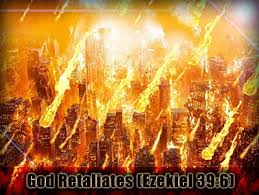 He then tells us that the only way that America could have gotten into this position to lose over the last 7 years was by destroying the military by cutting off the funding and replacing those loyal to America with those who aren't. He's also encouraging everybody to understand the lateness of the hour and to prepare ourselves for what's coming. He then brings up the alarming story from ENENews that tells us about the collapse of the entire Pacific Ocean salmon ecosystem, what is being called "the worst ever", "very frightening...pathetic...grave...disastrous...and non-existent salmon as Fukushima takes its deadly toll upon us.  

Quayle then tells us that we are not witnessing an 'immigration issue' at all but an 'invasion issue'; "this is the takeover and demise of our great country, this is the end of our borders, languages and cultures, this is the end of our heritage, this is the end of the words of the national anthem, this is the end of 'old glory' and the glory of this country was based on the glory of God."

We're then told that it will likely take a massive series of horrible events to get the attention of those who are still in denial and we are on the verge of horrific prophecy coming to pass.

Wiles tells us that many Christians are simply sleep-walking through dangerous times, completely unaware about what is really going on with their heads jammed in Facebook, and would likely sleep-walk straight into concentration camps once this all comes falling apart. Quayle tells us that what we're about to witness will be such a devastating event, people who'd previously worried about their pension or where they'd be retiring will have something much more important to worry about, their very survival.





comments powered by

Disqus