Whatfinger: Frontpage For Conservative News Founded By Veterans
"The Best Mix Of Hard-Hitting REAL News & Cutting-Edge Alternative News On The Web"

April 20, 2017
'Operation Gotham Shield' Prepares For Nuclear Attack Upon New York Next Week
- As Bill Gates Warns Of Bio Terror Doom Ahead


By Stefan Stanford - All News Pipeline - Live Free Or Die
The story over at the Telegraph that the Drudge Report linked to on Wednesday reports Bill Gates is in the news again, once again warning terrorists could wipe out 30 million people via the weaponization of a disease such as smallpox. Reporting that something of that nature is becoming increasingly likely because its easier than ever to create and spread deadly pathogens, the Microsoft founder also claims such a lethal respiratory outbreak would be more dangerous than a nuclear attack.
With Gates warnings coming at a time of tensions ratcheting up all across the world as people fear a looming World War 3, it hasn't been lost upon us that North Korea has massive stockpiles of bioterror weapons dating back at least to this 2009 story and as this brand new story from Japan Times reports, biological super weapons could define the next era. As 'The Week' reported in their March 22nd story called "Why The Sudden Collapse Of North Korea Would Be Hell On Earth", should North Korea's government collapse:



There would be immediate concern over who has control over not only of Pyongyang's nuclear and atomic materials, but its perhaps much larger chemical and biological weapons stockpiles as well.



While sometimes an afterthought, North Korea's chemical and biological weapons might be a much a bigger threat than its nuclear program. Most research points to Pyongyang having large quantities of chemical weapons — on display recently in the apparent assassination of Kim Jong Nam, the half-brother of Kim Jong Un — as well as a biological weapons programs capable of killing millions. U.S. and allied forces would surely need to mount an unprecedented intelligence effort to not only locate almost all of these materials but protect themselves from chemical or biological weapon attacks by forces who could be still vying for power. Allied forces would also need to ensure that no weapons of mass destruction left the country — a non-proliferation nightmare of the worst kind.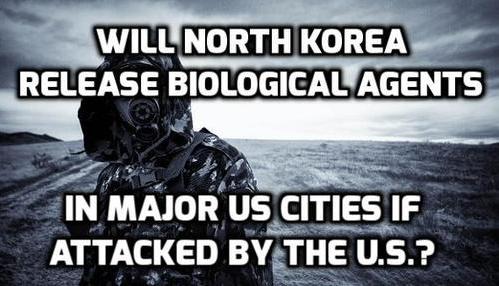 We take a look within this ANP story at Gates warning as well as looking at a massive upcoming drill in New York city called "Operation Gotham Shield" to be held next week from April 24th through the 26th that is allegedly in preparation for a nuclear attack as also heard in the 1st video below. We also look at the latest news that for the 2nd time in days, Russian nuclear capable bombers have skirted the US coast, coming within 35 miles of Alaska once again. As Rick Wiles from TruNews asks in the 2nd video below, why are Russia's anti-nuke defenses on high alert? What does the Kremlin know that the American people don't?  
First, from Bill Gates, who has long pushed for 'intentional population destruction'.:
"Bioterrorism is a much larger risk than a pandemic," he said.
"All these advances in biology have made it far easier for a terrorist to recreate smallpox, which is a highly fatal pathogen, where there is essentially no immunity remaining at this point.
"When you are thinking about things that could cause in excess of 10 million deaths, even something tragic like a nuclear weapons incident wouldn't get to that level. So the greatest risk is from a natural epidemic or an intentionally caused infection bioterrorism events.
"Whether the next epidemic is unleashed by a quirk of nature or the hand of terrorist, scientists say a fast-moving airborne pathogen could kill more than 30 million people in less than a year. So the world does need to think about this."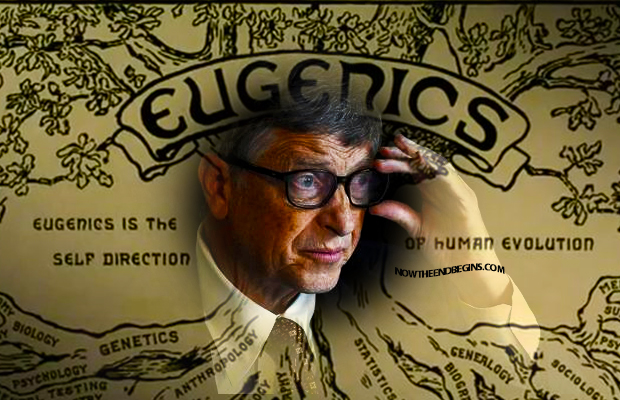 For those who've been getting their news from the mainstream media and may be unaware, all vaccine research eventually leads back to Bill Gates and Nazi eugenics and vaccines have long been used as the vector for depopulation experiments, aka 'intentional population destruction'. Back on August 19th of 2012, Bob Unruh over at WND reported:



Software billionaire Bill Gates, who previously has advocated the reduction of the human population through the use of vaccines, and his wife Melinda marked the 100th year since the First International Eugenics Congress in London with a "family planning" summit with abortionists and the United Nations.





The July 11 event, co-hosted by the United Kingdom Department for International Development, included organizations such as Planned Parenthood, Marie Stopes International and the U.N. Populations Fund, as well as the Bill and Melinda Gates Foundation.





Critics pointed out the summit was held 100 years after the July 1912 eugenics conference led by Leonard Darwin, the son of Charles Darwin, and dedicated to Darwin's half-cousin Francis Galton.





Galton invented the term eugenics to promote the idea that strategic breeding would improve mankind.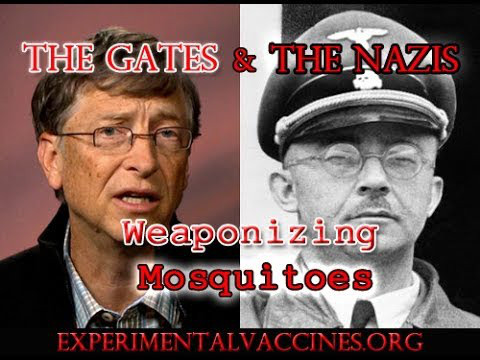 As we've reported time and again on ANP, some kind of 'massive depopulation event' is clearly being planned as evidenced by the 2024 forecast population for most Western nations by Deagel.com. While we're not sure exactly 'what event' would cause the US population to drop by 262 million in less than 8 years, according to the previously referenced WND story, such 'depopulation' has long been planned. You can hear more about Bill Gates latest warning which pushes the globalists agenda in the 3rd video below from the X22Report but first, once again from WND: 



According to Christian Voice, a ministry that analyzes current events and acts on Scriptural instructions for "a better way, God's way," the 1912 (eugenics conference) event promoted the "notion that economics can be improved by decreasing the surplus population," based on the theories of Thomas Malthus.



The

17th century luminary suggested that the poor were "draining the world's resources,"

and

a solution would be "to introduce policies specifically designed to bring death to large numbers of peasants.

"

Christian Voice pointed out Malthus "encouraged poor people to

move near swamps

, because he knew that they would catch diseases there and begin dying off."



The report noted that the 2012 summit "included no calls for forced sterilization, but Bill and Melinda Gates did pledge hundreds of millions of dollars to improve access to contraception in the developing world."





Both Bill and Melinda Gates repeatedly have said there are too many people on earth.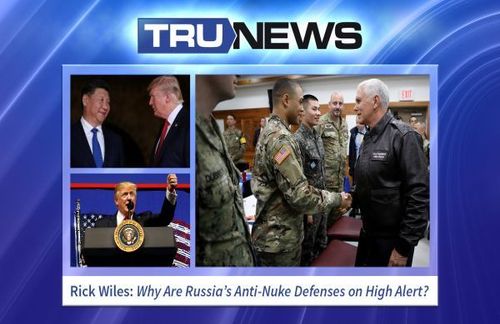 Have we suddenly reached the point of no return with no chances to avoid a deadly World War 3 in the days, weeks or months ahead, even if kicked off by accident? As we hear from Rick Wiles in the 2nd video, Russia's anti-nuke defenses are on high alert as talk of war ramps up on every level. And as we hear in the 1st video below, 'Operation Gotham Shield' is just the latest step being taken in preparation for a devastating nuclear attack, an attack that could quickly paralyze all of America with fear. As Susan Duclos reported on ANP back on Monday, the state of Hawaii is also taking steps to prepare for a NKorean nuclear attack...but will all of these steps taken now be too late? 

Interestingly, Operation Gotham Shield will also be held not only in New York but adjacent New Jersey and Washington DC as well as seen in the map below. As we reported on ANP on Wednesday, should North Korea (or any of our enemies) launch attacks upon us, bringing very real war to US soil, the large cities across the country would most be among the most likely targets, making up nearly 2/3 of our nation's population in less than 4% of the total US land mass.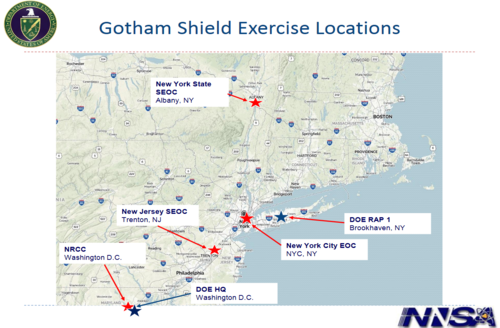 While events happening on the world's stage are mostly out of our control, we can prepare for possible difficult times ahead by steadfastly preparing for the very worst while doing our best to make the world a better place around us. While riots and chaos are being caused around the world by fear as also heard in the 4th video below, we need not fear knowing we've prepared our best and that we are protected in even the worst of times by a Hand much greater than our own could ever be.    

As we reported on ANP back on April 15th, while the third week of April has traditionally seen a 'river of blood' flowing through it with both supernatural and man-made events bringing death and destruction to America and the world going back more than a hundred years, in retaining our faith in God, we need not worry, we need not fear. 

"So do not fear, for I am with you; do not be dismayed, for I am your God. I will strengthen you and help you; I will uphold you with my righteous right hand." Isaiah 41:10 2.



"When I am afraid, I put my trust in you." Psalm 56:3 3.





"Do not be anxious about anything, but in every situation, by prayer and petition, with thanksgiving, present your requests to God. And the peace of God, which transcends all understanding, will guard your hearts and your minds in Christ Jesus." Philippians 4:6-7 4.





"Peace is what I leave with you; it is my own peace that I give you. I do not give it as the world does. Do not be worried and upset; do not be afraid." John 14:27 5.





"When anxiety was great within me, your consolation brought joy to my soul." Psalm 94:19 8.





 "An anxious heart weighs a man down, but a kind word cheers him up." Proverbs 12:25 10.



"Even though I walk through the valley of the shadow of death, I will fear no evil, for you are with me; your rod and your staff, they comfort me." Psalm 23:4

Help Keep Independent Media Alive, Become A Patron for All News PipeLine At https://www.patreon.com/AllNewsPipeLine





comments powered by

Disqus