Whatfinger: Frontpage For Conservative News Founded By Veterans

"The Best Mix Of Hard-Hitting REAL News & Cutting-Edge Alternative News On The Web"
April 22, 2018
DNC Lawsuit 'Stunt' Opens Door Democrats Fought To Keep Closed: 'Let Discovery Begin!' - We May Finally Find Out If The DNC Was Hacked Or Betrayed From Within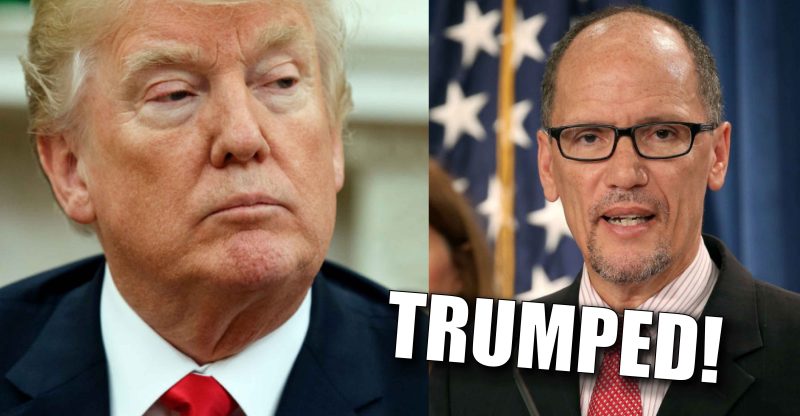 By Susan Duclos - All News PipeLine

On Friday the Democratic National Committee (DNC) filed a lawsuit, in relation to the DNC "hack" that roiled not only the DNC but the Hillary Clinton campiagn for president 2016, against the Russian Government and officials, Guccifer 2, Wikileaks (which published the DNC and Podesta emails), it's founder Julian Assange, the Donald Trump campaign, Donald Trump Jr., Paul Manafort, Roger Stone, Jared Kushner, George Papadopoulus, Richard Gates and unnamed defendants John Does 1-10.

The lawsuit's basis is their claim that all the defendants listed participated in an "illegal conspiracy to influence the outcome of the election."

Aside from multiple legal experts asserting the lawsuit is "unlikely to survive a motion to dismiss, in part because the tangled conspiracy theory it presents is not (to use law-speak) properly pleaded, and in part because much of the complaint's substance consists of what lawyers call conclusory allegations," and highlighting some basic errors in the suit itself, others have accurately pointed out that the defendants listed could very well force the DNC to provide certain "discovery" information, that to date, the DNC has refused to allow access to.

Cornell Law describes Dicovery in part as "Discovery under the Federal Rules is very broad. According to Rule 26(b)(1), "Parties may obtain discovery regarding any nonprivileged matter that is relevant to any party's claim or defense." The federal rules also provide several tools that can be used to get information from other parties, including interrogatories, depositions, and requests for admission. A party may also compel other parties to give them access to documents, real property, or other things for review or testing."

For example, Donald Trump's statement, via Twitter, spotlights information that no one has been able to obtain due to the Democratic leaderships refusal to cooperate with the FBI, and other government agencies.

Trump said "Just heard the Campaign was sued by the Obstructionist Democrats. This can be good news in that we will now counter for the DNC Server that they refused to give to the FBI, the Debbie Wasserman Schultz Servers and Documents held by the Pakistani mystery man and Clinton Emails."

Donald Trump Jr., who is named in the suit, also highlighted the discovery process, saying "How's the saying go? If for 2 years you don't succeed pedaling your garbage try try again? Also do I get to take discovery since I'm named?"

FLASHBACK - DEMOCRATS REFUSED TO HAND OVER DNC SERVER TO FBI

While the DNI report represented three intelligence agencies', The Central Intelligence Agency (CIA), The Federal Bureau of Investigation (FBI), and The National Security Agency (NSA), assessment that the DNC server was hacked by the "Russians," many may remember that the DNC had used an outside contractor, Crowdstrike, and refused to hand over or provide access to the "hacked" server to the U.S. government to make their own determination.

This was first asserted by former FBI Director James Comey and confirmed by another senior law enforcement official.

Quotes via The Hill, January 2017:


The bureau made "multiple requests at different levels," according to Comey, but ultimately struck an agreement with the DNC that a "highly respected private company" would get access and share what it found with investigators.

"We'd always prefer to have access hands-on ourselves if that's possible," Comey said, noting that he didn't know why the DNC rebuffed the FBI's request.
[....]


But a senior law enforcement official disputed that characterization the following day.

"The FBI repeatedly stressed to DNC officials the necessity of obtaining direct access to servers and data, only to be rebuffed until well after the initial compromise had been mitigated," the official said.

"This left the FBI no choice but to rely upon a third party for information. These actions caused significant delays and inhibited the FBI from addressing the intrusion earlier."

In March 2017 it was revealed that Crowdstrike has misrepresented data, then subsequently "revised and retracted statements it used to buttress claims of Russian hacking during last year's American presidential election campaign," calling into question the validity of their original assertions which was used in the DNI original assessment in regards to the Russians hacking during the 2016 election.

With Julian Assange himself asserting the emails came to Wikileaks via a "leak" and not a "hack," and indicating that the murdered DNC staffer Seth Rich was a whistleblower, any of the defendants obtaining access to the actual server could answer that question once and for all.



Note- There has also been considerable disagreement among experts and groups of former US intelligence officers with decades of experience working within the CIA, the FBI, the NSA, and other agencies, as to whether the DNC emails published by Wikileaks were the result of a "hack," or a "leak."

Considering how hard the DNC and Democrats have fought to keep U.S. intelligence agencies or anyone else from accessing that server to definitively answer that question, the DNC appears to have just opened a door with this lawsuit, based on the alleged "hack,"  they apparently wanted to keep shut very tightly.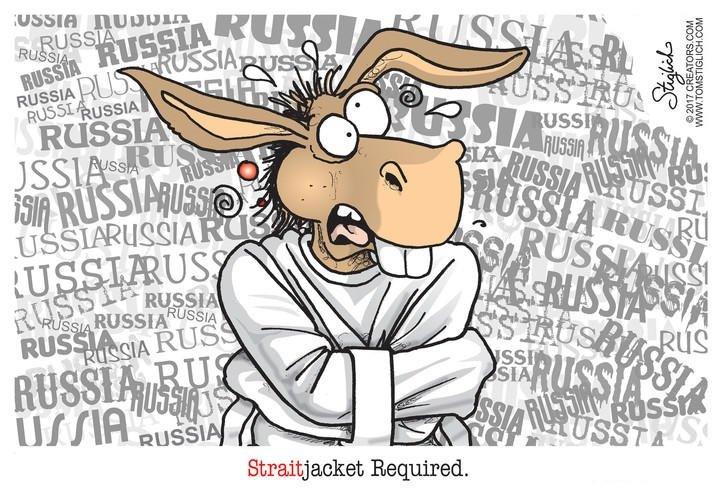 LAWSUIT 'STUNT' CRITICIZED BY DEMS, DONORS AND POLITICAL ANALYSTS

With the DNC's shortfall in fundraising, after having to borrow $1.7 million in February, and listing a $6 million-plus debt, some are criticizing this lawsuit, calling it a "stunt," including CNN political analyst Gloria Borger, stating  it is ""a 100 percent stunt" and "just a way to raise money." That line of thinking is also being circulated among other Democratic operatives and donors.

Bloomberg writer Stephen Carter calls it a "publicity stunt," while highlighting that the lawsuit "had barely been filed before the first fundraising email hit my inbox."

Republican operatives are far less generous as House Intelligence Committee Chairman Devin Nunes calls the lawsuit a "scam" and a "fundraising scheme," showing there are some things the left and the right are able to agree on.

Nunes addresses the lawsuit around the seven minute mark below, as Judge Jeanine Pirro and a panel discuss a variety of issues.



BOTTOM LINE

With it looking like special counsel Robert Mueller will not be able to make the "Russian collusion" case against President Trump that the Democrats and the MSM has been pushing non-stop for the last year, some think this lawsuit is just a Hail Mary to give Democrat supporters something else to hang their hopes on.

While other Democrats criticizing this move, some Trump supporters are hoping that those listed as defendants in the DNC lawsuit will use this opportunity to finally use the discovery phase of the process to obtain information the Democrats have refused to produce for the public to date.From President Trump's statement, to Donald Jr.'s, it appears they will be taking this opportunity to do just that.

With the lawsuit predicated on the claim the DNC server was hacked, should those defendants demand access to the server itself to prove or disprove that there was even a "hack" at all, there is a very high probability the court will insist the DNC produce the server for independent verification.

Let discovery begin!

The DNC lawsuit embedded below.

https://www.documentcloud.org/documents/4443372-Complaint.html



DNC Lawsuit by Zerohedge on Scribd



NOTE TO READERS: 

With digital media revenue spiraling downward, especially hitting those in Independent Media, where attacks from every direction continue to come unabated, it has become apparent that traditional advertising simply isn't going to fully cover the costs and expenses for many smaller independent websites. 





Any extra readers may be able to spare for donations is greatly appreciated.








comments powered by

Disqus