Whatfinger: Frontpage For Conservative News Founded By Veterans

"The Best Mix Of Hard-Hitting REAL News & Cutting-Edge Alternative News On The Web"
October 24, 2014
Something Horrifically Bad Is Coming - FEMA Camps, Disappearing Ebola Patients, Portable Incinerators And The Number 33

By Susan Duclos

As news of Ebola in the US explodes with stories coming out fast and furiously, we see a couple of alarming alerts over at Steve Quayle's website, which brings up questions of new reports on "disappearing" Ebola patients, where they are being taken, what is happening to those that die, why at the 53 minute mark in the NY Ebola presser (found here) did government officials refuse to answer questions about protocol for dead bodies that are infected with Ebola (calling it "bad karma), previous reports of "smokey trucks (portable incinerators), and the odd occurrence of the number 33 continuously popping up in headlines dealing with Ebola.

Portions of both alerts, linked above, shown below:

Steve and Tom, I was just thinking about the Smokey Trucks that had been reported a few years back. Steve I am sure you remember doing a couple of shows when your contacts warned of them up on the Canadian border.

Well the two stories of the some hospitals contemplating not treating Ebola Patients and the stories of folk "disappearing" who were suspected of having it, coupled with the lies of how many are infected in America brought that back to mind. I just posted this comment on the story of the hospitals refusing to treat patients. I just wonder if the Smokey Trucks are in operation right now???

Obama Care at its best? I wonder if that clause is written into the loving health care reform? What they will do is ship you off to a FEMA camp and incinerate you. There are reports of people being "Disappeared" already!! Also years back there were reports of Portable Incinerators called "Smokey Trucks" around the Canadian borders. Hummmm!!!
Jon Watkins

www.online-ministries.org
www.exposingsatanism.orgs

SECOND ALERT:

Hi Steve,

Have you noticed the number 33 and Ebola are connected with so many official announcements from WHO and CDC etc.

Is this the illuminate passing messages or letting us know they are behind it.

• 33 Ebola outbreaks over decades … why no vaccine? -http://www.onenewsnow.com/culture/2014/10/15/33-ebola-outbreaks-over-decades-%E2%80%A6-why-no-vaccine  0149 •  Ebola Death Toll Surpasses 330 in West Africa - http://www.voanews.com/content/ebola-death-toll-in-west-africa-surpasses-330/1939714.html • WHO: Ebola death toll passes 3,300- http://www.thesundaily.my/news/1186451 • CCTV America Insight: 622 of 3,330 Ebola deths are in Sierra Leone - http://english.cntv.cn/2014/10/02/VIDE1412214722737199.shtml • Thirty-three (33) Survivors from Hastings Ebola Treatment Centre - http://reliefweb.int/report/sierra-leone/thirty-three-33-survivors-hastings-ebola-treatment-centre • Ebola death toll rises to 4,033 out of 8,399 cases – WHO - http://www.irishtimes.com/news/world/ebola-death-toll-rises-to-4-033-out-of-8-399-cases-who-1.1959619  • So far, 133 patients referred to the city's Health Department with Ebola-like symptoms have been cleared and the city hasn't yet had a confirmed case. - http://www.sfgate.com/news/article/In-NYC-Ebola-plan-a-campaign-to-tamp-down-panic-5827410.php  • US Troops Begin Efforts to Combat Ebola in Africa (U.S. Navy's 133rd Mobile Construction Battalion)-  http://www.studentnewsdaily.com/daily-news-article/us-troops-begin-efforts-to-combat-ebola-in-africa/   • Ebola Strikes NBC News Cameraman in Liberia - 33-year-old American. -  http://www.nytimes.com/2014/10/03/us/ebola-strikes-american-cameraman-in-liberia.html?_r=1  • CDC has looked into approximately 100 Ebola scares in 33 states, as of Oct. 1, the agency said. - http://abcnews.go.com/Health/ebola-patient-tested-washington/story?id=25948325 • Shoppers who visited the store from noon to 3:30 p.m. that day are being told to call the Summit County Ebola hotline, 330-926-3939, for instructions. - http://www.cleveland.com/akron/index.ssf/2014/10/ebola_patient_amber_vinson_vis.html  • Gray Bird 333' comes through during Ebola epidemic - http://exclusive.multibriefs.com/content/gray-bird-333-comes-through-during-ebola-epidemic  • Ebola Vaccine in Sight?; The Doctors Season 7 Episode 33 - http://www.tv.com/shows/the-doctors/ebola-vaccine-in-sight-baby-born-inside-out-plastic-surgery-horror-story-40-year-old-mom-becomes-pro-cheerleader-3052590/   


Via an email to ANP, we see another very odd "33" reference.

What are the odds that these guys are all 33 years old?
Dr. Kent Brantley 33 years old
Ashoka Mukpo 33 years old
Dr Craig Spencer 33 years old

Sure enough, just a simple search on Google provides articles about each man, where they list their ages as 33... found here, here and here. 

Here is yet another 33 reference from October 9, 2014, reported at RT, titled "Killer cost of Ebola: World Bank warns of $33bn doomsday scenario."

According to multiple sites, a few examples here, here and here, the number 33 is well known as some type of Illuminati/Freemason "signature, which is sure to fuel those that believe the events we are witnessing in the headlines today, is a sign of something horrifically bad coming.

Where are the "disappearing" patients being taken to? What are happening to the bodies of those that do not survive? Why did NY officials refuse outright to discuss what happens to the bodies? Why is the number 33 showing up everywhere? 

Keep track of all the latest breaking Ebola and disease related headlines here.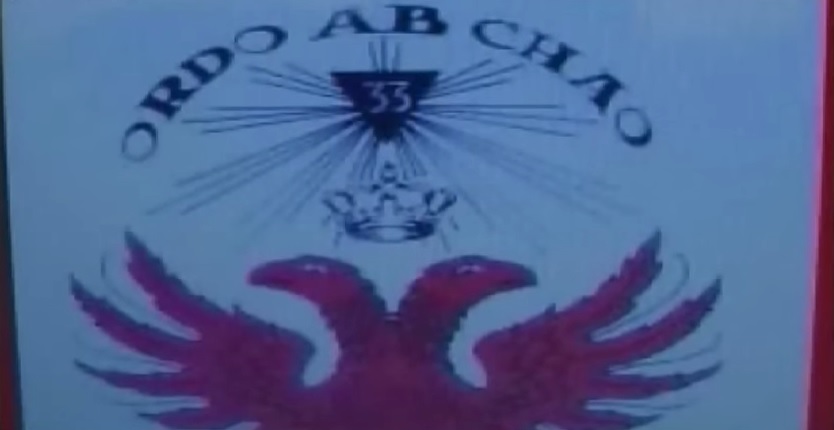 comments powered by

Disqus