Whatfinger: Frontpage For Conservative News Founded By Veterans
"The Best Mix Of Hard-Hitting REAL News & Cutting-Edge Alternative News On The Web"
January 16, 2016
New U.S. Online Task Force Is 'The Greatest Threat To Free Speech America Has Ever Seen'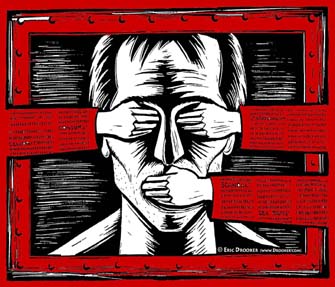 By Susan Duclos - All News PipeLine

The Obama administration has created yet another new task force, this one to counter "anti-militant communications," according to Reuters, but which could and has been applied to free speech that doesn't fit the government's official narrative.

Under the guise of cracking down on the "unprecedented use of the Internet by jihadists," the new group referred to as "Countering Violent Extremism Task Force," will "integrate and harmonize" government efforts to prevent violent extremism in the United States, White House national security spokesman Ned Price said.

Officials from the Obama administration, including White House Chief of Staff Denis McDonough, Homeland Security Secretary Jeh Johnson, Attorney General Loretta Lynch and FBI Director James Comey and others, held talks with top tech leaders on Friday in what is being called a "technological brainstorming meeting" in what White House spokesman Josh Earnest called "ways to work together to make it even harder for terrorists or criminals to find refuge in cyberspace."

This is a very slippery slope as Gary Franchi from Next News Network calls "The greatest threat to free speech that America has ever seen," as he points out the ambiguity of the language and wonders if Alternative News sites, specifically those questioning the government's policies, will be silenced.

Who exactly would be targeted under that type of language? Just ISIS and other terror groups that have utilized social media for recruitment purposes? Or those that question the government? 

We have seen over recent years that the U.S. government has labeled "right-wingers" as "extremists" more dangerous than ISIS, religious groups have been listed in military training materials alongside of of groups such as the Ku Klux Klan, Tea Party and patriot groups have been targeted by the IRS, all indicative of turning Americans that do not perpetuate the "official" narrative into what the government can now label as "militants."

Via the Reuters article linked above:

The talks, at a government complex next to San Jose City Hall, were described by a senior administration official as a "technological brainstorming meeting" to look at ways to make it harder for violent extremists to use the Internet to recruit support or to plan attacks.

"We explained our policies and how we enforce them - Facebook does not tolerate terrorists or terror propaganda and we work aggressively to remove it as soon as we become aware of it," a Facebook spokesman said after the meeting, which lasted two hours and 15 minutes.

Google, Twitter, Microsoft, Yahoo and LinkedIn were also planning to send senior executives as President Barack Obama works to reassure the public that his administration is succeeding against Islamic State in the wake of recent attacks in Paris and San Bernardino, California.

Using Facebook as an example, we can easily see the censorship that goes well beyond any "jihadist" targeting and into directly censoring free speech opinions that do not comply with the government propaganda.

For example, the U.S. government official stance was as a proponent of same-sex marriage and, Facebook banned the following image as a violation of "community standards."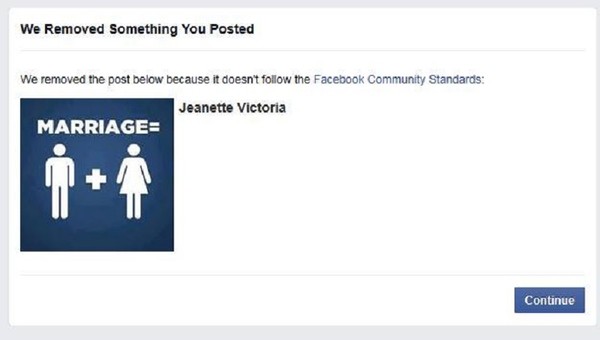 You can see many examples at a site called www.facebookcensorship.com.

On Friday it was reported that Twitter has spent the last year banning "hate speech," yet who determines hateful speech? Who is making the call on what could be considered "militant" or hateful?

Is highlighting the fact that a growing number of police chiefs, sheriffs join call to arms while Obama and Democrats are ushing hard for gun control, to be considered "militant" speech that needs to be countered by another new group the Obama administration has set up called the "Global Engagement Center," which is geared towards "assisting allies in creating more targeted anti-militant communications?"

Is pointing out government abuses of power, corruption and the violating of Americans' constitutional rights, going to be considered "militant" behavior that needs to be censored?

Perhaps the most important qustion was asked by a reader, via email, last night when she wrote "Is this the first step to shut down alternate media sites?"

Great question.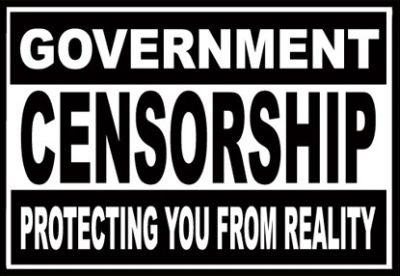 comments powered by

Disqus