Whatfinger: Frontpage For Conservative News Founded By Veterans
"The Best Mix Of Hard-Hitting REAL News & Cutting-Edge Alternative News On The Web"
November 15, 2019
Wisconsin Losing Two Farms A Day The Latest Sign Of Hard Times On The Horizon As 'Global Crop Loss Map' Keeps Growing
- American Farmer Suicides Punctuate How Badly 'America's Breadbasket' Is Being Hit

By Stefan Stanford - All News Pipeline - Live Free Or Die
According to Patty Edelburg, the Vice President of the National Farmers Union, the state of Wisconsin is now losing about 2 farms every day with farm bankruptcies soaring and already abominable winter weather in the month's of October and November that has left farmers unable to even get their crops off the field.
Warning that by the end of 2019, a whopping 10% of Wisconsin dairy farmers may go out of business, those soaring farm bankruptcies have led to soaring suicide rates among America's farmers and as this November 13th story over at The Big Wobble reports, Wisconsin's numbers are dwarfed by Europe, where they are losing a staggering 1,000 small farms a day, with all of these events more signs of trouble ahead with the global food supply. 

As we had reported on in a 3-part series of stories on ANP last week, while the globalists would surely deny it, there appears to be a 'macro-war' upon America and the world's food supply going on with mass recalls of numerous different food products, tainted health food supplements popping up everywhere, what some believe to be 'weaponized weather' bringing America a very early winter and 'grand solar minimum' delivering what some have even called a 'mini ice age'. First, from this story over at SHTFPlan.:
As farm bankruptcies soar, it is possible that nearly 10% of Wisconsin dairy farmers may go out of business in 2019.

"You look at the weather, you look at the crops you can't get off the field, you look at the bills you can't pay," Edelburg, told Yahoo Finance. "Bankruptcies are up. Wisconsin is attributed as the number one bankruptcy in the nation right now when it comes to dairy farmers. That number is up, I think, 24% from last year already. We're losing two farms a day." Between 2016 and 2018, Wisconsin lost almost 1,200 dairy farms. The USDA saw a 6.8% decrease in farms across the entire country in 2018.

Wisconsin's suicide rates have spiked over the last few years and according to the Wisconsin State Journal, experts are attributing many of those deaths to farmers facing economic challenges.

"Farming is such a stressful occupation by itself," Edelburg said. "When you start adding financial stress on top of it, it's just going to add more stress. Farmers can't pay their bills, they have no extra money, they have people honing down their neck looking to pay bills. They're going to banks and they can't get loans. They're literally being denied loans."

She explained that the USDA farm agency trains its farm loan officers on how to look for warning signs as part of suicide prevention. "The bankers are the first and the forefront to see a lot of these things," Edelburg said. "They're delivering the bad news, and these farmers are dealing with it on that level."
(

ANP EMERGENCY FUNDRAISER!
Due to Susan Duclos' recent heart attacks and hospitalization, All News Pipeline will need a little bit of financial help in the days ahead. If you like stories like this, 
please consider donating to ANP

to help
keep us in this 'Info-war' for America at a time of systematic censorship and corruption.
)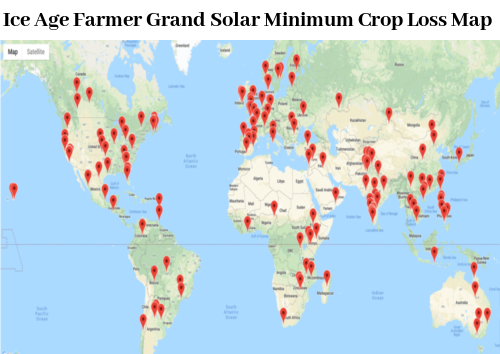 Videographer 'Ice Age Farmer' has been keeping a running track of crop loss failures across not only America but the world as seen in the map above which is completely interactive so that you can check out each marker yourself to see the linked 'event'. Stretching all across the planet and hitting every continent in the world except Antarctica, as this

new story over at Prophecy News Watch

that

Steve Quayle had linked to on his website

Thursday reports, the ramifications of a brutally cold winter that has already begun stretch way beyond just heating bills. And with the official start of winter still more than a month away, we best prepare now while we can. 
With

their story also warning

that this early winter blast across much of America including our 'breadbasket' has come at a very bad time, with traditional harvests coming during October and November, as

Michael Snyder reported over at the End of the American Dream

, officials are warning of 'devastation' ahead. First, from

this Prophecy News story

with an excerpt below that from Snyder's must-read story. 
Experts are warning us that this will be a "freezing, frigid, and frosty" winter, and even though the official beginning of winter is still over a month away, it already feels like that in much of the country right now. Over the next several days, it will literally feel like it is mid-January in much of the central and eastern portions of the United States.

Many areas will be hit by temperatures that are 30 degrees below normal, and heavy snow is expected in some areas of the Midwest.

Unfortunately, this bitterly cold weather is coming at a very bad time for corn farmers. According to the latest USDA crop progress report, only 52 percent of the corn in the middle of the country has been harvested. So about half of the corn is still sitting out there, and these extraordinarily low temperatures could potentially be absolutely devastating.
Michael Snyder's previously mentioned story

then gave us 12 different examples

of just how widespread these crop failures are. We've gone ahead and excerpted only 4 of those below. You can

read the rest here

. 
#1 North Dakota: "Agriculture Secretary Sonny Perdue has approved North Dakota's request for a Secretarial disaster designation for 47 counties related to late season rainfall and the October snowstorm. The declaration came on Friday, Nov. 8, the same day that Sen. John Hoeven, R-N.D., hosted Bill Northey, U.S. Department of Agriculture's under secretary for farm production and conservation, to hear from producers at a roundtable and see the impacts of flooding and the early blizzard during a field tour in the Red River Valley."

#2 Northwest Minnesota: "Minnesota Gov. Tim Walz asked the U.S. agriculture secretary on Thursday to declare a disaster for 12 counties of northwestern Minnesota where farmers are struggling through a very difficult harvest season. The governor said in a letter to Secretary Sonny Perdue that unrelenting bad weather has come on top of challenges farmers were already facing from low commodity prices and trade uncertainties. He told Purdue how the region's crops have fallen victim to flooding, disease and freezing temperatures, leaving many producers unable to harvest them."

#3 Iowa: "Last week, according to the Iowa weekly growing season report for the week ending Nov. 3, Iowa's average temperature was 33 degrees, 12.6 degrees below normal, and with the southerly dip in the jet stream came multiple fast-moving winter-type systems through Iowa during the week, bringing a statewide average of 2.4 inches of snow. Mason City farmer Kevin Pope said with the early snow, all harvest has been halted."

#4 Ohio: Three local counties are among the 14 in Ohio that the United States Department of Agriculture said are primary natural disaster areas. Champaign, Clark and Miami counties were added to a growing list of designated primary natural disaster areas, which means farmers in those counties can apply for disaster loans. Farmers are eligible only if they suffered a 30% loss in crop production or a physical loss of livestock, livestock products and real estate.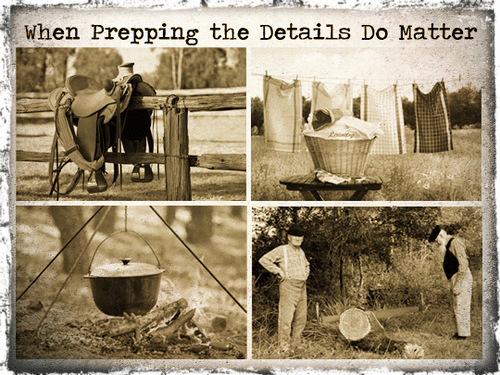 While one leftist instructor from Berkeley, California recently went on twitter and claimed that 'rural Americans were bad people who had made bad life decisions' and 'they deserved the hardship they're going through', as Michael Snyder reported in this November 10th story over at the Economic Collapse Blog, for millions of Americans living in 'Middle America', it feels like an economic depression is already happening and it is leading to heartbreak for American families who help supply America's food across the nation.

Leading to soaring suicide rates such as the sad story Snyder details for us below, Jackson Kernion, that instructor at UC-Berkeley, was destroyed on twitter after lashing out at the Americans who put the food on his plate and eventually he deleted his entire twitter account for his unhinged, leftist attack upon millions of Americans. Yet as Snyder points out here, there are many Americans hurting badly.   

What do you do when you have lost all hope that things will ever turn around? It may still feel like "the economy is booming" for those at the top end of the economic food chain in big coastal cities such as New York and San Francisco, but for millions of hard working Americans in the middle of the country, talk of a "coming recession" is absolutely ludicrous because it already feels like a severe economic depression is happening right now. In America's heartland, bankruptcies are surging, debt burdens are becoming overwhelming, and suicide rates are spiking to unprecedented levels. We have not seen economic despair this extreme since the last recession, and I am about to share a story with you that will absolutely break your heart.

At one time, South Dakota farmers Chris and Amber Dykshorn looked toward the future with great optimism. But mounting debts and several years of disastrous weather changed all that, and in June their community was shocked when Chris took his own life…

Amber Dykshorn stood at her kitchen window and watched the storm come in.

It was a very dark Saturday night in the middle of the summer in the middle of a year that is on track to be the wettest in more than a century. The wind blew over the farm, the rain came down and she heard the ominous pings on her roof – pea-sized hail, striking the still-fragile stalks of the only corn her husband, Chris Dykshorn, was able to plant before he took his own life in June.

Chris had lost all hope.

The couple was absolutely drowning in debt, and they desperately needed a good year just to keep the farm going.

But then the rain just kept on coming, and now Amber has to deal with three young kids and $300,000 in farm debt all by herself…

Did their crop insurance cover hail damage? She had no idea. That was something Chris would have taken care of, if he were here. Instead she was alone, with nearly $300,000 in farm debt, three kids ages 5 to 13 and a host of grief-fueled questions. Why hadn't she been able to save him? What would happen to them now?

Sadly, the Dykshorns are not an isolated case.

All across the Midwest, farms are going under at a staggering rate.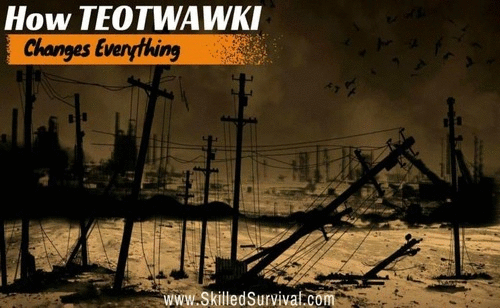 With many of America's farms hurting terribly, winter beginning in earnest all across the country where temperatures have dipped well below freezing in America's breadbasket and what appears to be a war upon America's food supply, we serve our families and loved ones best by preparing for whatever may be coming down the road at us, stocking up on food and drinkable water while we still can.

As Steve Quayle recently mentioned in an SQnote while linking to this story titled "The Best Emergency Food Methods For Keeping Your Family Alive Surviving the Coming Collapse", "this is a must read and take action article in light of all disasters hitting food production and growing seasons worldwide!"  

A second catastrophe promises to follow in the foot steps of a first — it's a catastrophic food shortage. The time to prepare for that is now.Lessons passed down by expert preppers on storing up emergency food on a budget…

Emergency foods are something that families, church and relief organizations, schools, institutions, and food banks should be stocking up on nowadays, while it's still possible, while there's still food to be had.

Our nation is sitting on a ticking time bomb and we unfortunately cannot tell exactly when this bomb is going to finally detonate. But we can hear it ticking. Louder with every passing year. Yet, no matter how frantically government and the military work to defuse the bomb, defusing this bomb continues to elude them. Of course I'm using an analogy to describe some serious crap hitting the fan.
The excerpt below comes to us from this August of 2019 ANP story by Susan Duclos.



With these shortages being reported on now, before this year's harvest, one can only imagine how many other fruit and vegetable product shortages will be seen next year, so learning to grow your own food year round, many having to do so indoors due to living in cold climates, should be a main focus.



ANP is an Amazon affiliate so any products purchased via our links will help keep ANP online.

Some books with excellent review scores:

Year-Round Indoor Salad Gardening: How to Grow Nutrient-Dense, Soil-Sprouted Greens in Less Than 10 days

Indoor Edible Garden: Creative Ways to Grow Herbs, Fruits, and Vegetables in Your Home

Other items for growing food indoors: (Related: The 8 Best Vegetables to Grow Indoors)

900W LED Grow Light Full Spectrum, with 100pcs Dual Chips LEDs, Double Switch, Adjustable Rope Hanger, Grow Bags, Daisy Chain Plant Growing Lamp for Hydroponic Greenhouse Indoor Plants Veg and Flower

AeroGarden Sprout LED - Black

Burpee Organic Premium Potting Mix, 8 Quart

CicoYinG 2-Pack 10 Gallon Potato Grow Bags - Plant Growing Bags w/Drainage Holes & Access Flap & Handles, Garden Bag Plant Pot for Grow Vegetables, Plant Bags Fabric Pots w/4Pcs Plant Labels


And with globalists actually now pushing eating bugs and cannibalism as potential 'solutions' to what they have helped to manufacture, having a little extra long-term food storage is always a great investment! 
NuManna Family Pack w/ Meat 146 Servings, Emergency Survival Food Storage Kit, Separate Rations, in a Bucket, 25 Plus Year Shelf Life, GMO-Free
Nutristore Freeze-Dried Meat Assorted Premium Pack (Beef Dices, Chicken Dices, Ground Beef and Sausage Crumbles) | 80 Large Servings | Survival Food | Amazing Taste | Perfect for Camping
Augason Farms Simply Meal Pack Emergency Food Storage 17 Can Kit
Augason Farms Dairy and Egg Combo No. 10 Can 3-Pack
Augason Farms Freeze Dried Meat Variety Kit No. 10 Can 6-Pack
Millennium Energy Bars Assorted Flavors Including Emergency Guide
Emergency Water Storage 5 Gallon Water Tank - 20 Gallons (4 Tanks) - 5 Gallons Each w/Lids + Spigot & Water Treatment - Food Grade, Portable, Stackable, Easy Fill - Survival Supply Water Container

3 Month Long Term Emergency Food Supply Kit - Eden Valley Farms
In the first video below, videographer 'Prepper Nurse 1' talks with us about the potential of massive food shortages arriving in America with one commenter on his video stating: "Our field could not even get planted this spring. :( Whether you believe in the food shortages or not, our family has always found it best to "prepare for the worst and hope for the best."

In the 2nd video below for those who may have missed it, videographer 'Ice Age Farmer' talks with us about the rapid collapse of the global food supply with propane shortages preventing US farmers from drying their crops, just the latest blow in a record wet year. Failures of seed crops presage a difficult 2020 season. Also warning us that all of these blows to global agriculture are part of the globalists sinister, anti-human depopulation agenda, we're warned to prepare now while we still can so our own families aren't the ones going without once SHTF.






ANP EMERGENCY FUNDRAISER: With non-stop censorship and 'big tech' attacks upon independent media, donations from readers are absolutely critical in keeping All News Pipeline online. So if you like stories like this, please consider donating to ANP.

All donations are greatly appreciated and will absolutely be used to keep us in this fight for the future of America.

Thank you and God Bless. Susan and Stefan.

PLEASE HELP KEEP ANP ALIVE BY DONATING USING ONE OF THE FOLLOWING METHODS.
One time donations or monthly, via Paypal or Credit Card:

Or  https://www.paypal.me/AllNewsPipeLine
Donate monthly from $1 up by becoming an ANP Patron.



Donate Via Snail Mail

Checks or money orders made payable to Stefan Stanford or Susan Duclos can be sent to:



P.O. Box 575

McHenry, MD. 21541

ANP is a participant in the Amazon Services LLC Associates Program.







comments powered by

Disqus