Whatfinger: Frontpage For Conservative News Founded By Veterans
"The Best Mix Of Hard-Hitting REAL News & Cutting-Edge Alternative News On The Web"
May 8, 2017
As 'Gray Death' Sweeps Into America, The 'Remedy' Can Only Be Found In God And 'Outside The Box'
- 'Elephant Tranquilizer' And A Drug That Can Kill On Contact Latest Drugs To Plague America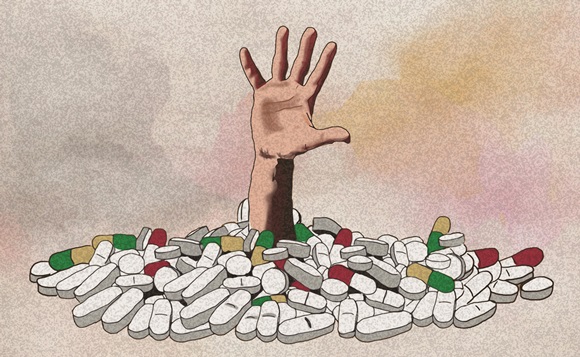 By Stefan Stanford - All News Pipeline - Live Free Or Die
In this new story over at the Daily Mail they report a new scourge of death is sweeping America with a new opioid mix called 'gray death' being blamed for several fatal overdoses, just the latest in a new trend of heroin being mixed with other drugs that will likely add to the rising number of overdose deaths. According to†Mike Adams over at Natural News,†drug overdoses in America now kill more Americans every year than the number of Americans who died during the entire Vietnam War.†
Called one of the toughest domestic challenges that the young President Trump administration faces, some researchers now believe there are answers to the opioid epidemic that has already taken far too many lives in America if we just look 'outside the box'. In this story, we take a look at not only the opioid crisis America faces (with an elephant tranquilizer becoming the latest deadly drug added into this insane opioid craze!), but also the overlooked 'remedies' to this plague.
The new story over at Russia Today reports there is a deadly new drug sweeping parts of America that is so deadly, it can kill just by touching it. Able to be fatally absorbed through accidental contact with the skin or accidentally inhaled, furanyl fentanyl is a danger not only to those who are abusing it but emergency first responders as well. The first video below takes a look at this terrifying drug which can kill on contact with the skin.†
US police have issued an urgent public alert after a spate of deaths from a drug so potent it can kill anyone who touches it.
The opioid known as furanyl fentanyl Ė a version of the powerful synthetic painkiller fentanyl Ė can cause a fatal overdose just by being absorbed through the skin. Itís reportedly caused 19 deaths in the state of Georgia over the last year.
The drug was placed on the Schedule I list of controlled substances last year after being associated with 128 deaths across five states in 2015 and 2016. Schedule I is reserved for drugs with the highest levels of addictiveness.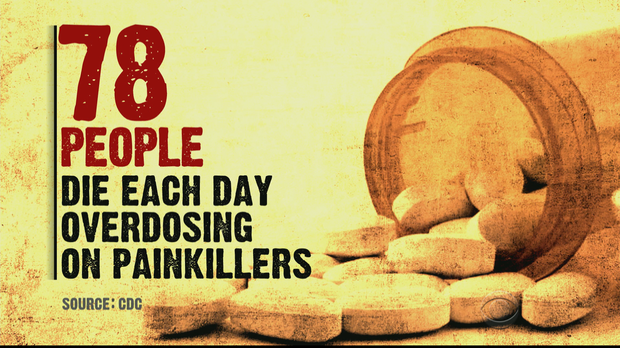 According to Wikipedia, there is a huge China connection to the†problems we're facing as fentanyl and its analog are being mass-produced in clandestine labs in China and are then smuggled into the United States via traditional distribution routes through Mexico. Proving to us once again that our wide open southern borders do play a major role in the opioid crisis America faces, it's also very clear that the problem goes way beyond just that.

As Mike Adams also reported back in April of 2017,†America has collapsed into a PHARMA STATE run by government-protected drug cartels. Each day 78 people die from overdosing on painkillers, many of them legally attained for very valid reasons as millions of Americans suffer tremendous pain every day. Whether it's US Veterans suffering greatly due to their sacrifices and injuries suffered during America's wars or tens of millions of Americans who've suffered from injury, birth defect or illness, pain ruins the quality of life for an endless and countless number of Americans every day.

As seen in the charts below from the National Institute on Drug Abuse, America's opioid epidemic is getting worse every year and as has become painfully clear, it's a problem that cannot simply be 'incarcerated' away.†



National Overdose DeathsóNumber of Deaths from Heroin. The figure below right is a bar chart showing the total number of U.S. overdose deaths involving heroin from 2002 to 2015. The chart is overlayed by a line graph showing the number of deaths of females and males. From 2002 to 2015 there was a 6.2-fold increase in the total number of deaths.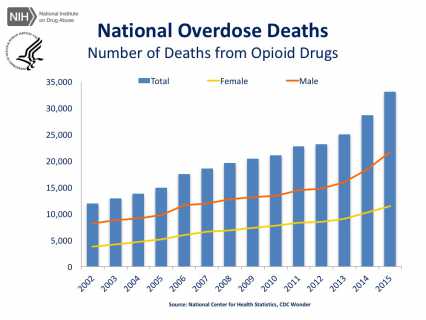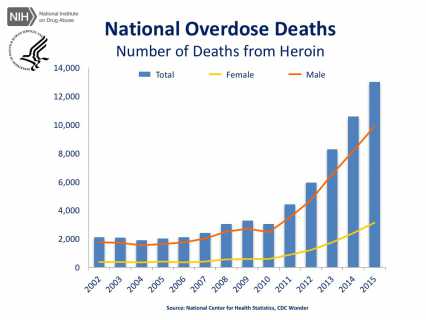 In this new story over at Vox they report†painkillers now kill more Americans than any illegal drug, the latest sign that the opioid epidemic, already the deadliest drug overdose crisis in US history, may be getting even worse. Warning us within their story of another 'new' opioid is being used on the streets of America called 'carfentanil', they claim that it's 'real' use is being used as a an elephant tranquilizer. Why are some going to such extreme lengths to 'tranquilize' themselves?†



Recently, an opioid known as carfentanil, which is so potent itís sometimes used as an elephant tranquilizer, has been appearing in the streets and leading to more overdose deaths ó with law enforcement finding the drug laced in heroin in states like Ohio and Virginia. Officials in Cincinnati linked a sudden spike in overdoses ó from fewer than 70 overdoses (not all of which resulted in death) a week to nearly 200 in a week in August ó in part to carfentanil.





But this isnít even the first time a dangerously potent substance has popped up in the opioid epidemic. Over the past several years, public health and law enforcement officials have been warning of the rise of fentanyl ó a powerful opioid used in medicine to treat pain, but used by drug traffickers to add some kick to their heroin. Carfentanil is actually a fentanyl analog (similar in chemical structure), albeit one that is believed to be more potent than traditional fentanyl.





Fentanylís rise has been extremely alarming to public health officials. As itís appeared in illicit drug markets, overdose deaths tied to the drug have rapidly increased ó an example of yet another shift in an opioid epidemic that began with legal painkillers but is becoming more and more about heroin and illicitly produced fentanyl (and carfentanil).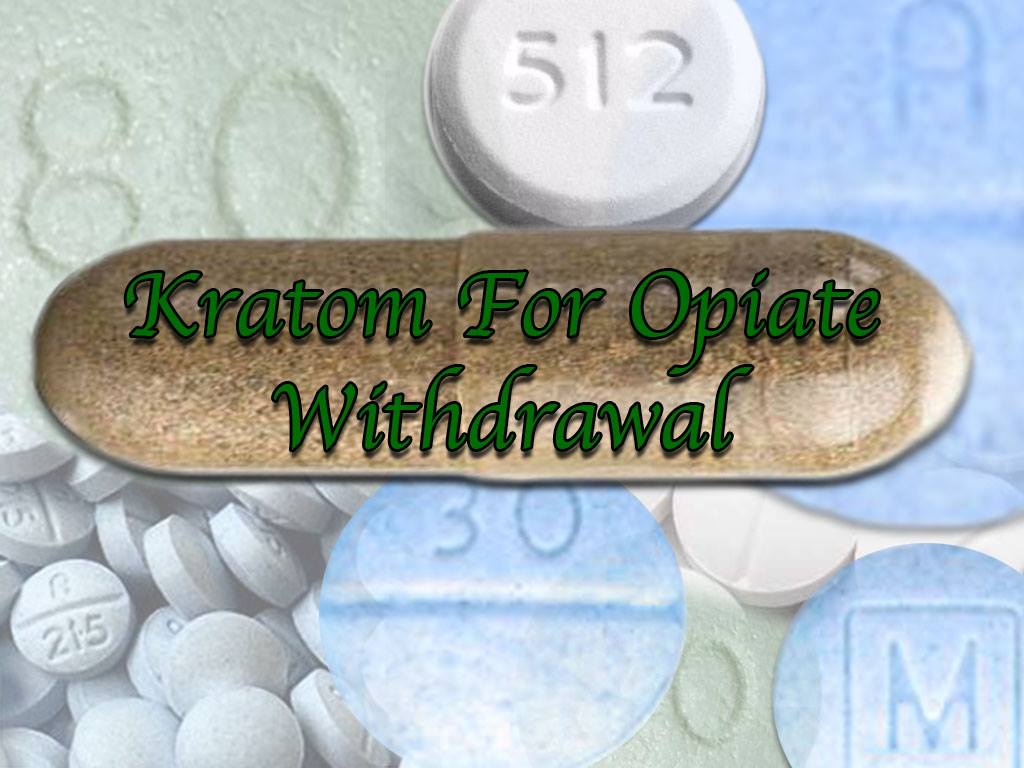 While recovering addicts know that there are no real 'cures' for addictions without 'God' and the spiritual element necessary for true healing, there are several different options now being discussed by politicians and medical experts that could help provide immediate relief to the opioid epidemic that's plaguing America.†

According to acclaimed documentary film maker Chris Bell, the man behind 2015's "Prescription Thugs", a little known plant native to Southeast Asia called†kratom is the cure for the opioid epidemic. Used now by millions of Americans to both relieve pain and provide a caffeine-like boost, kratom's most exciting application is weaning addicts off heroin and prescription painkillers.

In the final video below, we hear from Bell in a recent interview with Reason TV in which he tells us about his upcoming new documentary, A Leaf of Faith, and the months he spent interviewing people who's lives have been forever changed for the better by kratom.†Bell, by the way, had previously lost a brother to drug abuse.

According to this recent NBC story, with America now going through a deadly opioid epidemic, another 'all natural' product, cannabis, may be the answer to it. From the NBC story as also shared in the 4th video below.†



After watching a generation of patients fall victim to overdoses and addiction from the mass prescribing of pain pills, researchers seeking alternatives to prescription opioids are turning more frequently to a drug the federal government has long said is neither safe nor effective for the treatment of any medical condition.





A growing consensus in the scientific and medical community points to marijuana having the potential to reduce patientsí dependence on prescription painkillers and help roll back the opioid epidemic ravaging communities across the United States.





Although some government agencies, such as the National Institutes of Health, are slowly evolving their stance on cannabis, others like the Food and Drug Administration and the Drug Enforcement Administration arenít convinced of its medical potential. They classify marijuana as a Schedule I drug, alongside drugs such as heroin and ecstasy, and say more clinical trials are needed to demonstrate an accepted medical use for the plant and its extracts.





Some researchers who spoke with NBC Bay Area called it a bit of a catch-22. The government wants to see more tests, but because itís a Schedule I drug, researchers studying the therapeutic effects of marijuana are subject to tight controls and limited federal funding. ďIím a total believer,Ē said Marin County pain management doctor Michael Moskowitz, who has practiced medicine for 40 years.





ďIím not a believer like I believe in the religion of marijuana. Iím a believer in the science of it.Ē





Moskowitz has been tracking the results of 78 patients using medical cannabis in conjunction with prescription opioids. His data shows more than half of those patients were able to reduce their dependence on opioids, and five have stopped taking them altogether.†






And so we get back to the politics of it all with more and more Americans dying every day from opioid addiction and overdoses. Presenting a very real public health challenge to President Trump and America, the sudden explosion of the epidemic can be quickly seen in the two maps seen above showing drug mortality in the US from 2004 and 2015.†

Affecting not only the down and out living in the streets but every day mothers and fathers living in America trying to raise families, as we hear in the videos below, there are very real alternatives for Americans dealing with this crisis.†

In the 2nd video below we hear a 'governors roundtable' that discusses the opioid epidemic that America now faces while in the 3rd video below we hear from the AP†that the federal government will provide states nearly half a billion dollars for prevention and treatment programs aimed at confronting the opioid epidemic, which Health and Human Services Secretary Tom Price described Wednesday as a "crisis."

In a very interesting side note, President Trump recently has been taking a great amount of heat for his alleged proposal to gut funding for the office of the US drug czar in the middle of an opioid epidemic in America. As Mother Jones reported, Trump's budget would slash funds to the office 'fighting' this opioid epidemic by as much as 95%. Is this another sign that the disastrous war upon drugs, which has really been a war upon Americans, may finally be coming to an end?

While we certainly don't have all the answers to the problems that plague America, it's clear that there should be some kind of a combined effort as this recent story from CBC reports, MD's should also do what they can do to help to end this opioid epidemic America and Canada face. And knowing that safe alternatives to products such as 'gray death' and 'carfentanil' exist and can be found in natural, God-made 'products' such as kratom and cannabis prove to us this crisis need not go on any longer as US Veterans and 'mothers in pain' can find great relief from their suffering elsewhere. †

Help Keep Independent Media Alive, Become A Patron for All News PipeLine At https://www.patreon.com/AllNewsPipeLine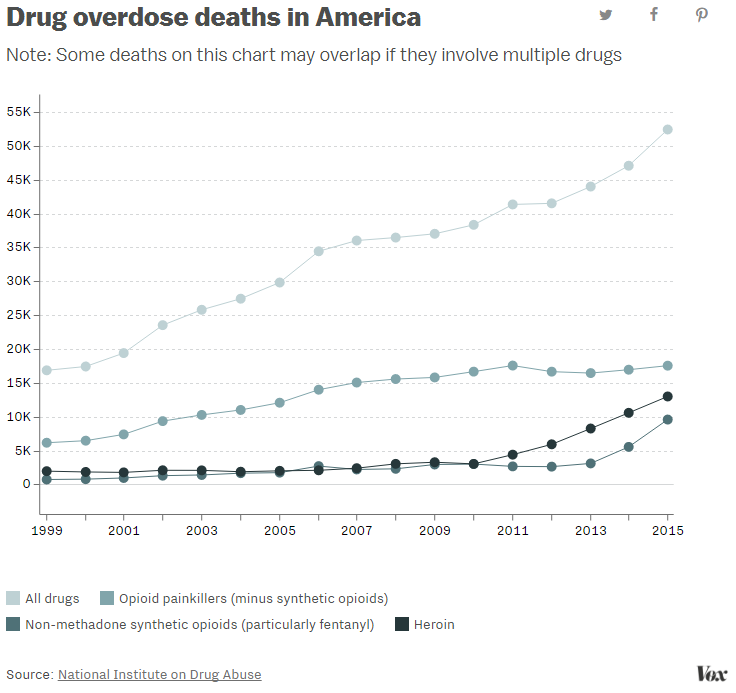 comments powered by

Disqus