Whatfinger: Frontpage For Conservative News Founded By Veterans

"The Best Mix Of Hard-Hitting REAL News & Cutting-Edge Alternative News On The Web"
July 16, 2015
Report: UN Troops Tackle Man In Wal-Mart - Will ISIS Killers In America Lead To Martial Law During Jade Helm 15?


By Stefan Stanford - All News Pipeline - Live Free Or Die
With Barack Obama wishing Muslims a happy Ramadan on a day that brought the latest terror attack upon our country, we have to ask WHY we are allowing him to continue to import HUNDREDS OF THOUSANDS of Muslims from 'Jihad Nations' into America and why MOST Americans cannot even see the obvious as we watch the destruction of our country unfold in real-time. Pamela Geller in this Breitbart story is one of the few to call it like she sees it; we have witnessed an Islamic State attack upon America. How many more will there be before there is no longer any doubt? How many more until it's too late?

We also take a look below at an interesting report that came in to Alex Jones in the 1st video below in which John from Ozark, Alabama near the Rooker Air Force Base tells Infowars listeners he was in a small-town Wal-Mart store when he was tackled and arrested after attempting to take pictures of men wearing UN uniforms in the store.

If this report, which begins at the 20 second mark, is true, it is just the latest strange event that we have been hearing about at ANP from our readers and various videos and other news stories we've been reading online in the last 24 hours since the official beginning of Jade Helm 15. John also tells us that he and his father have been witnessing an uptick in the presence of military aged men in their towns not wearing any identification.

We also take a look at the bottom of the story at a thread from Conspiracy Outpost from May 6th of this year in which a user on the website warned that sometime during Jade Helm, ISIS would mount a massive campaign of fear in America with shootings such as the horrid one today in Tennessee, causing the Special Forces involved in JH15 to shift their mission to 'active status' in the search for more than 70 trained ISIS killers in America. In fact, this warning stated, events such as what happened today in Chatanooga, Tennessee would be the very events that eventually lead to martial law.

Strangely enough, as reported below from Infowars, a Twitter account linked to ISIS put out a tweet shortly before the shooting in Tennessee in which they mention Chatanooga. Will we soon find out that this shooting is somehow linked to ISIS, setting up the possibility that the warning from Conspiracy Outpost has legs? We already have learned that this shooting was motivated by religion.

In the 2nd video below from Chatanooga, Tennessee we see several women being arrested from the house of the suspect in Chatanooga, Tennessee from  RT America while in the 3rd video below from ANP reader Stacy White we see a military chopper over Snyder, Texas on July 16th.

We've also been sent a number of other pictures from readers across America including the mysteriously hidden military truck parked next to a silver car behind an antiques mall outside of Witchita, Kansas. As our reader shared with us, they found it strange to see it sitting all alone out in the middle of nowhere, quite hidden as seen in the next photograph below - you can barely see it! At the photo at the top of the page you can see what this truck actually looks like. Why is it so hidden? What's up with the car? Are they getting ready for something?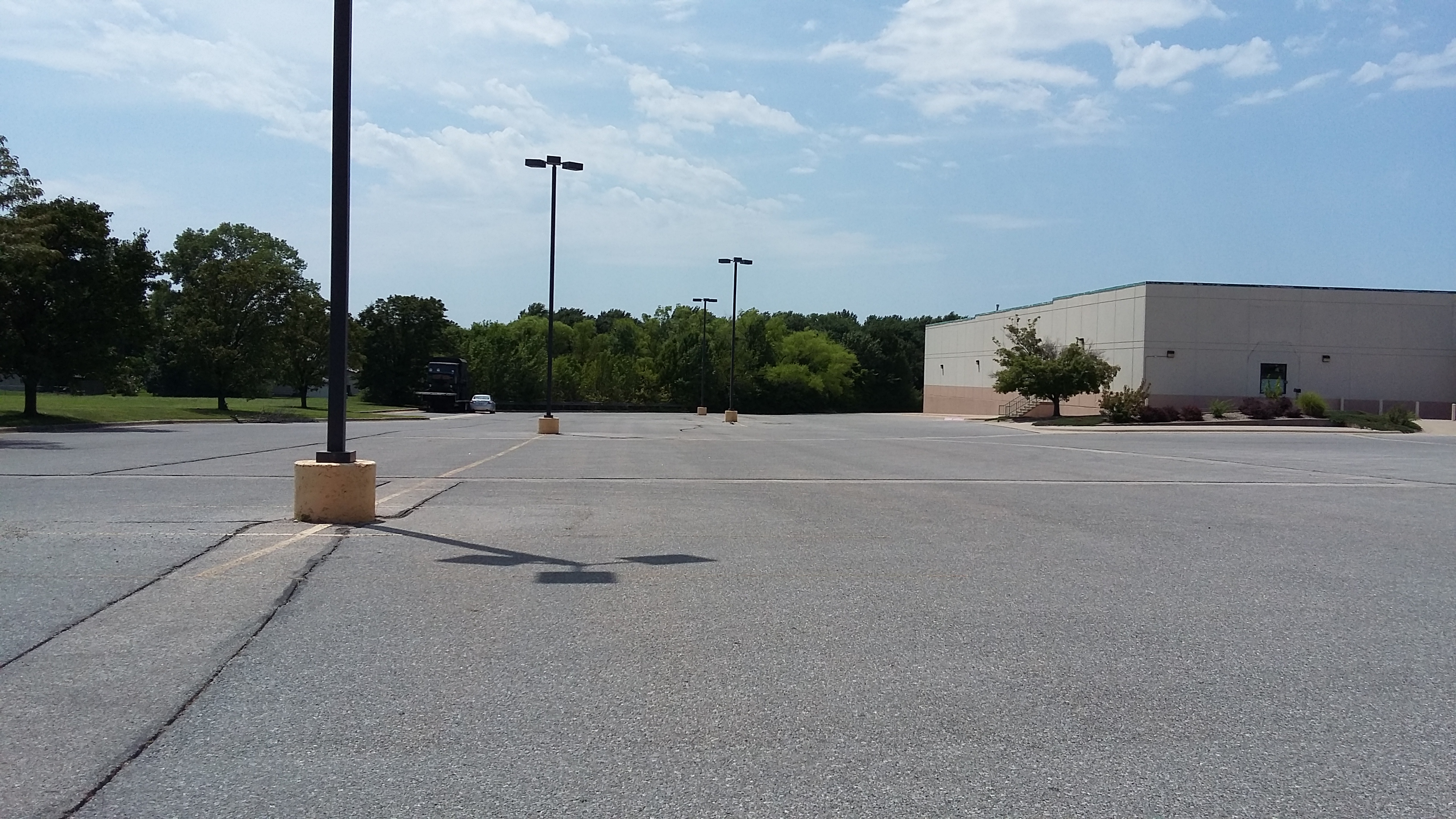 We learn here from Infowars that an tweet went out on a twitter account linked to ISIS prior to the shootings in which they warn that 'American dogs' would soon see 'wonders' and specifically mention Chatanooga.

O Americans Dogs soon YOU Will see wonders #Chattanooga #USA #ISIS pic.twitter.com/8tPawr6U1y
— ابو محمد الخراساني (@K_H_O7777777777) July 16, 2015
The Twitter account, created just yesterday, appears to have sent out a tweet before Muhammad Youssef Abulazeez was identified as the shooter. The tweet stated that "American dogs" would see "wonders" with hashtags including Chattanooga, USA and ISIS.
Taste the blood of Americans>>>>>> are very good #Chattanooga #USA #ISIS #IslamicState pic.twitter.com/w9YkFaavXd — ابو محمد الخراساني (@K_H_O7777777777) July 16, 2015
The account also sent out several other tweets mentioning the "blood" of Americans while warning of their impending "fate."
To ALL KOFAR AND Americans Dogs >>>THIS IS YOUR FATE >>>CUT HERE soon YOU Will see wonders #Chattanooga #USA pic.twitter.com/ssPJcGb23I
— ابو محمد الخراساني (@K_H_O7777777777) July 16, 2015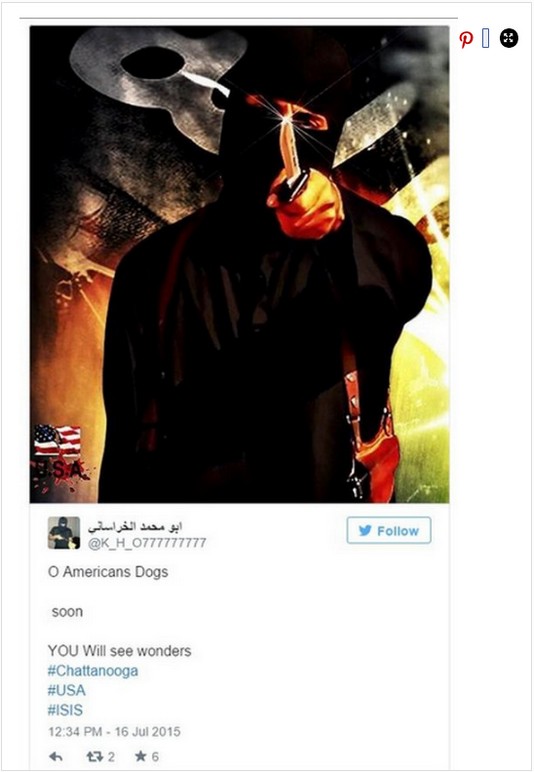 What do you think about this thread from Conspiracy Outpost from May 6th of this year in which a user warns that sometime during Jade Helm, ISIS would launch attacks that would eventually lead to martial law? Certainly the fact that ISIS has been so close to the Mexican border has always been a background thought as to the true purpose of Jade Helm. Could this 'information' shared below be true? You can see the screenshot of original May 6th post below this.:

I received some information recently from an old friend who does not want to be named but he gave me the go ahead to share the info i am going to. Take this however you want as truth or hearsay or just pretend my uncle told me but here it is.

Some time before jade helm 15 ends isis will apparently Strike targets in the united states mainland. The attacks that will be made by isis will cause panic and the jade helm forces stationed around the us will be given the order to switch a focus from drills to a new mission of tracking and finding 72 isis soldiers hidden in and around the states jade helm is supposed to be acting in.

This is apparently why the us border was relaxed and illegals had been allowed to flood in. This will be the guise under which martial law will be declared and people will be pulled out into the streets, homes will be searched and guns confiscated all in the name of finding these 72 soldiers of isis. People may resist but events are planned to cause more panic and make the public beg for it. Im not sure of the scale of this supposed event but this is all i have but take it for what it is. I trust the source and it sounds plausible with all that is going on. But this may end up being nothing at all.

We are also told that Joe Biden somehow has something to do with the planning of this.:

You should also note: Apparently Joe Biden is involved in this somehow. I received a piece of information from someone on here that mentioned him recently that would also back up this claim but i cant release that info unless i get the go ahead and my source for this thread also mentioned him currently being involved in planning and making sure this is carried out correctly. Regards Ukshep Edited 6 May by ukshep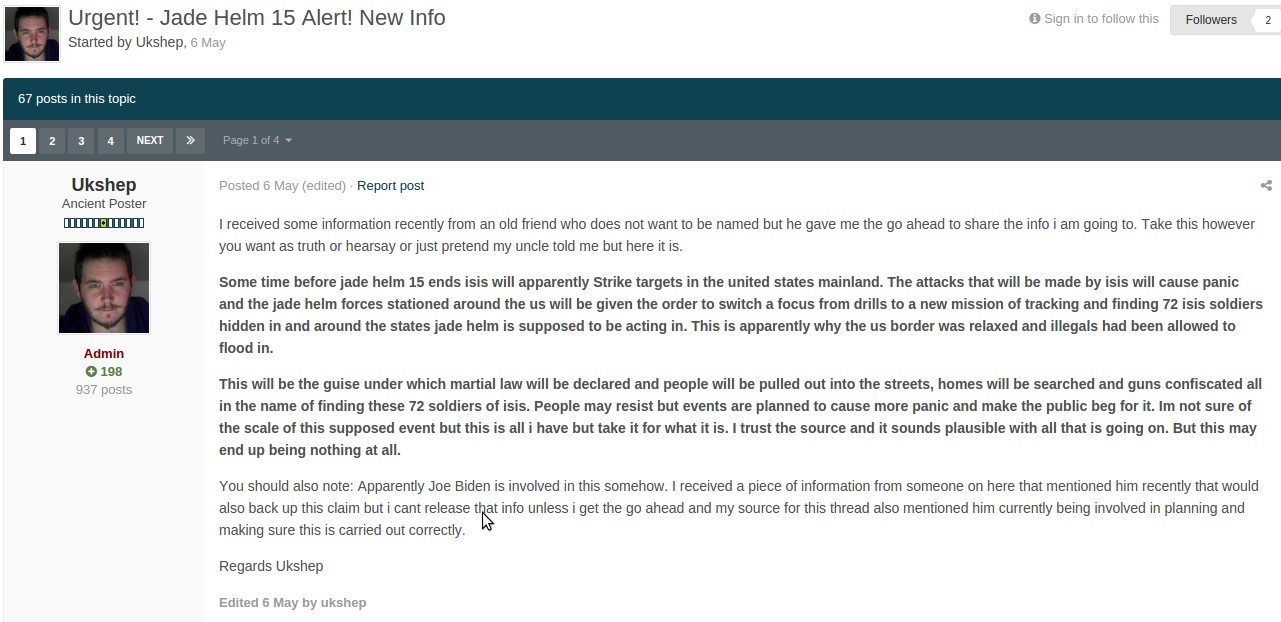 comments powered by

Disqus