Please Visit Whatfinger News - Conservative Frontpage founded by veterans.
"The Best Mix Of Hard-Hitting REAL News & Cutting-Edge Alternative News On The Web"
September 18, 2016
Look At The Map! All Three States Attacked Have High Amount of Refugees -  Multiple Bombs, A Stabbing Rampage In The Name Of Allah And No One Wants To Call It A Terror Attack?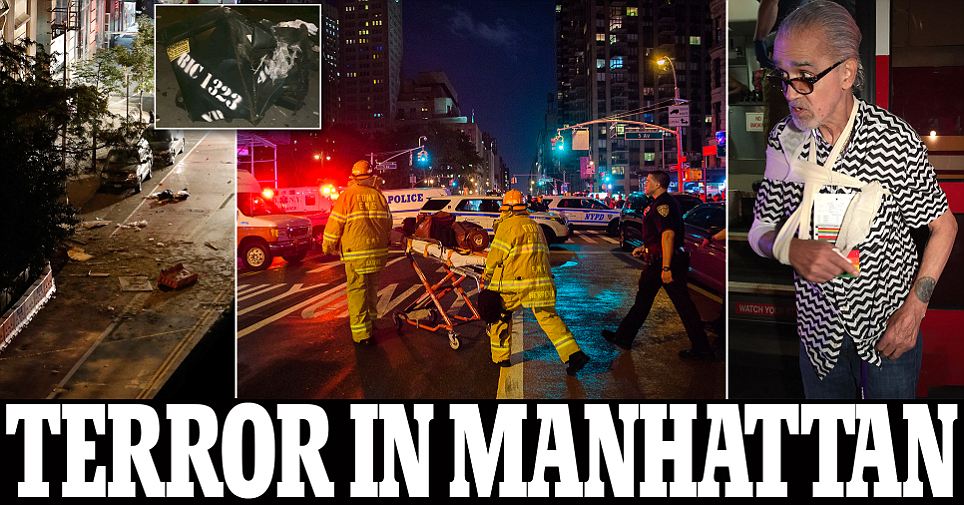 By Susan Duclos - All News PipeLine

What are the odds that a "pipe bomb-style device" would explode along the route of a walk/run to benefit military members in New Jersey, a "homemade IED" rocks Chelsea, NY, injuring at least 29 people, another "pressure cooker" explosive device would be found just four blocks away from the Chelsea explosion, and in Minnesota a man went on a stabbing spree, injuring eight, before being killed by an off-duty officer  after referencing "Allah," would all occur in one day, and it is all one big coincidence unrelated to terrorism?

In the case of the New Jersey explosion the bomb was decribed as a "pipe bomb-style devise," that exploded in a garbage pail, with reports stating "Multiple devices were also found "wired together" in the same garbage pail, but they did not detonate." According to NJ.com, after locking down the area while bomb dogs search of additional devices, one other device was discovered.

No one was injured in the blast, but the area "is on lock down while bomb dogs search of additional devices," according to a statement from the county prosecutor's office. At least one other device was found, the statement said.

Federal and state law enforcement agencies were deployed to investigate the scene, including officials from the FBI, the Bureau of Alcohol, Tobacco, Firearms and Explosives, the state police bomb squad and the county prosecutor's office, Della Fave said.

The "homade IED" in Chelsea was much bigger, injured at least 29 people and blew out windows in nearby buildings. That blast went off in a construction Dumpster (remember the one in NJ was in a garbage pail).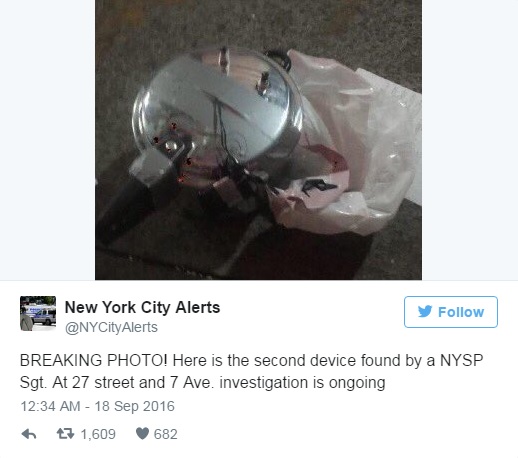 But tensions only rose when, three hours after the blast, a second device was found four blocks away — a pressure cooker that an early investigation found was likely also a bomb.

"The bomb squad believes it's real," a police source with knowledge of the investigation told The Post of that second device, found at 27th Street between Sixth and Seventh avenues. The cooker was safely removed from the scene by NYPD.

Many may remember that in the April 15, 2013 Boston Marathon terror attack, "two pressure-cooker bombs–packed with shrapnel and other materials and hidden in backpacks that were placed on the ground amidst crowds of marathon-watchers–exploded within seconds of each other near the finish line along Boylston Street." (Source - History.com) 

In Minnesota, the Star Tribune reports "In a media briefing after midnight Sunday, St. Cloud police chief William Blair Anderson said an off-duty officer from another jurisdiction confronted and killed the suspect. He said the suspect — who was dressed in a private security uniform — reportedly asked at least one victim whether they were Muslim before assaulting them, and referred to Allah during the attacks."

There are two possibilities here, either America was just attacked again by Islamic jihadists or their supporters/sympathizers or we just witnessed a coordinated series of flase flag attacks. Take your pick, but the statistical odds of all of the above happening in the same day, unrelated to each other, are astronomical.

Earlier this month ANP reported that the FBI and DHS Issued a joint warning for civilian targets in the U.S., with CBS News reporting that the timing of the bulletin was not meant to coincide with the upcoming 15th anniversary of the Sept. 11, 2001."

In the ANP article we published a map of states most likely to be targeted in an upcoming attack and as you will see below, NJ, NY and MN, are all shown to have recieved a significant number of Syrian refugees from September 2015 through July 2016.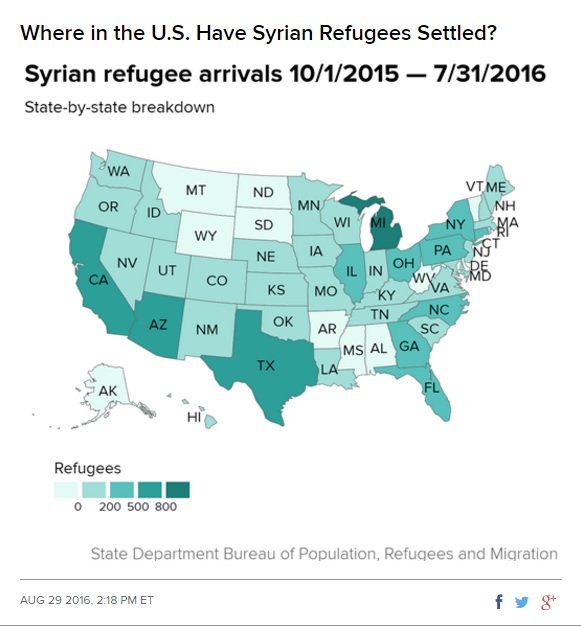 BOTTOM LINE

The FBI and DHS issued the warning to law enforcement across the nation, they made it clear it wasn't related to to September 11, 2016, yet when attacks occur, all in the same day, people like de Blasio claim there is no evidence of a terror attack? If he cannot even bring himslef to admit the possibility after an attack, does anyone think he took precatuions in his city beforehand, even after being warned that civilians are now a more likely target?

Heads up folks, whoever is behind these attacks are most likely not done with us yet.

[UPDATE] Via Steve Quayle in regards to these incidents - 'THE END OF AMERICA AGENDA OF THIS ADMIN IS KILLING US'!

As you can see below, authorities in NY are claiming there is no connection to the incident in NJ, saying it is too early to be definitive, but there is no "specific evidence" of a connection. They were both in garbage containers, they were both homemade style devices, both incidents happened on the same day, but there is no specific evidence??!!??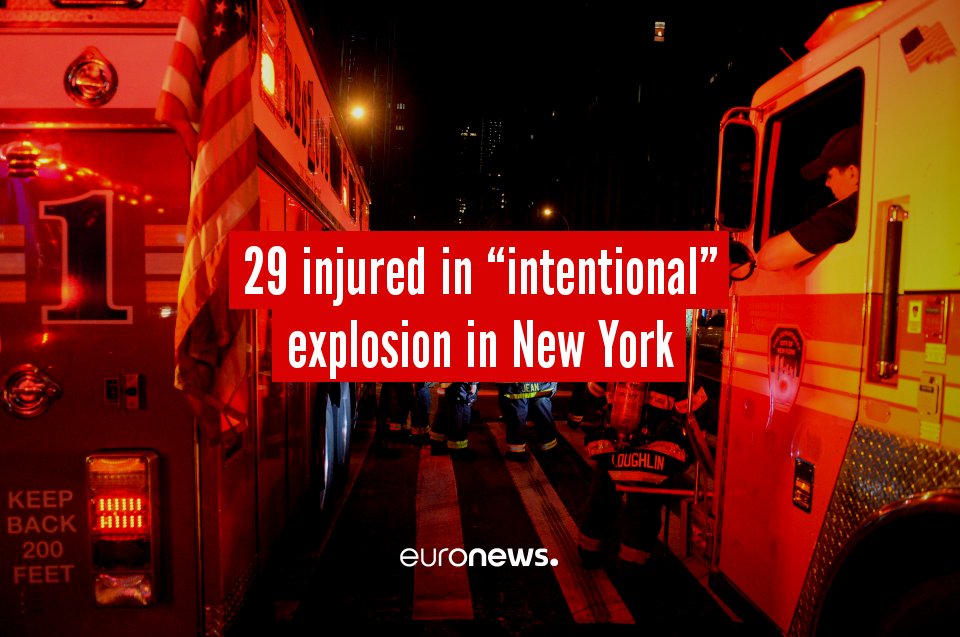 comments powered by

Disqus