"The Best Mix Of Hard-Hitting REAL News & Cutting-Edge Alternative News On The Web"
December 15, 2015
With An Increase Of 'Gun-Free Zone' Mass Shootings, Perhaps We Should Stop Putting Targets On The Backs Of Our Children
Bullseye On Schools Across America 'Credible Terror Threat' Prompts Closures In California - Recent Lockdowns In Michigan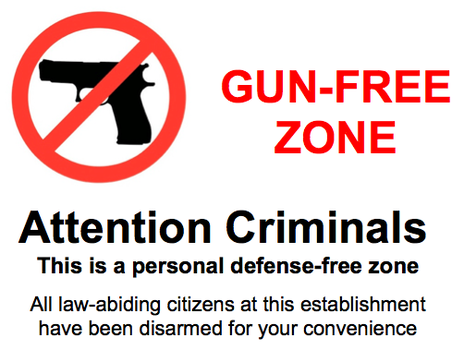 By Susan Duclos - All News PipeLine

Schools went into lockdown mode in Michigan on Monday due to threats made and aimed at nearby businesses, while Mira Costa High School in California was also put into lockdown after receiving three  threats within a one week period.

Then this morning it was reported that according to school district officials and police, due to a "credible terror threat"  all Los Angeles Unified School District schools were closed on Tuesday.

According to The Daily Mail, a bomb threat is what shut down the LAUS schools, and the threat was credible enough to call in FBI and explosive experts to "sweep every locker, classroom, office, and bathroom of every campus across the 5,000-square-mile county. "

Ramon Cortines, superintendent of Los Angeles schools who made the decision to close all 900 institutions, told a press conference at 7am Pacific Time he had received an email describing plans to bomb at least three schools and multiple students.

The threat mentioned backpacks and other objects, he said. 'I can't take a chance, I want all schools to be searched today,' Cortines insisted. 'I'm not taking a chance of bringing children into a place, into any part of a building, until I know it's safe.'

In looking for more information on the above referenced stories, we also run across yet another article, via The Alpena News (Northeastern Michigan Newspaper) stating that "Students at Hillman Community Schools experienced an external, or soft, lockdown due to a threat made by a student at the Jr./Sr. High School Monday afternoon."

Update - 

Also on Tuesday, the New York Police Department (NYPD) tweeted that there had been a "

specific but NON credible threat 

made to NYC schools this morning."



Search engines are full of recent threats to schools, closures and lockdowns.

While each of these recent instances involved different forms of threats, with the Mira Costa HS having received a voicemail message of a bomb threat, and the two Auburn Hills schools were due to threats at nearby business, from a person described as a "39-year-old Flint man," which authorities not releasing the name of the man arrested.... which brings up its own set of questions, the increasing frequency of school closures and lockdowns across America show not only the dangers to our nations young, but highlight that there is definitely a bullseye on schools and children.

Some would say that "bullseye" are actually  gun-free zones, which more and more schools now publicly and blatantly announce. Whether it is a shooter planning mass killings or terrorist bomb threats, criminals know many of these locations, especially schools are open targets and defenseless against people attacking said targets.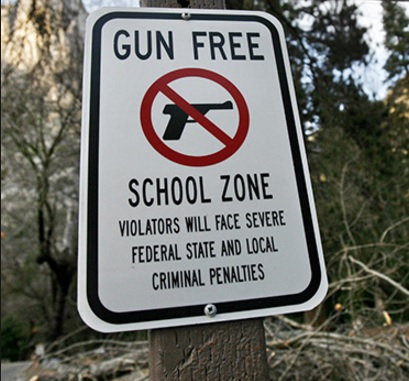 Not only at schools is this danger becoming apparent as we note the following from Breitbart on December 4, 2015:

According to WaPo, "In 1993, there were seven homicides by firearm for every 100,000 Americans. … By 2013, that figure had fallen by nearly half, to 3.6 [per 100,000]."

Breitbart News previously pointed to this decline and explained it correlated with a massive increase in privately owned firearms over the same period of time. For example, Congressional Research Service showed that the number of privately owned firearms increased from 192 million in 1994 to 310 million in 2009. And record background checks under Obama make it easy to see how tens of millions more privately owned guns have found their way into Americans' hands since 2009.

So gun ownership increased for 20 years, but "gun homicides" decreased–except in gun free zones.

WaPo points to a study by Mother Jones that claims that high-profile shootings began increasing in gun-free zones in late 2011/early 2012. The examples Mother Jones provides are the Aurora movie theater, Sandy Hook Elementary, and the D.C. Navy Yard, all of which were gun-free zones.

Other examples of shootings in gun-free zones that could have been cited are Arapahoe High School (December 2013), Fort Hood (April 2014), Emanuel African Methodist Episcopal Church (June 2015), Chattanooga military offices (July 2015), the Lafayette Grand Theatre (July 2015), and Umpqua Community College (October 1).

Barack Obama would prefer the national conversation be focused on gun control rather than the invasion of terrorists into America, directly being imported by the Obama administration..

Just as important is the connection that in every way possible, Obama and those that would attempt to restrict Americans' Second Amendment rights, would leave us defenseless, without guns and large signs highlighting where the easiest targets are.

They might as well start handing out T-shirts with big bullseyes on the front and back.








comments powered by

Disqus