"The Best Mix Of Hard-Hitting REAL News & Cutting-Edge Alternative News On The Web"
April 6, 2016
Exclusive - D.C. Madam Attorney Response To Supreme Court Denial Of Application To Release Escort Service Records Relevant To Presidential Election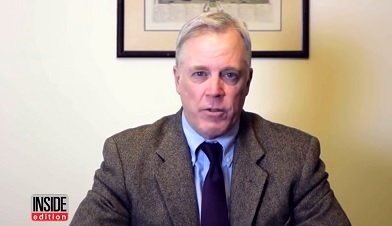 By Susan Duclos And Stefan Stanford - All News PipeLine

Stefan Stanford of All News PipeLine has been in contact with Montgomery Blair Sibley, known as the attorney for the D.C. Madam, Debora Palfrey, and with the news that  Chief Justice John Roberts, the justice assigned to emergency appeals from the Washington, D.C. area, has denied Sibley's application to release records he believes is relevant to the 2016 presidential elections, Sibley has sent ANP a response.

In Sibley's response we find what the next legal move is for Sibley now as he attempts to exhaust all judicial remedies available as well as confirmation that the records recently re-published online, are indeed real, but were part of a previous release from 2007 and are not the records he is seeking to release now.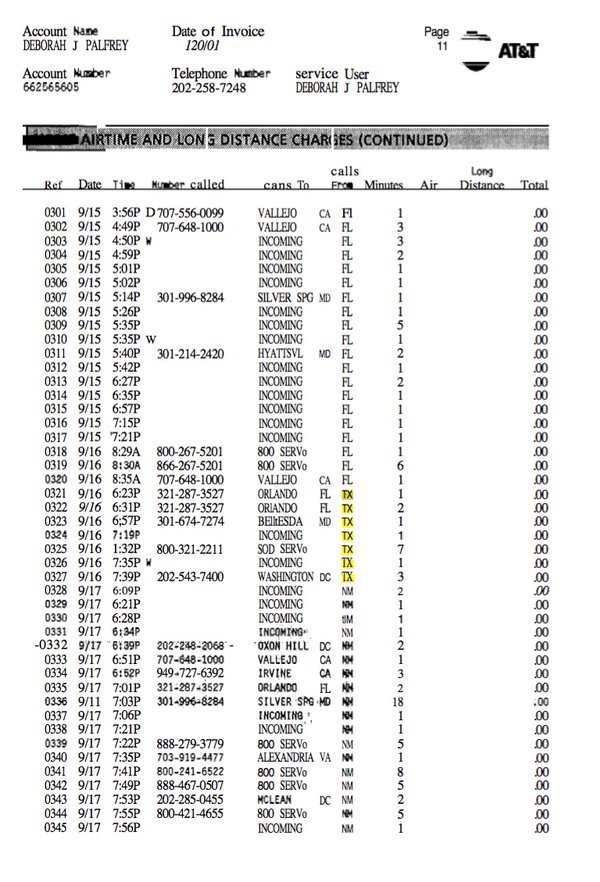 Via email from Montgomery Blair Sibley on April 6, 2016 (republished with permission):



Greetings:As  you asked me to keep you in the loop,.here is the latest on the D.C. Madam's records:Yesterday, Chief Justice Roberts denied my Application to 

remove

 the Restraining Order which prohibits me from releasing the D.C. Madam's Escort Service Records I believe relevant to the Presidential Election.  Pursuant to Supreme Court Rule 22, I am now renewing that Application to Justice Thomas – a procedural second bite at the apple so to speak.  I will wait upon his decision – which in the normal course should come by the middle of next week – 

before

 taking any further action regarding those Records. The Renewed Application can be found on my blog:http://amoprobos.blogspot.com/I am scheduled to appear by telephone on the Alex Jones Show – Jeane Palfrey's favorite radio show– 

this Friday

 at 

1:00 p.m.

 (Central Time).I have reviewed the putative D.C. Madam records released on-line and can state they are 

no

t the Records I seek to release.   Instead, they appear to be those that I released publicly in 2007 and which were organized into a searchable database by the Brandeis Boys.Respectfully, I have sought to answer all your questions, so now I am going to ask you a few of my own: With the Wisconsin Primary now in the books and more Primaries on the horizon:    1.    Will the Press begin to "press" Chief Justice Roberts as to why he 

denied

 my Application in Supreme Court Case No. 15A1016?  Is he a Caesar at the Coliseum turning his thumb up or down as the whim strikes him 

or

 does he have to account-through-legal-analysis for his decision to allow my First Amendment Political Speech to be muzzled by explicitly approving the 

refusal

 of the lower courts in his administrative jurisdiction to allow me to file my Motion to Modify the Restraining Order?  (I trust you know for time sensitive or urgent questions, Reporters can contact the Supreme Court Public Information Office at 202-479-3211, press 1).    2.    When will the Press begin to "press" D.C. Circuit Court Chief Judge Garland as to why his Court has 

refused

 – since March 9, 2016 – to address my Petition which seeks an order directing the District Court Clerk to file my Motion to Modify the Restraining Order.  Notably, in Case No.: 16-3007, I requested Expedited Consideration which the Circuit Court also has 

refused

 to grant or deny creating in effect a judicial pocket veto without explanation and thus denying me the ability to appeal such a decision. (Such an inquiry can be directed to: Tracy Hauser Scarrow, (202-216-7460) Special Assistant to Chief Judge Garland).Needless to say, there will be more to follow.

Montgomery Sibley


Sibley states on his AMO PROBOS blog, "But permit me to make this observation:  On January 19, 2016, I sought to be released from a "gag order" covering First Amendment protected political speech and to date -- seventy eight (78) days later -- I have yet to be allowed to even file that request in the proper court.  Can anyone deny that justice delayed is justice denied in this instance?"

Sibley has been quoted previously as saying "I'm hacking at the roots of tyranny, not its branches," and in a March 28, 2016 article at U.S. News and World Report titled "D.C. Madam's Attorney Says Call Log Bombshell Could Upend 2016 Race,"  Sibley asserted that "Judges "are letting people vote blindly."

More from that report:

In February, he filed a complaint of judicial misconduct against Richard Roberts, chief judge of the U.S. District Court for the District of Columbia, for instructing a clerk not to file his request for a hearing on modifying the restraining order. (Roberts resigned earlier this month on the day a woman filed a lawsuit claiming he sexually assaulted her while she was a 16-year-old witness in a case he prosecuted three decades ago. Roberts said the sex was consensual.)

We at ANP agree with Mr. Sibley that any information relevant to the 2016 presidential elections should be made public before the primary process is complete, no matter what names are on there. We also agree that the "press" should be paying more attention to this potential bombshell and game changer, and that the Supreme Court be forced to explain why they are deliberately preventing the American people from being informed and told the truth.

We are asking readers to use the contact numbers provided by Mr. Sibley in his email as well as the ones below. 

A public email can be sent to Chief Justice John G. Roberts, Jr. here and the Supreme Court contact page is here.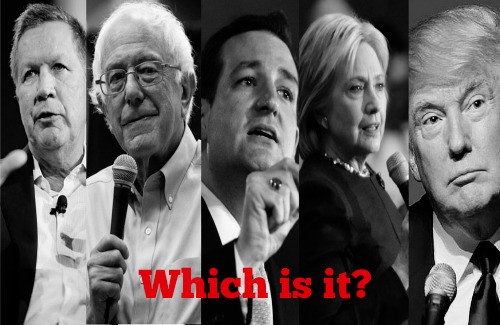 comments powered by

Disqus