"The Best Mix Of Hard-Hitting REAL News & Cutting-Edge Alternative News On The Web"
November 13, 2015
Muslim Rampage In Paris! Live Feed Video - Developing: Massive Deadly Terror Attacks In Paris France Leave Many Dead - Hostage Situation Ongoing


This is a developing story that will be updated.

Update via Matt Drudge at the Drudge Report link to CNN story.
What appears to be coordinated massive attacks in Paris, France have left at least

26

120+ people dead according to this developing story described in the 1st video below from Spiro. The 2nd video is a live feed from SkyTV. The 3rd video below is an update from Russia Today.

There is also an ongoing hostage situation at this moment.

French President Hollande was at the stadium close to where one of the attacks took place.

[UPDATE] - Islamic State claims responsibility for Paris attacks

More pictures below videos.


At least 18 people have been killed and several others wounded after a shooting and several explosions in central Paris on Friday night, according to French media reports.
The Liberation newspaper reports there were at least 26 dead and several injured in the restaurant shooting, which happened in the 10th arrondissement
Police confirmed the shooting at Le Carillon restaurant to The Associated Press but there has been no official confirmation on the number of casualties.



French President Hollande has let the stadium and is holding emergency meeting after the deadly attacks.



[UPDATE- Via Reuters live updates]  

France to decree state of emergency, shut borders - Hollande

French President Francois Hollande said a state of emergency would be declared across France and national borders shut following a spate of attacks in Paris on Friday evening in which he said dozens were killed.

Hollande said in a brief statement on television that a cabinet meeting had been called.

"A state of emergency will be declared," Hollande said. "The second measure will be the closure of national borders," he added.

[UPDATE] Paris in lockdown. "Police have told bars to shut as hunt goes on for killers and curfew is announced. Parisians told to stay at home. (Source - Telegraph) 

ISIS Adherents Celebrate "Paris In Flames" 


[UPDATE] French witness relates 'bloodbath' at packed concert venue:

A French radio reporter who was inside the Bataclan theatre that came under attack Friday gave a harrowing account of the "10 horrific minutes" when black-clothed gunmen wielding AK-47s entered and fired calmly and randomly at hundreds of screaming concertgoers.

"It was a bloodbath," Julien Pierce, a reporter for France's Europe 1 radio station, told CNN."People yelled, screamed and everybody lying on the floor, and it lasted for 10 minutes, 10 minutes, 10 horrific minutes where everybody was on the floor covering their head(s)."

"We heard so many gunshots and the terrorists were very calm, very determined and they reloaded three or four times their weapons and they didn't shout anything. They didn't say anything.

"Pierce recounted seeing 20 to 25 bodies on the floor and others very badly injured.

Police sources later said at least 100 people were killed at the attack on the concert venue.Another witness said gunmen shouting "Allahu akbar" (God is greatest) fired into the terrified crowd who had gathered to watch a concert by the American rock band Eagles of Death Metal at the Bataclan theatre in eastern Paris on Friday night.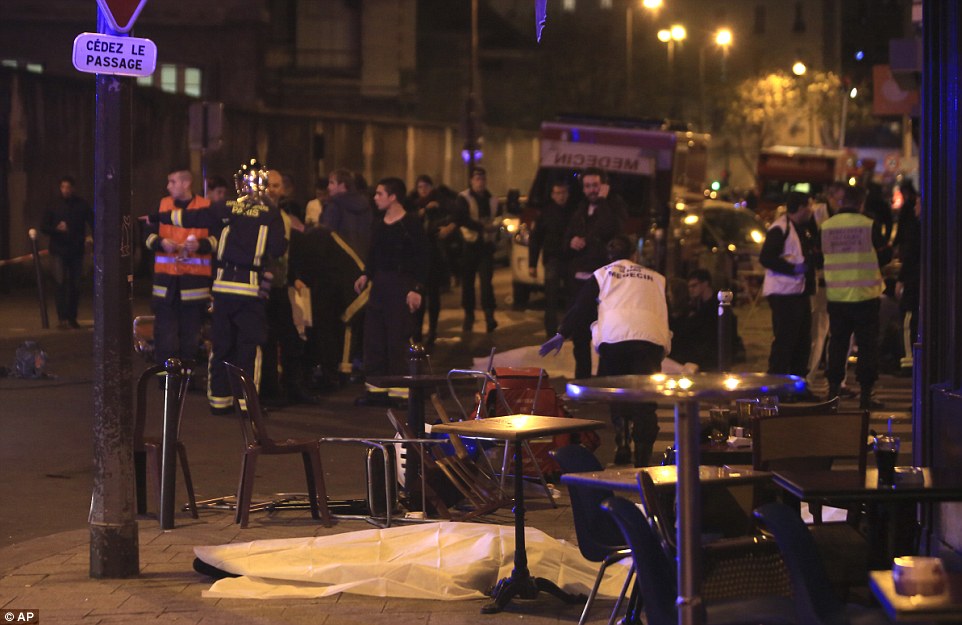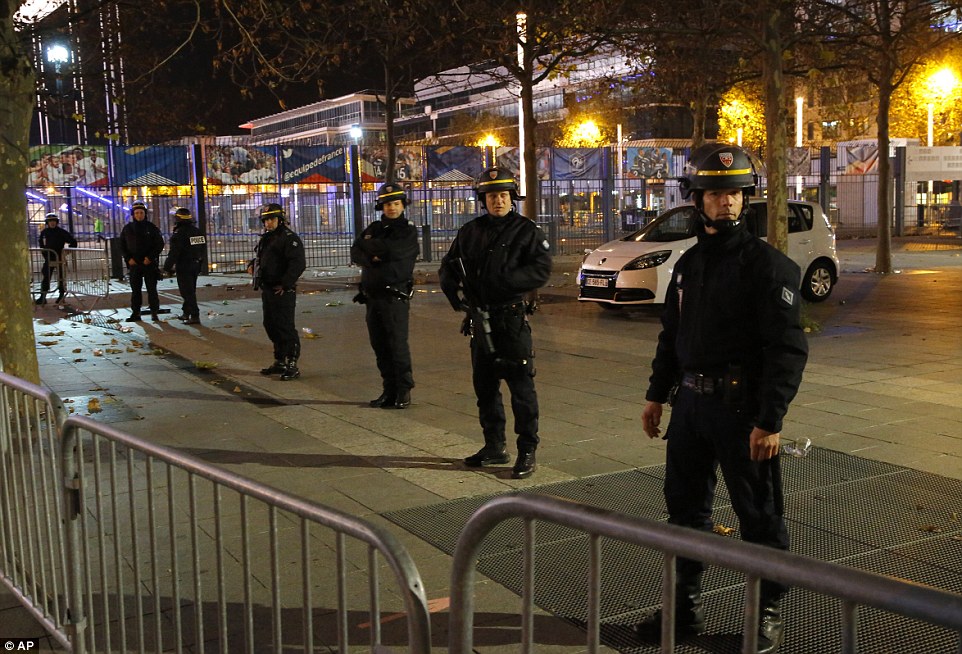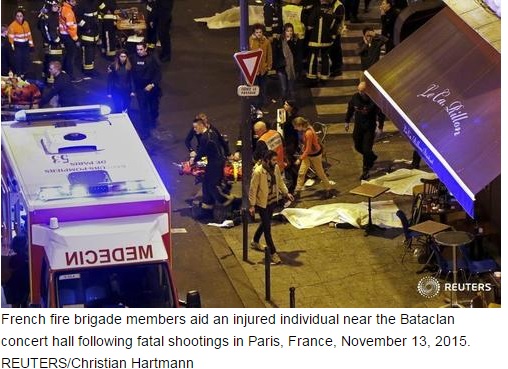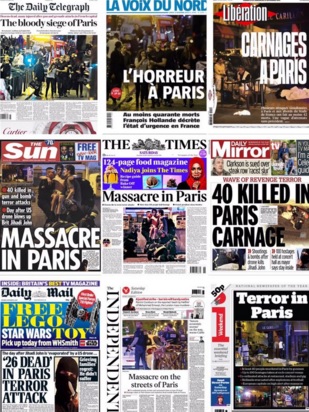 comments powered by

Disqus