"The Best Mix Of Hard-Hitting REAL News & Cutting-Edge Alternative News On The Web"
October 17, 2015

Scientists Warn 'Godzilla's Coming!' - Millions Potentially Endangered By Coming Monster! 
Prepare! Deadly Rains Targeting Coast Loom!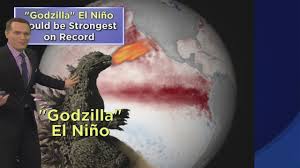 By Deborah Dupre - All News Pipeline
"Storms will reign," LA Times reported on October 15 after the National Weather Service issued a warning that El Niño is getting stronger, raising odds of more deadly heavy rains and mudslides. (http://www.latimes.com/local/lanow/la-me-ln-el-nino-forecast-20151015-story.html) Hours later Thursday, flash floods in California sent water and mud flowing into roads Thursday, triggering mudslides that buried cars and forcing closure of a portion of Interstate 5 in the Tehachapi Mountains, a highway known locally as "the grapevine." California Highway Patrol said Friday night that I-5 had reopened after a cleanup. 

First responders scrambled to rescue motorists stranded on roadways as flash floods and large hail pounded areas north of Los Angeles, Southern California authorities began digging out Friday. That storm is a clarion call to Californians and Northern Baja California Sur, Mexico residents.
While lower-profile weather forecasters had already issued the warning weeks ago, the National Weather Service stated for the first time on Thursday that it, too, expects El Niño to bring storms along with their wetter-than-average rains to virtually all of California. The statement followed a series of deadly environmental events across the globe that claimed hundreds of lives and millions of dollars worth of destruction, as though few knew and were prepared.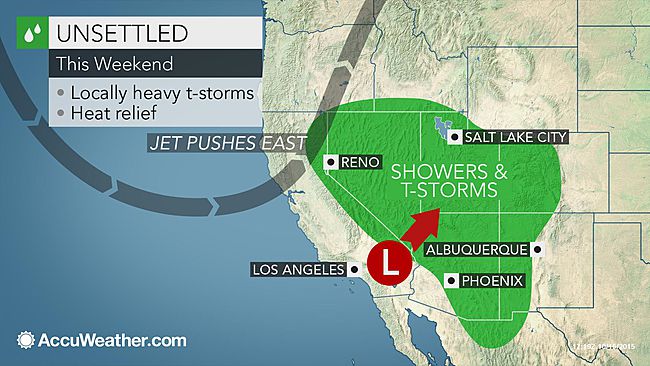 El Niño is expected to send more big storms throughout Southern California and as far north as San Francisco Bay Area. The forecast includes mountainous feeding California's most important reservoirs, that then feed water into much of the entire state – and that means mudslides.
Being a season of unusual disastrous weather-related events, west coasters are urged to take note and prepare.
A "number of significant storms" will bring heavy rains. 

"What that brings will be floods and mudslides," said Mike Halpert, deputy director of the National Weather Service's Climate Prediction Center, basing his prediction on patterns from former El Ninos. "We're more confident we're going to be seeing El Niño through this winter
As much as many Americans don't want to hear the words, Global Warming," the Pacific Ocean's 6 degrees F. above normal water is spurring more hurricanes and earlier ones than ever recorded. The worst might be yet to come, however, especially if warnings are not or cannot be heeded, as tragically occurred last month in Guatemala, the French Riviera and South Carolina.
"A powerful El Niño can move the jet stream that funnels wet winter storms over jungles of southern Mexico and Central America north, dousing California and the southern United States with dramatic, punishing and potentially deadly winter rain," LA Times reports.
Halpert said the upcoming El Niño's power probably can be comparable to 1982-83 and the 1997-98 El Niños, that brought dramatic weather changes worldwide and extensive damage and flooding throughout Mexico's north coastal area and California.
In early 1983, El Niño was so powerful, storms "decimated piers all along the coast; a mid-section of the landmark Seal Beach Pier collapsed; and the tip of Santa Monica's historic pier washed into the sea, according to the LA Times.  One storm at the end of January 1983 damaged 1,000 homes between Santa Barbara and the Mexican border, with heavy surf worsened by unusually high tides pounding oceanfront neighborhoods.
"I knew it was all over when I saw the hot tub sail into the ocean," a Malibu resident told The Times then. LA police said Sepulveda Boulevard at the top of Sepulveda Pass turned into a "sea of mud."
Residents in communities areas where emergency preparation informational meetings have not been held, following the lead of cities such as Santa Cruz could prove life-saving. Santa Cruz residents have been told to collect sandbags and to clear drainage areas on their properties - now. The city Public Works spokeswoman Janice Bisgaard published several web pages and downloadable brochures about how residents can prepare for big storms, power outages and floods. It includes information from what to put in an emergency kit to preparing a communication plan with family and friends.



comments powered by

Disqus