"The Best Mix Of Hard-Hitting REAL News & Cutting-Edge Alternative News On The Web"
March 25, 2016
Did The National Enquirer Just Kill The Cruz Presidential Campaign?  Rubio Supporters Behind Original Leak - Cruz Sex Scandal Goes Viral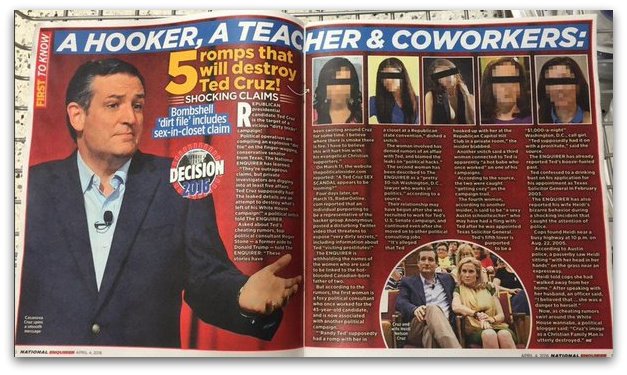 By Susan Duclos - All News PipeLine

Flashback - In 2008 when the National Enquirer finally proved their allegations against John Edwards, producing photos to prove their assertions about his affair, eventually resulting in John Edwards publicly admitting to it, many political writers finally had to pay attention to a story we had turned away from because the source was the National Enquirer, a tabloid. 

Present Day - The National Enquirer once again has social media going nuts and the internet buzzing about another presidential candidate, a Republican this time with claims that Ted Cruz has five secret mistresses and despite the National Enquirers success with Edwards, Gary Hart and Jesse Jackson scandals, we still feel their "assertions" and allegations should be taken with a grain of salt, which is why this article almost wasn't written even though it has been roaring across the Internet like a freight train.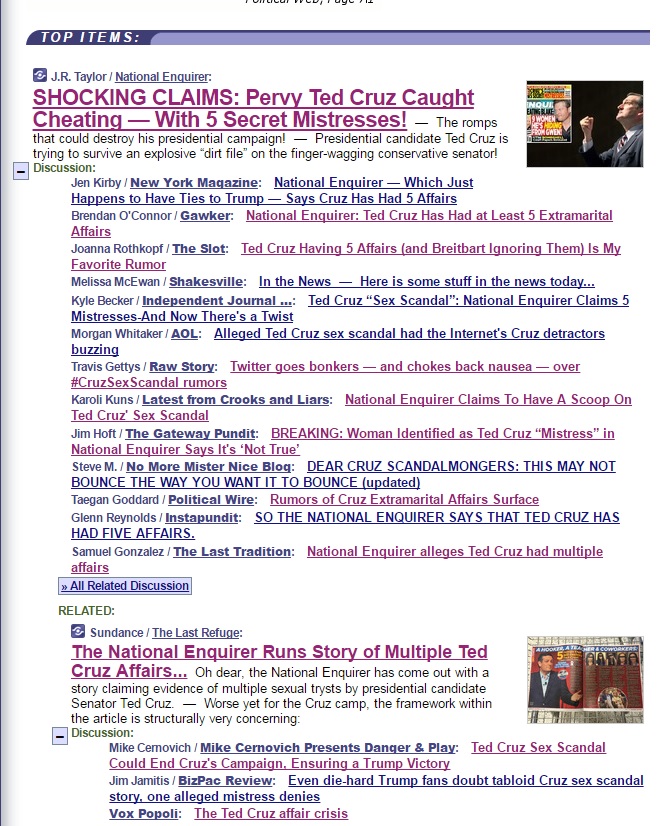 What tipped the scales  is that two other reporters from two different outlets are 1) insinuating that  he had this story and was prevented from publishing it, and 2) Confirming the accuracy of at least two of the women named.

One is Breitbart reporter Allum Bokhari, who on February 2, 2016 claimed "When my next article is released, Iowans will know the real truth about @SenTedCruz," then followed up that same day with "Some people think #MicrosoftRubioFraud is the big scandal from last night. Wait until they hear the bombshell about Ted Cruz."







Two days later, the story still hadn't been released and Bokhari was claiming his hands were "tied," which many seem to think implied that Breitbart higher-ups weren't allowing him to publish his Cruz Scandal piece."






Six minutes later in response to being asked if "THE article" was coming, he responded with "can't come out for a few days. My hands are tied, and not in the fun way. :("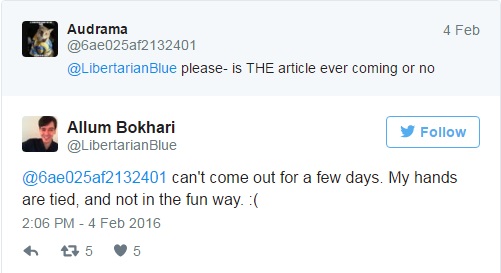 Then, after the National Enquirer published their shocking claims, Bokhari tweeted "I hate getting scooped."

The other reporter is a columnist for Washington Times, Drew Johnson, who tweets "COMING CLEAN: From what I know, at least 2 of the women named as Cruz mistresses by the National Enquirer are accurate #TRUMP #CRUZ #TCOT."

Another point of interest is that Marco Rubio supporters created a trending hashtag before Rubio suspended his presidential campaign after losing his home state of Florida. The hashtag was #The Thing, which was apparently related to some bombshell sex scandal about Ted Cruz, where on March 11, 2016 Twitter user Sean Agnew wrote "@megynkelly Make sure you ask Katrina about #TheThing this evening." Another user named @WriteInRubio posted the images shown below, with Melissa Salas Blair responding with "@corrcomm Yeah, "total mystery" ;-) What could we all be missing... Hmm #TheThing," with the following pictures: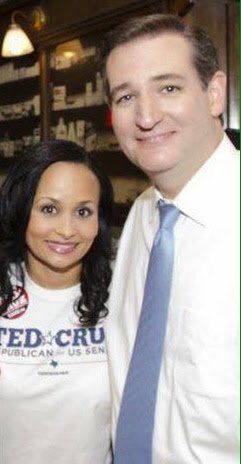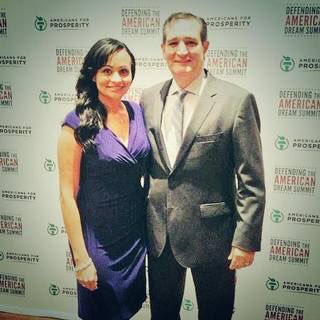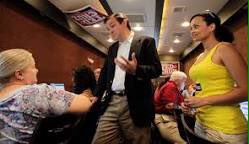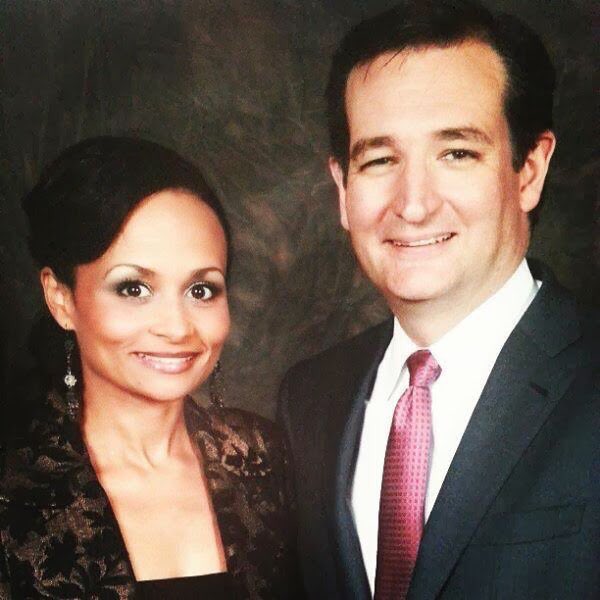 The reason that is extremely interesting is because the woman Rubio supporters were indicating on March 11, before Rubio dropped out, is allegedly involved in the Cruz sex scandal, named Katrina Pierson, who is a former Cruz supporter and current spokesperson for Donald Trump AND one of the women identified from the National Enquirer story as one of Ted's five mistresses.




Both Pierson and Cruz are denying the National Enquirer allegations.

Questions: Was this sex scandal #The Thing that had Rubio supporters so excited back in early March and why, after Rubio dropped out did they suddenly become very unexcited about  #The Thing?

In the meantime, while anti-Trump forces and Ted Cruz himself are accusing Donald Trump of laying this on the National Enquirer, it is very noteworthy that #The Thing was created by Rubio supporters.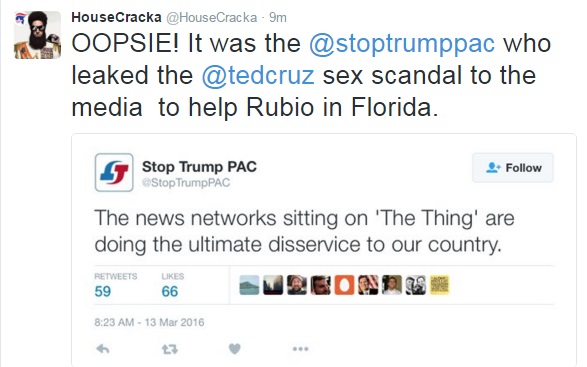 The Stop Trump PAC were Rubio supporters that wanted news networks to stop sitting on #The Thing.... until their candidate dropped out, then they didn't really care anymore about media doing a "disservice" to the country. I guess sitting on a story that could potentially force a candidate to drop out of a presidential race, ruin his political career and possibly his marriage, is only a disservice in the eyes of the StopTrump PAC if their candidate can benefit from it.

UPDATE

: 

Ted Cruz 'Affair' Rumors Peddled by Marco Rubio's Allies

 - Daily Beast



One last twist in a scandal that reads like a bad movie script, comes via Danger & Play, who points out the following:



The unexplained manner in which Carly Fiorina got her hands on half a million dollars of another candidate's money this summer has now graduated from being an internet curiosity to becoming a legal matter, as the Federal Election Commission has begun an inquiry into where the money really came from and why. It's the latest scandal to surface in the Fiorina camp after her rise in the polls began this month, and this one may go beyond a mere problem of perception.



Why would Cruz donate money to another candidate? One of Cruz's alleged mistresses is Sarah Isgur Flores. She was a manager of Fiorina's campaign!



BOTTOM LINE

While the National Enquirer is a tabloid and "news" from that source should be taken with a grain of salt and be thoroughly researched by readers before determining whether they believe it or not, as they should do with all news..... the corroboration by the Washington Times reporter on two of the alleged Cruz mistresses, along with the Breitbart reporters previous assurance of a major Cruz scandal, in conjunction with the fact that Rubio supporters thought they knew something about a Cruz sex scandal well before the National Enquirer published their story.... indicates that this is definitely something worth researching and digging further into in order to either debunk or confirm them.

As of the time of writing this the hashtag #CruzSexScandal is trending as it has been all day with over 489 thousands tweets.







On March 14, Alex Jones spoke to political insider Roger Stone and headlined the video clip with "Ted Cruz Sex Scandal Looms."













comments powered by

Disqus