Please Visit Whatfinger News - Conservative Frontpage founded by veterans.
"The Best Mix Of Hard-Hitting REAL News & Cutting-Edge Alternative News On The Web"
 Facebook Censors Patriot Song While SJW's Want To 'Crash' Your 4th Of July BBQs: Independence Day 2018: Happy Birthday America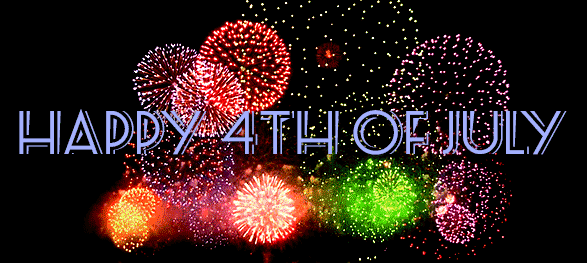 By All News PipeLine

Happy Independence Day - 4th of July, PipeLiners. Open thread.

For any Social Justice Warriors or college aged students reading this, since the educational system seems more inclined to "teach" social issues while ignoring history, a quick explanation of why we celebrate our Independence Day on the 4th of July.


The Fourth of July – also known as Independence Day or July 4th – has been a federal holiday in the United States since 1941, but the tradition of Independence Day celebrations goes back to the 18th century and the American Revolution. On July 2nd, 1776, the Continental Congress voted in favor of independence, and two days later delegates from the 13 colonies adopted the Declaration of Independence, a historic document drafted by Thomas Jefferson. From 1776 to the present day, July 4th has been celebrated as the birth of American independence, with festivities ranging from fireworks, parades and concerts to more casual family gatherings and barbecues.

That is why we celebrate. See more at History.com.

For everyone else, have a happy fourth of July, a wonderful Independence Day. 

Below is a patriotic song called "I Stand For The Flag," by the Wes Cook Band, which has been censored by Facebook for being "political," despite the fact that the lyrics encourages unity and love.


Facebook was slammed by the Wes Cook band Tuesday after it prevented the country group from using the social network's paid tools to promote its song "I Stand for the Flag."

The Nashville-based group released a video for "I Stand for the Flag" on Facebook Monday morning. They planned to promote the video using the paid promotion tools that the social network provides. The request was initially approved and then rejected by Facebook, which cited the video's "political content," according to the band.

While Facebook claims the decision was overturned, the fact that it was initially censored, shows Facebook has continued their practices of censoring anything they even think might be considered conservative in nature.



A quick note to social justice warriors like those in North Carolina, who have decided to boycott the 4th of July.... that is your choice, feel free to do so.

The suggestion to followers to start "crashing" other peoples cookouts and celebrations to ruin them... bad, BAD idea. In order to do so, you would have to tresspass on the properties of people that are celebrating a very patriotic holiday and I doubt you will like the results of such actions.


Scott was echoed in Raleigh at a meeting of social justice advocates by community activist Diana Powell, who opined, "This is something that everybody can participate in." Before the meeting, Powell stated on Facebook Live, "We want to know what your address is — because we're gonna be crashing cookouts that day."

Exit Question: What is it about liberal social justice warriors that makes them so determined to make everyone else as miserable as they are?


HAPPY FOURTH OF JULY EVERYONE!! 



NOTE TO READERS
: 
ANP Needs Your Help

. With digital media revenue spiraling downward, especially hitting those in Independent Media, it has become apparent that traditional advertising simply isn't going to fully cover the costs and expenses for many smaller independent websites.


Any extra readers may be able to spare for donations will help keep ANP up and running and is greatly appreciated.
One time donations or monthly, via Paypal or Credit Card:

Or  https://www.paypal.me/AllNewsPipeLine
Donate monthly from $1 up by becoming an ANP Patron.




comments powered by

Disqus