"The Best Mix Of Hard-Hitting REAL News & Cutting-Edge Alternative News On The Web"
March 14, 2016
Was Black Lives Matter Responsible For 'Suicide By Cop' Turned Into Tragedy After Maryland Police Station Ambushed And Officer Killed?  Suspects Were Recording Incident In Order To Make A Political Statement - Black Harvard Students Advocate White Genocide



RIP Officer Jacai Colson

By Stefan Stanford - All News Pipeline - Live Free Or Die
A very sad story coming out of the city of Landover in Prince Georges County, Maryland as a police station was ambushed  by a gunman has left one PG County officer dead. Maryland Governor Larry Hogan order flags lowered to half-staff in the state today after another horrific act of evil claimed the life of Officer Jacai Colson, 28, a four-year member of the department and as we've recently found out, the shooter was attempting 'suicide by cop' with his brothers video recording the entire sickening incident.  

Having grown up in Prince Georges County Maryland and having a friend who I grew up with still on the PG County police staff, this cowardly shooting hits very close to home and sadly, rumors have come out that this may have something to do with disgruntled members of 'Black Lives Matter' though the shooters ties to the group have not been confirmed. What has been confirmed is that one of the brothers filmed the shooting on his cell phone and was attempting to document a 'suicide by police' of his own brother and by recording it, attempting to make a 'political statement'. We've also recently learned that the death of Officer Colson may have been due to friendly fire.  

UPDATE! A photograph of the brothers has just been released as seen below. From Blurbrain.: 

Here are the three troglodyte brothers who planned the attack. No human DNA is likely to be found on the suspects. No word if Obama will find some way to exploit this incident to push for gun control although it's almost certain that he won't condemn the actions of the hominid trio, because black lives matter. Cops and white folks however, not so much.

As we see in the final video below, that 'not so much' is now being debated at Harvard where black students argue for 'white genocide'. Why are black students at one of Americas top colleges advocating white genocide? More below.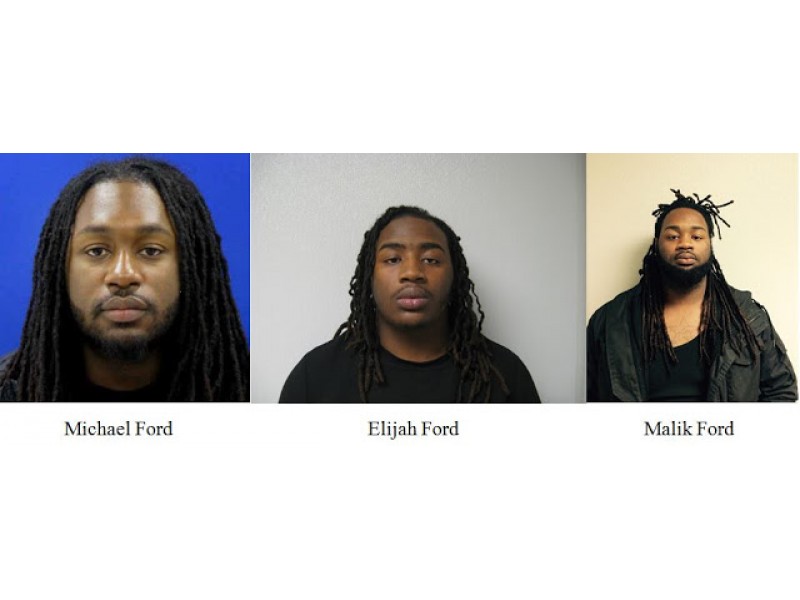 Three people have now been arrested in the shooting including brothers Michael and Malik Ford, ages 23 and 24, and a younge brother by the name of Elijah Ford. Photos above released by Prince Georges County Police Twitter.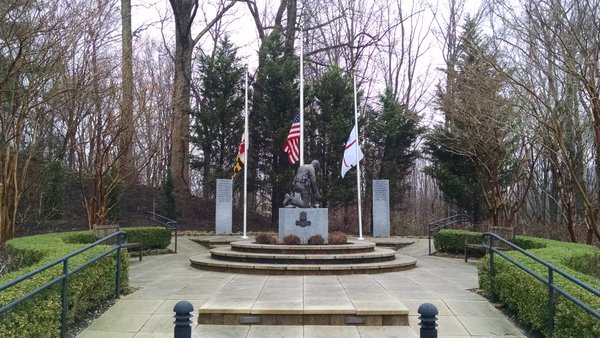 According to a Washington Post interview with the aunt of the Ford brothers, Erica Thomas of Washington DC, she just wanted to know where her nephews were at. She strangely mentioned that 'all lives matter' when asked about a possible motive for the shooting, she stated.: 
"What we wanna know is why did all of this happen? What caused this? That's what we wanna know."
Thomas received word from family members Sunday afternoon that her nephew may have been shot by officers after he opened fire. "I apologize if that's the case, but all lives matter. Where is my nephew?"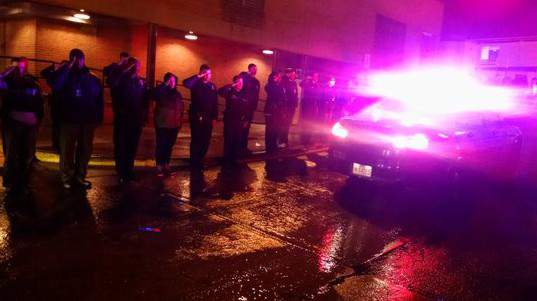 With many on the political left and the mainstream media continually pushing anti-police rhetoric that has likely contributed directly to the anti-police atmosphere in America now, we have 22 officers dead in 2016 and our own public servants feeling like they are being hunted down. Despicable violence against our own public servants will not solve any 'injustice problems' that BLM or others feel they might face and in fact, all of these 'protests' are clearly helping to destabilize our nation as a whole rather than providing relief. 

Said Chief Henry Stawinski: 'Our officers were going about their business and were attacked,'
'Those officers did not shrink. They bravely advanced and engaged this individual who was threatening not just the police officers and the police facility that he was opening fire upon but numerous members of the community in the area.'
Told witness, Lascelles Grant via the Washington Post after observing a gunman dressed in black firing off a handgun: 'He fired one shot, and then he started pacing back and forth, then fired another shot,'
'Who would shoot a police station on Sunday evening? This is insane.'
With proof now that the brothers were attempting to film a 'suicide by cop' that failed, we see absolutely proof that this shooting was done for a political motive that went horribly wrong. 

Several recent videos on this sad story out of Maryland below. In the final video, black students at Harvard advocate white genocide. Is this what America has come to? Who should we blame? We'll close with some thoughts that New Jersey Governor Chris Christie shared about Black Lives Matter.:

"It's politicians like Barack Obama, Hillary Clinton, and [New York Mayor] Bill de Blasio who coddle those who are causing…problems," Christie said in October. "That is making our law enforcement officers feel less safe in this country and it's causing crime to increase."
As for Black Lives Matter activists, Christie was very clear. "I want the Black Lives Matter people to understand: Don't call me for a meeting," he vowed in November. "You're not getting one."
"I think all lives matter," Christie said. "Let me tell you this: When a movement like that calls for the murder of police officers...no President of the United States should dignify a group like that by saying anything positive about them, and no candidate for president, like Hillary Clinton, should give them any credibility by meeting with them, as she's done."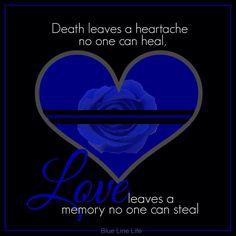 comments powered by

Disqus