"The Best Mix Of Hard-Hitting REAL News & Cutting-Edge Alternative News On The Web"
March 30, 2016
Michelle Fields - The Hit Woman Behind The Attack On Donald Trump - Attention Seeker Or Paid Operative?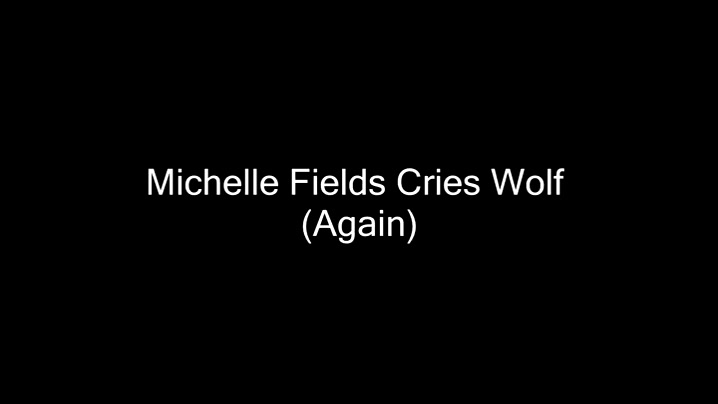 By Susan Duclos - All News PipeLine

Two days after Donald Trump's press conference at the Trump National Golf Club in Jupiter, Florida, Former anti-Trump Breitbart reporter Michelle Fields took to the pages of Breitbart in an article titled "In Her Own Words," where she described her "story" about what had happened when she was persistently trying to question Donald Trump and she was nudged aside so he could exit the location, and she stated at the very top of that article "I never sought to be part of the story," and ended with "I hope this article answers those questions and I can get back to reporting the news, not being a part of it."

Ms.Fields' own words caught on audio that night, plus her own subsequent actions immediately following her article, shows she not only did seek to become "part of" the story but actively set herself up as a political hit woman behind the recent attacks against the Donald Trump campaign.

According to Ms. Fields, Donald Trump's campaign manager Corey Lewandowski grabbed her, nearly threw her to the ground and bruised her arm, and then she filed formal assault charges against him and he is being charged with simply battery, to which Greta Van Susteren and a police detective explain in the video over at Gateway Pundit, there is no way he will be found guilty of it. With the Secret Service now stating that Ms. Fields first made unwanted physical contact with Trump, and was warned by agents to stop... before the incident in question, a bigger picture emerges.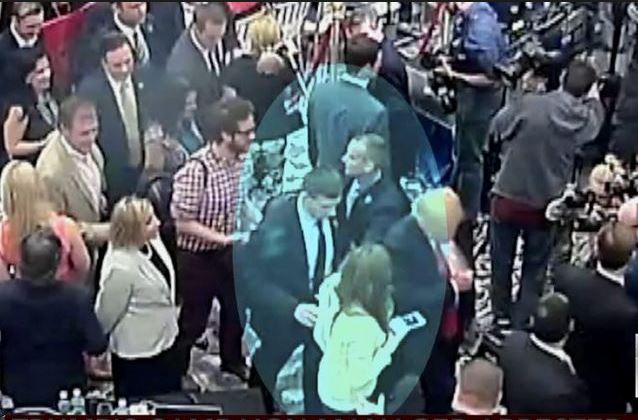 Tonight former homicide detective Ted Williams and former prosecutor Katie Phang joined Greta to discuss the case.



Greta and her guests all agreed there is no way they can win this case in court and the only reason Corey was charged was because he is associated with Donald Trump. Greta said:




Proof that Ms. Fields was lying through her teeth in her essay "Michelle Fields: In Her Own Words," comes from a partial transcript of an audio taken the night of the event, then later the audio itself after 50 seconds had been clipped from it, where Fields and another reporter discussed the "incident" then she gave him permission to write about in the Washington Post.  That Wapo reporter has now been accused of destroying evidence of setting up this elaborate hoax as a political hit against the Trump campaign.

That was two days before Ms. Fields claimed she "never sought to be part of the story." Immediately after that claim, Ms. Fields went on a variety of shows, including Megyn Kelly, ABC News and others, where she claimed this incident was as bad as her father's death and that she was violated," clear evidence that she was seeking to become part of the story, contrary to her assertions in her own article.




There is no doubt in my mind after listening to the audio of the "discussion" between Fields and Ben Terris, the Wapo reporter, and the subsequent actions of Ms. Fields after the "incident," that Ms. Fields not only sought to become the story and had every intention of staying part of the story. 

The only question in my mind is whether Ms. Fields is simply an attention seeker or if she is actually a paid operative, a hired hitwoman, and whether she is receiving any form of financial compensation from anti-Trump forces?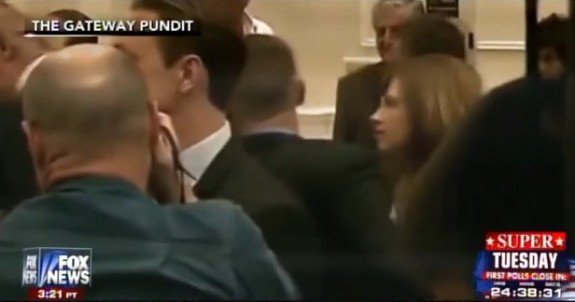 comments powered by

Disqus