"The Best Mix Of Hard-Hitting REAL News & Cutting-Edge Alternative News On The Web"
Have These Retailers Been 'Naughty Or Nice' This Year?  Liberal War On Christianity Continues As Pushback Bears Fruit Against Those Attacking Christians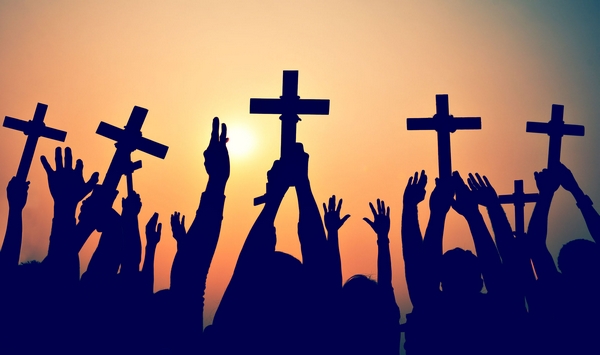 By Susan Duclos - All News PipeLine


Christmas is a sacred religious holiday celebrating the birth of Jesus Christ, and was declared a federal holiday in the United States on June 26, 1870. While I happen to agree with a statement I saw last year over on Steve Quayle's website as an SQ note, "Merry Every Day is Christmas, for those that have accepted Jesus into their hearts," the date it is celebrated worldwide is December 25th.

For years, in what has been dubbed the "war on Christmas," retailers, schools authorities, states, and other entities have increasingly bowed down to anti-Christian attacks by moving away from Christmas references, changing their wording for events to "holiday," censoring Christmas terminology such as telling employees to wish customers "Happy Holidays" rather than "Merry Christmas." Others specifically banned Christmas decorations in a company memo, yet denied it after backlash hit them.

The examples over the past two decades are never-ending, but suffice it to say, this is not just a "war on Christmas," but rather part of the general "war on Christianity" that we have been witnessing, in a number of ways.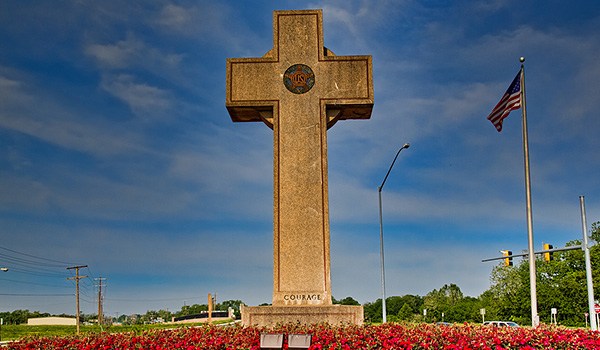 (The Bladensburg Peace Cross in Bladensburg, Md.)


WAR ON CHRISTIANITY CONTINUES

The reason I say this war on Christmas is just part of the larger war on Christians can be seen in how other Christian holidays are also under attack, such as Easter (which should be called Resurrection Day), where in 2013 schools literally removed mention of "Easter" making it policy to just use the word "eggs" during the "Easter Egg" hunt, nor are they allowed in one Alabama Elementary school to call the "bunny" an "Easter bunny."

Related: Fla. school's ban on Easter egg hunt invitations lifted


Another example: It was recently reported that the U.S. Supreme Court has recently agreed to hear a case to decide the constitutionality of a 40-foot "Peace Cross" war memorial in Bladensburg, Md, that has stood for over a decade. The case stemmed from a 2014 lawsuit and campaign by the American Humanist Association to eradicate this memorial honoring our World War I veterans, as reported by the Washington Examiner, and others. In 2017, The United States Court of Appeals for the Fourth Circuit declared that maintaining the memorial was unconstitutional.

More from WE:


Nearly one thousand miles away, the American Humanist Foundation has brought a very similar suit against a World War II-era cross erected in Bayview Park in Pensacola City, Fla. Unfortunately for the Bayview Park Cross, the writing (or at least judicial precedent) was on the wall before that case even began. Earlier this month, the Eleventh Circuit Court of Appeals ruled in a three-judge panel that the 77-year-old cross must come down. Though they may have believed the Constitution actually didn't require such a ruling, the judges explained that unless the nation's highest court, which governs the interpretation of federal constitutional law, reversed either the panel's decision or older Eleventh Circuit precedent, they were constrained to arrive at this outcome. "Accordingly," the judges wrote, "our hands are tied."

Erected years ago by a civic group to celebrate Easter, the Bayview Park Cross has since taken on a significance in the community that extends well beyond its religious origins. Despite being only one of 170 monuments strewn across parks in Pensacola, Fla, it is the only one offensive enough to inspire a lawsuit. The four individuals who initiated the lawsuit said they felt "offended," "affronted," and "excluded" by the cross. (One of the judges deciding this case quipped that it apparently didn't stop the plaintiffs from going on "regular bike rides," and that one plaintiff had used the cross in "some kind of satanic ritual").

The Eleventh Circuit ruling is notable for the overt reluctance expressed by the judges deciding the case. Two judges wrote separately and comprehensively explained why the interpretations by which they were bound were in fact misinterpretations of the Founding Fathers' intent as expressed 231 years ago. Existing Supreme Court precedent in this area of the law is, as one judge explained, "a hot mess."

Now the Supreme Court will settle this issue once and for all.

During the Obama presidency, Christians had to sue the U.S. government just to be allowed to practice their faith, see Burwell v. Hobby Lobby Stores, Inc. and Zubik v. Burwell. In both cases the SC ruled against the U.S. government.

In an excellent piece from 2016, titled "Democrats are treating people of faith like criminals," the writer Jeff Hunt, details other examples of this war on Christianity:


In the recent 2016 Democratic Party Platform, religious freedom is qualified. You can only practice religious freedom as long as it doesn't interfere with "gay rights" or "abortion rights." The party platform also seeks, for the first time ever, to force taxpayers to fund abortions, even if it violates their conscience. Bow down to government first, your religion second.

Democrats have also sought to strip public funding from Christian colleges, making it harder for poor and minority students to attend. They have created "hate lists" of Christian and Catholic schools. They have threatened to deny Christian schools their tax exempt status and their accreditation. They are also seeking to remove all Christian and Catholic colleges from the NCAA.

Democrats have censored pastors' sermons, fired public officials because of what they wrote in a Bible study, and punished bakers, florists, and wedding photographers with massive fines simply for wanting to practice their faith in their businesses.

In 2018, the war on Christianity and those that practice their faith continues, as we see attacks from the liberal media on Chick-fil-A, calling the opening of a few restaurants in New York  "Pervasive Christian traditionalism," and a "Creepy infiltration of New York City."

Things have gotten so bad that liberals will attack other liberals for daring to acknowledge they eat at Chick-fil-A, as the very liberal Twitter CEO Jack Dorsey found out the hard way after tweeting about getting a "boost" from Chick-fil-A. Dorsey of course bowed to his liberal overlords and apologized for his insensitivity, for tweeting that during "Pride Month."

To understand the hatred and vitriol coming from liberals against Chick-fil-A, all one has to do is read the companies Corporate Purpose, found on their Who We Are page, which states "To glorify God by being a faithful steward of all that is entrusted to us and to have a positive influence on all who come into contact with Chick-fil-A."

In late October 2018, Steve Quayle linked to a piece about how the Robious Middle School in Chesterfield County, Virginia, has excluded Jesus from their songs for their Christmas concert, which is now called a "Winter" concert, claiming they wanted to be "more sensitive to the school's diverse population."

One parent, David Allen, highlighted the contradiction between that statement and the actions they are taking, as he states "I'm trying to rationalize how you can encourage diversity and yet be exclusionary in one specific area."

Steve's SQ note on that link was "SQ;THESE,'TRAITOROUS COWARD- ACCOMPLICES', TO THE ATTACK ON JESUS ARE DISGUSTING AND OBVIOUSLY APPEASING ISLAM!."

Related: The Democratic Party's War on Christianity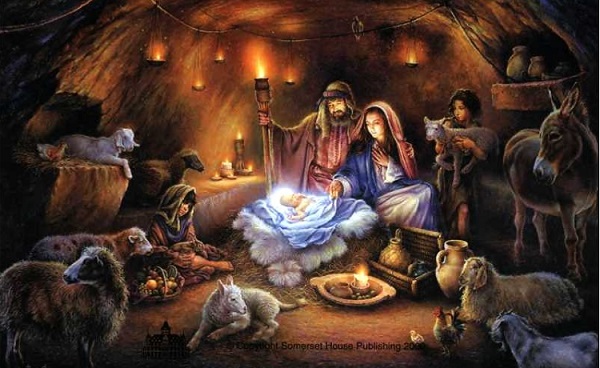 PUSHBACK AGAINST THE WAR ON CHRISTIANS BEARS FRUIT

One again, there are many more examples, too many to detail here, but there are also a number of reports showing that the pushback by Americans sick of this war against Christianity, is starting to see results.

Reports in early November show that a jury in North Idaho has just awarded a Hayden couple $75,000 from a Home Owners Association, in a suit that was dubbed the "war on Christmas" lawsuit." The court ruled the HOA "engaged in religious discrimination," against the couple by trying to block a Christmas program from being held in their neighborhood. 


In their decision, the jury found the homeowners association discriminated against the Morrises during and after the purchase of their home in the 13000 block of Ferndale Drive. It also found that a letter sent by the HOA in 2014 that said the Christmas program would violate the HOA's covenants, conditions and restrictions showed a "preference that a non-religious individual" should purchase the home.

The jury awarded the couple $60,000 in compensatory damages and $15,000 in punitive damages. An attorney for the defense did not immediately return calls Monday seeking comment on whether there was a plan to appeal.

The origins of the lawsuit, which made national headlines on Fox News in 2015 after Jeremy Morris contacted the station and several other media outlets, began in 2014 when the HOA board of directors drafted the letter to the Morrises saying if they wanted to move to the neighborhood, they'd have to scrap a plan to hold a five-day Christmas extravaganza on their property – an event that regularly drew thousands of people and featured elaborate Christmas lights, decorations and live music.

Another news item that fell through the cracks during the midterm elections, was a specific ballot measure which gave Alabama voters a chance to vote on an amendment to the state's 1901 Constitution authorizing public displays of the Ten Commandments.


"The people we were hearing from are super excited to have this opportunity to go down in history as the first state to acknowledged that we want God, that is the Christian God, in their Constitution," said Dean Young, the chief advocate for the amendment and the campaign strategist last year for Republican U.S. Senate candidate Roy Moore. "This is the first time in the history of the country that a state has taken such a stand in acknowledging the God of the Old and New Testament."

As the votes continue to come in tonight in Alabama, no measure nor state candidate is winning by a wider margin than the Ten Commandments, as more than 7 out of 10 voters backed the measure.

Alabama also passed Amendment 2, which will add language to the Alabama constitution that recognizes the rights of unborn children.


Another example of how shining the sunlight on retailers that were censoring Christmas, for lack of a better term, has born fruit, is that a number of large stores and entities that were once on the Liberty Counsel's "Naughty" list, have been moved to their "Nice" list.

The Naught and Nice lists from Liberty Counsel details which companies recognize and celebrate Christmas, and which silence and censor Christmas.

Via their Press Release:


For the last 15 years, Liberty Counsel has been tracking retailers and how they are increasingly acknowledging Christmas again. Years ago, Walmart had banned its employees from even responding with the phrase "Merry Christmas." Now the company has moved to the "Nice List," completely embracing the Christmas season. Fortunately, many other companies have followed suit.

Belk, JCPenney, Walmart, Staples and Kohl's are examples of stores on the "Nice List" for acknowledging Christmas and offering Christmas gifting options. Barnes and Noble, Dick's Sporting Goods Gap, and TJ Maxx are on the "Naughty List" for censoring Christmas and offering nothing more than generic "holiday" decorations and gifts.

This list is why I decided to write this article now rather than wait until Christmas was closer, because as people prepare for Thanksgiving, some are already doing a little bit of early Christmas shopping, so with this list, those that wish to support businesses that are embracing the spirit of Christmas, and the celebration of the birth of Jesus, and avoid those that are still trying to take Christ out of Christmas, now have a resource by Liberty Counsel who has spent 15 years tracking retailers and documenting whether they acknowledge Christmas or not.

List embedded below:



Naughty or Nice List.2018  on Scribd





 ANP NEEDS YOUR HELP. With digital media revenue spiraling downward, especially hitting those in Independent Media, it has become apparent that traditional advertising simply isn't going to fully cover the costs and expenses for many smaller independent websites.

Any extra readers may be able to spare for donations is greatly appreciated.

One time donations or monthly, via Paypal or Credit Card:



Or  https://www.paypal.me/AllNewsPipeLine
Donate monthly from $1 up by becoming an ANP Patron.





comments powered by

Disqus