"The Best Mix Of Hard-Hitting REAL News & Cutting-Edge Alternative News On The Web"
October 19, 2016
Obama Behind Violence At Trump Events? Mass Voter Fraud Admitted On Camera By Democratic Operatives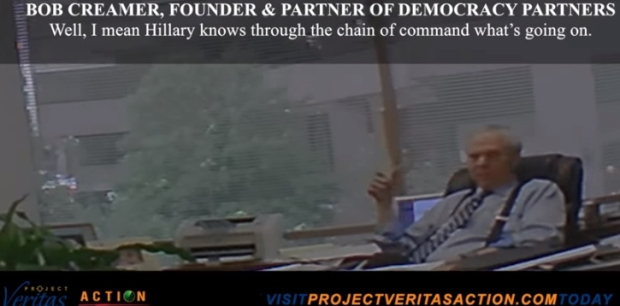 By Susan Duclos - All News PipeLine


After Project Vetitas released part one of the year-long undercover investigation, where Democratic operatives were caught on hidden camera admitting to hiring mentally ill people to cause trouble and incite violence at Donald Trump events, two of those seen and heard in that first release are now unemployed, one having been fired and the other stepping down while claiming those conversations were "hypothetical."

The first to go was Scott Foval, the now former national field director for Americans United for Change, with a short statement by Americans United From Change, attempting damage control:

"Americans United for Change has always operated according to the highest ethical standards," said Brad Woodhouse, the organization's president, in a statement to Fox News. "Scott Foval is no longer associated with Americans United for Change."

The second person is Robert (Bob) Creamer, who voluntarily stepped down, with the claim that he was doing so because he was "unwilling to become a distration," and claiming what was caught on camera was really just "unprofessional and careless hypothetical conversations."

Creamer was reponsible for the violent riots that forced the Trump campaign to cancel their Chicago campaign rally, which was all exposed in part one of the Project Veritas undercover investigation.

Some key quotes before learning a little more about Creamer's history and his direct ties to Barack Obama, and offering the blockbuster part two which was released on October 18, 2016.

Wherever Trump and Pence are going to be, we have events and we have a whole team across the country that does that both consultants and people from the Democratic Party," Creamer told an investigator. "And the Democratic Party apparatus and the people from the campaign, the Clinton campaign and my role with the campaign, is to manage all that.

[...]

In the hidden camera video, Black shares credit with Creamer for the Chicago Trump rally which was shut down. "So the Chicago protest when they shut all that, that was us," says Black/Minter. "It was more him [Bob Creamer] than me, but none of this is supposed to come back to us, because we want it coming from people, we don't want it to come from the party. So if we do a protest and it's a DNC protest, right away the press is going to say partisan. But if I'm in there coordinating with all the troops on the ground and sort of playing the field general but they are the ones talking to the cameras, then it's actually people. But if we send out press advisories with DNC on them and Clinton campaign it just doesn't have that same effect."

So B and I did the Chicago Trump event where we shut down, like all the yeah…" confirms Rodriguez, who also admitted to shutting down the highway at a Trump event in Arizona.

According to Zero Hedge, quoting Wikipedia, Creamer spent 5 months in federal prison back in 2006 for a "$2.3 million bank fraud in relation to his operation of public interest groups in the 1990s.

The bombshell though comes from the White House visitor logs, where it is noted that Creamer visited the White House over 340 times since 2009 and met directly with Barack Obama over 40 times, with listings showing he met with both Barack and Michelle multiple times and another meeting with listed with POTUS/VPOTUS, showing the meeting was to be with both Obama and VP Joe Biden.

Creamer's last visit was in June 2016.

Too bad those conversations weren't recorded! 

Via Zero Hedge:

According to his website bio, Creamer has been a "political organizer and strategist for over four decades" and has been very involved with the Obama administration over the years. He even "provided strategic advice" to Obama on the "Iran nuclear deal." Ironically, Creamer "began his organizing career in 1970 working with Chicago's Citizen Action Program (CAP), which had been organized by Saul Alinsky's Industrial Areas Foundation."


Making matters worse is that Creamer is also married to Jan Schakowsky, the Congressional Representative for Illinois's 9th congressional district.

This brings up the question of how much she knew of her husbands practices and his organizing violent riots at Trump events? How much of what Project Veritas has exposed is known all throughout the Democratic party, from top to bottom?

BOTTOM LINE

This is systematic corruption, admitted on tape, goes all the way to the White House and directly to Barack Obama.  The question is, was he just aware or did the order to incite violence at Trump events come directly from Obama?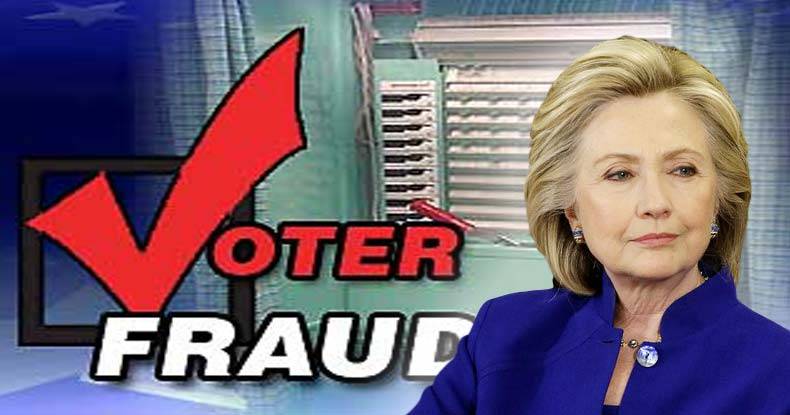 Rigging the Election - Video II: Mass Voter Fraud

Below is part two from Project Veritas - Video description: In the second video of James O'Keefe's new explosive series on the DNC and Hillary Clinton campaign, Democratic party operatives tell us how to successfully commit voter fraud on a massive scale. Scott Foval, who has since been fired, admits that the Democrats have been rigging elections for fifty years.

Via the project Veritas website:

Several Project Veritas Action undercover journalists catch Scott Foval, the National Field Director for Americans United for Change, saying, "we've been bussing people in to deal with you f*ckin' *ssholes [Republicans] for fifty years and we're not going to stop now, we're just going to find a different way to do it."

One of the highest-level operatives for the DNC who admits to being "no white knight" said that the Democrats have been rigging elections for fifty years.

Foval then goes on to explain the sinister plot and how they avoid getting caught. The undercover reporter asks why they can't just "bus in" voters, but get them to use their own personal vehicles. Foval describes how they avoid being detected and free of criminal charges. "Would they charge each individual of voter fraud? Or are they going to go after the facilitator for conspiracy, which they could prove? It's one thing if all these people drive up in their personal cars. If there's a bus involved? That changes the dynamic."

How do they keep it a secret from the American people and the FEC? Foval explains, "So you use shells. Use shell companies."

The final straw is Foval and the Democrats don't think journalists, the media or the law can do anything to stop him, the DNC and the Hillary Clinton campaign. "The question is, whether when you get caught by a reporter, does that matter? Because does it turn into an investigation or not? In this case, this state, the answer is no, because they don't have any power to do anything."








comments powered by

Disqus