"The Best Mix Of Hard-Hitting REAL News & Cutting-Edge Alternative News On The Web"
October 25, 2015
Hurricane Patricia Foretold? Deaths, Flattened Village, 3000 Destroyed Homes in Prime Real Estate.  'No Damage'?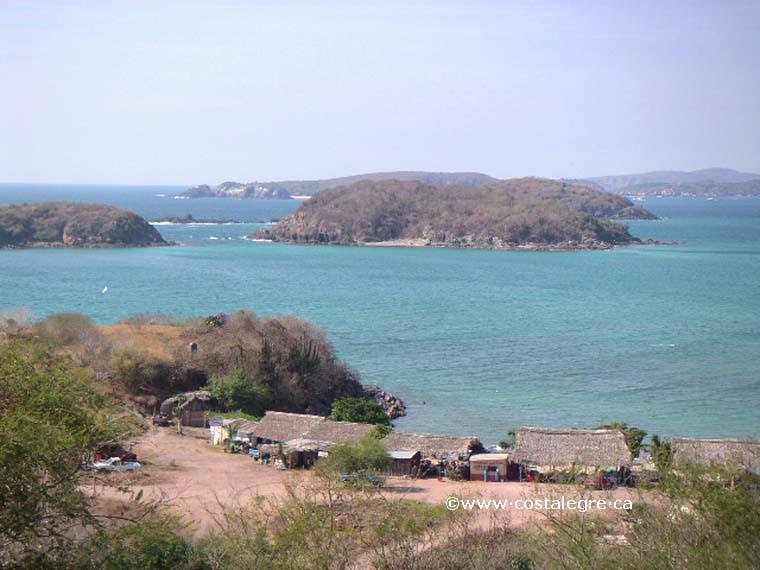 By Deborah Dupre - All News PipeLine
Hurricane Patricia did "no damage," U.S. headlines read as 3,000 to 3,500 Mexican homes are destroyed, an entire village was flattened, another gone in a mudslide and some of the poor remain non-contactable after Friday evening's Category 5 hurricane targeted and hit with pinpoint accuracy Mexico's west coast where business tycoon Coastal Alegre real estate plans were announced in June. 400,000 people live in still-vulnerable areas, experts say. 
André Breton, French-born leader of the surrealist movement, called Mexico "the most surrealist country in the world" as he visited in 1938. Some 77 years later, Julia Chaplin wrote, "I'm here on the Costa Alegre, a blissfully underdeveloped swath of Mexico's Pacific coastline, to check out its new conceptual luxury—a monied descendant of Breton's world that takes cues as much from infinity pools as from the dreamy fantasy of a Frida Kahlo painting." (Mexico's New Costa Alegre Hideaways)
Hard hit Mexican villages, towns
Wood and brick homes with tin and palm leaf roofs of 40 families in one village alone, Chamela fishing village, were flattened blown away when Patricia made landfall as a monster in Jalisco state. Those fishing village families survived only because they had evacuated to a shelter before landfall 20 kilometers (12 miles) to the south of Chamela. They returned to pick up the pieces Saturday, complaining that the government has provided no help.
"We have nothing. My property's gone," said Griselda Hernandez, looking at the space with no walls nor roof that had been her home until she became an environmental refugee.
Mexican authorities reported that the day before the potentially catastrophic storm hit, they went door to door, advising families they needed to evacuate to a shelter.
Those Chamela village homes of the poor were not the only ones damaged. Hurricane Patricia left over 3000 homes partially or totally destroyed, according to Mexican President, yet U.S. and even French media repeatedly reports "no damage" in the same articles reporting massive home damage, as seen in the below listed articles.
No major damage as Hurricane Patricia remnants move north, USA Today;
Mexico Spared Major Damage by Giant Storm, NY Times,
Hurricane flattens Mexico homes, but no major disaster, AFP.)
Not only 40 Chamela villagers lost everything. At least forty families are homeless from mudslides in the state of Michoacan, according to the state's newspaper Proceso: "The Hurricane "Patricia" in Michoacan left leaving two people injured and 40 homeless families in Lazaro Cardenas."
The hurricane left flooding and landslides in several other municipalities of Michoacan, according to the Proceso report. A major road, the Peribán-Los Reyes road, collapsed Saturday morning, "killing at least two people" and injuring others, El Universal reported Saturday. Emergency items moved into place to provide them with medical care.
Hurricane Patricia hit the state of Colima with mudslides and flooding, according to Proceso. (Hurricane leaves landslides and floods in Colima) The Nevado de Colima volcano area remains particularly vulnerable, having registered nearly 12 inches (almost 300mm or 11.8in) of rain in 24 hours. Ash from the volcano, that became increasingly active this year, could combine with heavy rainfall, triggering more mud flows, the state government warned.
Over 235,000 Mexican homes lost power, mainly in states of Colima, Nayarit, Jalisco and Michoacán, the Federal Electricity Commission reports. Over 100,000 homes still had no electricity at 3pm local timeSaturday, including those in Emiliano Zapata, a small coastal town five miles south of Puerto Vallarta where falling trees struck power lines.
The above is only what is known and reported locally regarding small, marginalized Mexican homes and rural areas. Many areas without power, phone or road access remain isolated, on their own, their conditions unknown. A Puerto Vallarta hotel owner said Saturday that he'd failed to make contact with relatives in small communities further south, according to the Guardian.
"I'm now trying to find out if the highway going south is passable so we can take them some water and canned supplies," he said. "Some of those towns were very hard hit. I know the wind speed when the hurricane made landfall there was tremendous."
The Mexican Red Cross (Ros Cruza) and other aid agencies have been on the ground attempting to deliver aid to all the people stranded and needing support, such as potable water and food.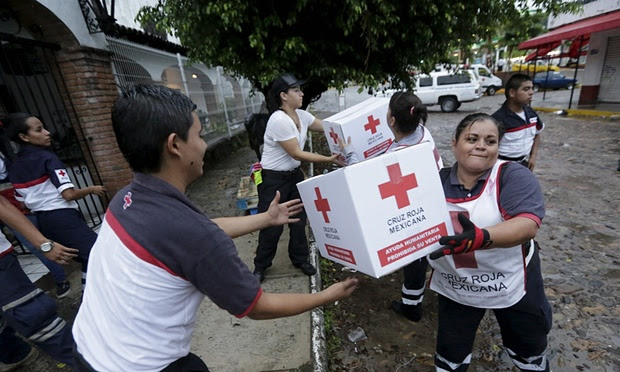 Meanwhile, nearby well-constructed plush resorts received little to no damage, as news reports continue to highlight, including stories of wealthy American tourists visiting at the time of the hurricane strike.
The burning questions now relate to whether disaster capitalism will step in to profit from what was once poor people's homes in tropical paradise settings. How many poor families will be able to reconstruct their homes? How many will be offered a home elsewhere? Will villages such as Chamela become another of the world's sacrifice zones to the New World Order's rich and famous? Is what Naomi Klein calls "disaster capitalism" already operational where Hurricane Patricia targeted and hit with pinpoint accuracy?
Costalegre To Go Full Luxury Announcement
Big plans are already underway, including a new airport, according to real estate developers in June. "Jalisco's Costalegre is About To Go Full Luxury," one real estate agent blogged.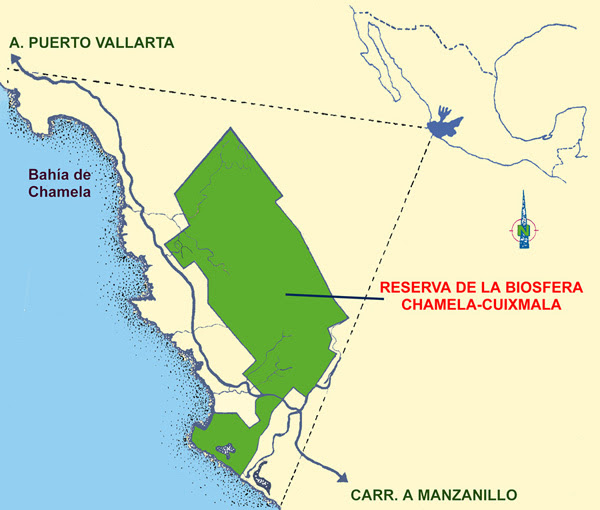 Image: Hurricane Patricia pinpoint targeted billion dollar real estate region



"The fist step for the new airport will be to receive the permission from the Civil Aviation department to operate the airport. In the beginning we are looking for private airplanes to land for vacation travel because we already have various exclusive hotels in the area," states Alfonso Espinoza Estrada, delegate for the Secretary of Tourism for the State of Jalisco.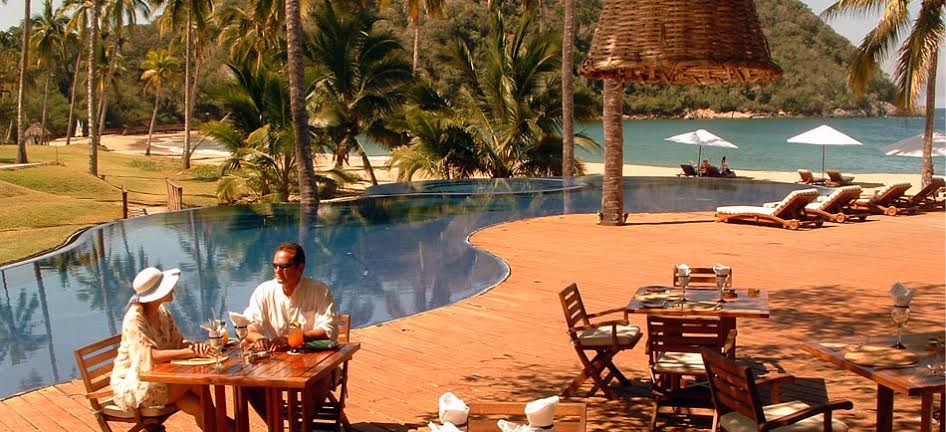 Photo: Costaegre luxury vacationing

Included in the Costalegre luxury eco-tourism zone are Polo Tournaments this November and March.
"In order to participate in events like this you need to be able to bring in world class horses, have training spaces for them, and areas for the horses to rest so they can compete. This type of activity requires a large investment and for this we are working towards having the new airport open before this administration leaves office," Estarda says.
The governor has earmarked $21,000,000USD to start the project of the new airport, highway expansion, utility services and infrastructure.
Time will soon tell whether the same disaster capitalism profiteers, who seized New Orleans and Gulf of Mexico Coast prime properties after Hurricane Katrina, rear their ugly heads among Mexico's poor villages hit by Hurricane Patricia. Unlike Naomi Klein, this author believes today's fascist ruling global cabal would use weather warfare weapons to trigger mega disasters for profit.

Qui Bono?



comments powered by

Disqus