Please Visit Whatfinger News - Conservative Frontpage founded by veterans.
"The Best Mix Of Hard-Hitting REAL News & Cutting-Edge Alternative News On The Web"
April 16, 2015
'Unprecedented' - 'Red Dawn' Falls From North Carolina Skies - April 19th/20th Warning Goes Out And Martial Law Drills Kick Into Overdrive Across America


By Stefan Stanford - All News Pipeline - Live Free Or Die
With the DHS recently purchasing 62 million more rounds of ammunition (enough ammo purchased since April of 2012 to kill-off 1/3 of the planet!) and Adolf Hitler's birthday of April 20th only days away, what is being called an 'unprecedented' military bulletin has been sent out warning of the dates of April 19th and April 20th as possible 'attack dates' while several more public intimidation/martial-law-acclimation campaigns and US military drills are happening from coast to coast across America as shared in much more detail below, including a 'Red-Dawn' style 'invasion' of North Carolina.
The unprecedented bulletin warns that the dates of April 19th and 20th have great significance to domestic terrorists and radical Islamists, lumping in US Patriots and Militia members with white supremacists and Islamic terrorists and continuing an attack upon Libertarians and those who still follow the US Constitution.
In the 1st two videos below we see and learn about CJOAX, the largest multinational military exercise in the last 20 years in which British paratroopers invade Fort Bragg, North Carolina in what appears to be a scene from the movie 'Red Dawn'
in our own backyards. The 1st video has been unclassified and released by the US Military and gives us a surreal view of what Americans may soon be seeing across our nation when martial law is enacted.
In the 4th video below we hear from Freedom Fighter Reports Nate about the 3 MRAP's seen in the parking lot of a Middle School in West Virginia in an incident in which blanks were allegedly fired, just the latest drills to take place across America including an active shooter drill that took place near Philadelphia' 'Independence Mall' as shared in the 5th video below. In the 3rd video we learn of CERTEX military drills now being held in Arizona and California, two more Jade Helm 15 states.
Infowars gained access to the unprecedented document which we have embedded below the videos for everyone to see for themselves which lumps patriot and militia groups with islamic terrorists and white supremacists and which gives a window of April 19th/20th that Americans should watch out for as a likely time that the NWO launches a false flag attack. A look at the history of those dates in show several attacks have been launched including the Columbine massacre in Colorado and the Oklahoma City bombing with a reminder that this years Boston Marathon occurs on April 20th.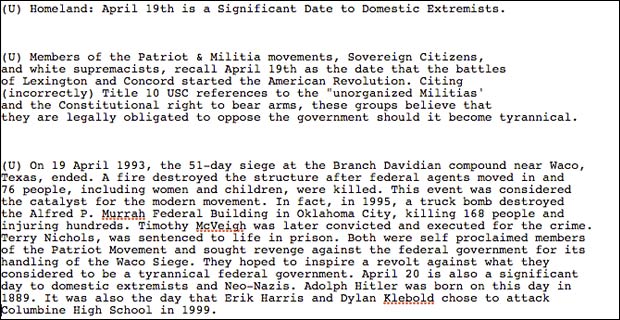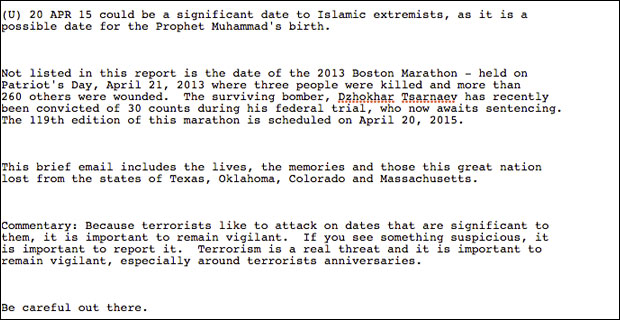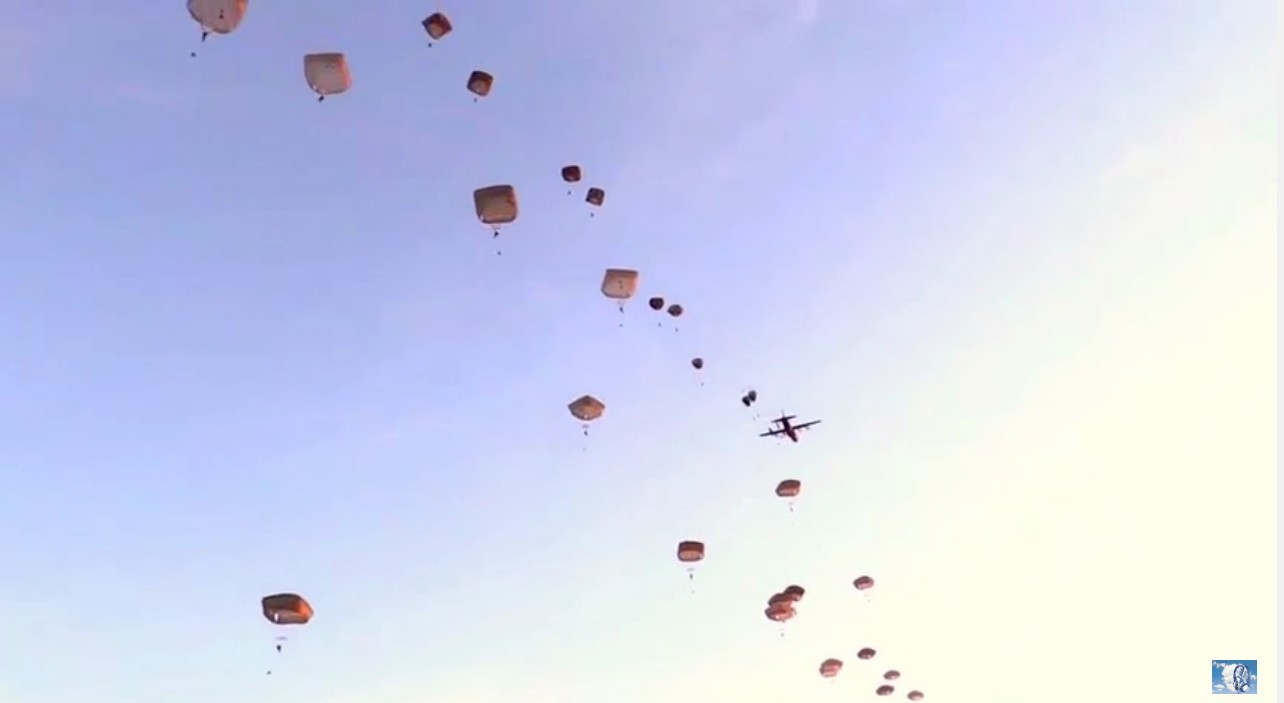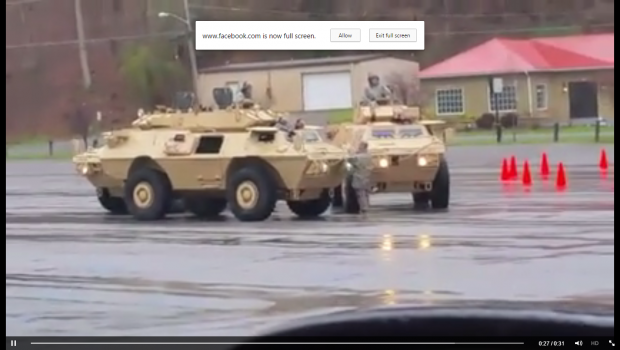 comments powered by

Disqus