"The Best Mix Of Hard-Hitting REAL News & Cutting-Edge Alternative News On The Web"
August 17, 2016
'Deranged Conspiracy Theory' Or The Biggest Story Of 2016, What Is Wrong With Hillary Clinton? Patriots Unite To Offer $1 Million Reward To Find Out The Truth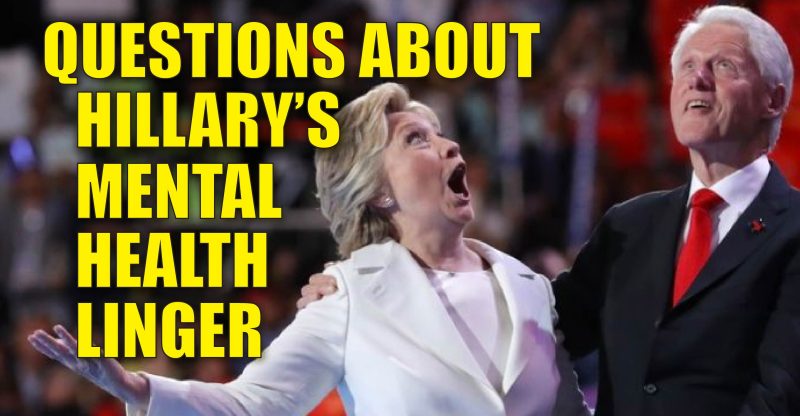 By Susan Duclos - All News PipeLine

After weeks of images and strange behavior on the part of Hillary Clinton, caught on camera, indicative of some physical, medical and possibly mental health issues suffered by the Democratic candidate for President, now a website is offering a $1 million bounty to anyone that can produce true copies of Hillary Clinton's medical records.

The website is True Pundit, who originally offered $20,000, the upped their offer to $50,000, until the recent disturbing images and events were revealed, which has brought speculation as to Hillary's fitness for presidency to a fevered pitch, so a group of patriots banded together to guarantee a cool million dollar payment as a reward to anyone that could produce her medical records.

Via True Pundit:

Hillary Clinton's health has deteriorated so much in recent weeks that a physician is at the Democratic presidential nominee's side at all times and ready to administer emergency medication via military- style auto-injector to help prevent severe seizures and brain damage and who knows what else.

As calls for Clinton to release her own records have been ignored and even laughed off by her pompous campaign, True Pundit is now offering an unprecedented reward of $1 Million (One Million Dollars US) for Clinton's true medical records.

"We have assembled a group of Patriots who have decided to go to the wall for the future of the United States by personally guaranteeing this reward," said True Pundit Publisher Thomas Paine. "This is a historic day, hearkening to the 1770s when Patriots pledged their wealth to ensure the freedoms of this country. This is a substantial amount of money which reflects the stakes today are just as high as they were in the birth years of this country."

A frustrated Paine last week pleaded with seemingly docile Americans to rise and reclaim their country. He said in recent days a group of successful Patriots quickly emerged, eager to change the course of the 2016 U.S. Presidential Election.

"This is history," Paine said. "This is the stuff you read about in history and government classes growing up. We are all proud to be involved. A million dollars can buy you safety. It gives a would-be whistle blower some ease."

While the Clinton campaign is calling theories about Clinton's health "deranged conspiracy theories," and the mainstream media is busy covering for her, experts from all over are weighing in, with TV personality Dr. Drew Pinsky saying he is "gravely concerned," calling the treatment she has received "bizarre" and saying it could explain the "weird side-effects" that people are seeing as she apprears to meltdown on the public stage.




Infowars claims that the leaks to the press about Hillary's health issues have been leaked by Secret Service agents, while images that have gone viral, such as the one below, seemed to have been hidden from the public, or at least downplayed by the media organizations that originally took them. Proof of this comes as they go viral months after the fact, such as her apparent need of two of her protection detail just to climb a short set of stairs, her "short circuiting" problems, and her lack of stamina and balance, which many wonder about since she does have a history of suspicious "falls."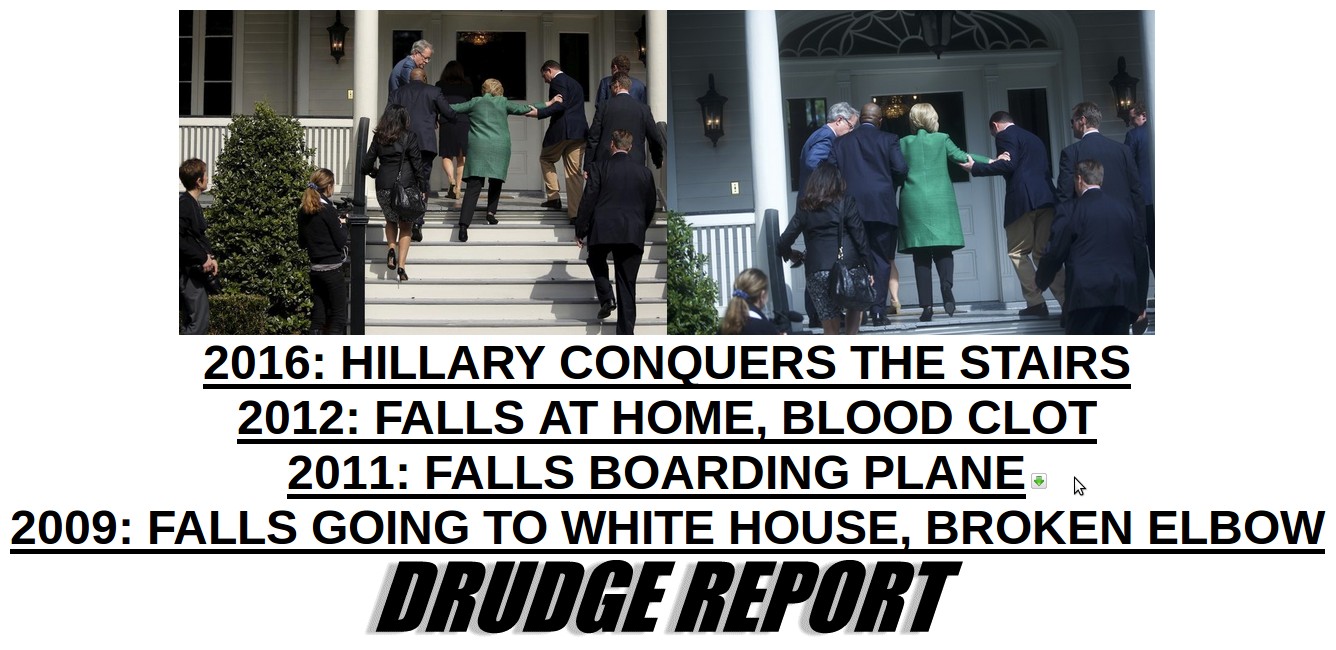 Anyone that has been watching the very public spectacle of Hillary's odd behavior over the past weeks know that something is very wrong with her, but without the medical records, all we have is speculations from experts, physicans and specialists across the country. Even polling suggests that there has been a dramatic rise in the numbers of the general public that believe presidential candidates should release their medical records and prove they are fit for presidency.

But 59% of voters also now believe all major presidential candidates should release at least their most recent medical records to the public. That's up dramatically from 38% in May 2014 when questions about Clinton's health were first being raised. Thirty percent (30%) don't think candidates should have to release their recent medical records, while 11% are undecided.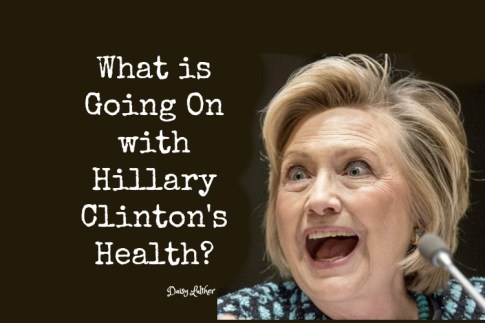 While we at ANP believe Hillary Clinton's medical records should be made public, simply because when a politician chooses to enter politics, they are doing so with the understanding that they will be under intense scrutiny and Hillary's problems have become very public knowledge, we also have to wonder what type of legal issues True Pundit will face for putting a bounty on the information, in effect offering payment for someone to commit a crime.

I am not a lawyer, but according to definitions listed at Lawyers.com, this could possibly fall under the criminal law of "Conspiracy, Attempt & Solicitation.

Solicitation is defined at the site as "consisting of inviting, requesting, commanding, hiring, or encouraging another person to commit a crime. Traditionally, one could solicit only felonies, but modern law applies to misdemeanors, too."

Federal HIPAA law does protect a patients medical information:

The Privacy Rule, a Federal law, gives you rights over your health information and sets rules and limits on who can look at and receive your health information. The Privacy Rule applies to all forms of individuals' protected health information, whether electronic, written, or oral. The Security Rule is a Federal law that requires security for health information in electronic form.

True Pundit may also have to up their "reward" for Clinton's medical records because according to the American Medical Association, a violation of HIPAA could cost the person leaking the information $50,000 per violation, with an annual maximum of $1.5 million.











RELATED: 



This Is How Donald Trump Wins In November: 'Berners' Jumping On Trump Train As 'The Beast' Gets 'Shellacked' Again! 'Hillary Won't Stop Lying!' 

Hillary Clinton Medical Records Leaked? Dementia, Partial Seizures Noted On Alleged Leaked Docs - Twitter Account Of Whistleblower Disappears

Total Meltdown Of Hillary Clinton - Rapid Mental And Physical Decline Shown By Years Of Images, Videos And Testimony

Hillary Clinton Brain Damaged? Strange Behavior Since 2012 Indicates Traumatic Brain Injury And Ongoing Physical Manifestations Normally Attributed With Severe Head Trauma

America Sitting On 'Powderkeg' As World's Eyes Turn To Philadelphia - Did Hillary Have A Seizure Or Did They Turn Her Into A 'Bobblehead'? Only Trump Stands Between Americans And Hillary 'Fun Camps' In Our Future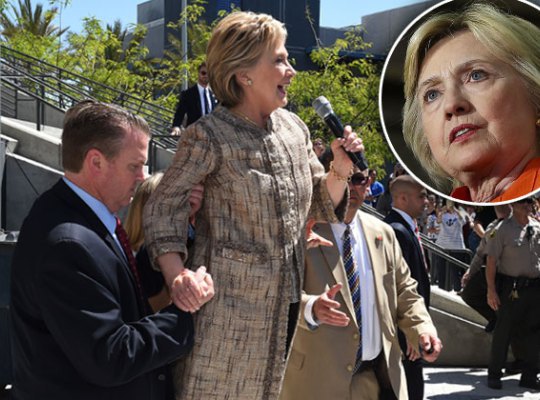 comments powered by

Disqus