"The Best Mix Of Hard-Hitting REAL News & Cutting-Edge Alternative News On The Web"
"All Original Stories All The Time"
August 26, 2015
Red Dawn 2015 Completely Exposed! The Train To Our Death And Enslavement Has Left The Station - Americans Are Running To Catch Their Ride


By Stefan Stanford - All News Pipeline - Live Free Or Die

In the brand new 1st video below, the The Alex Jones Channel tells us that 'Red Dawn' is already here in America but it's not an outside enemy as was depicted in the classic film but an enemy within that is behind the true danger to law abiding American citizens, Christians and Constitution-supporting Americans.

If you believe that the elite's desire to throw Americans into FEMA camps or worse is just a 'conspiracy theory', all you need to do is listen to them here, in their own words, telling us their plans for Americans.

Compiling footage from the classic 1980's movie with scenes from 2015 America, we see our future unfolding before our very eyes. With scenes showing Hillary Clinton talking on a big screen TV in front of a FEMA camp mob, this movie uses the past and Hollywood to show Americans our possible future, a future that if allowed to occur, will leave a foot stamping upon a human face...forever.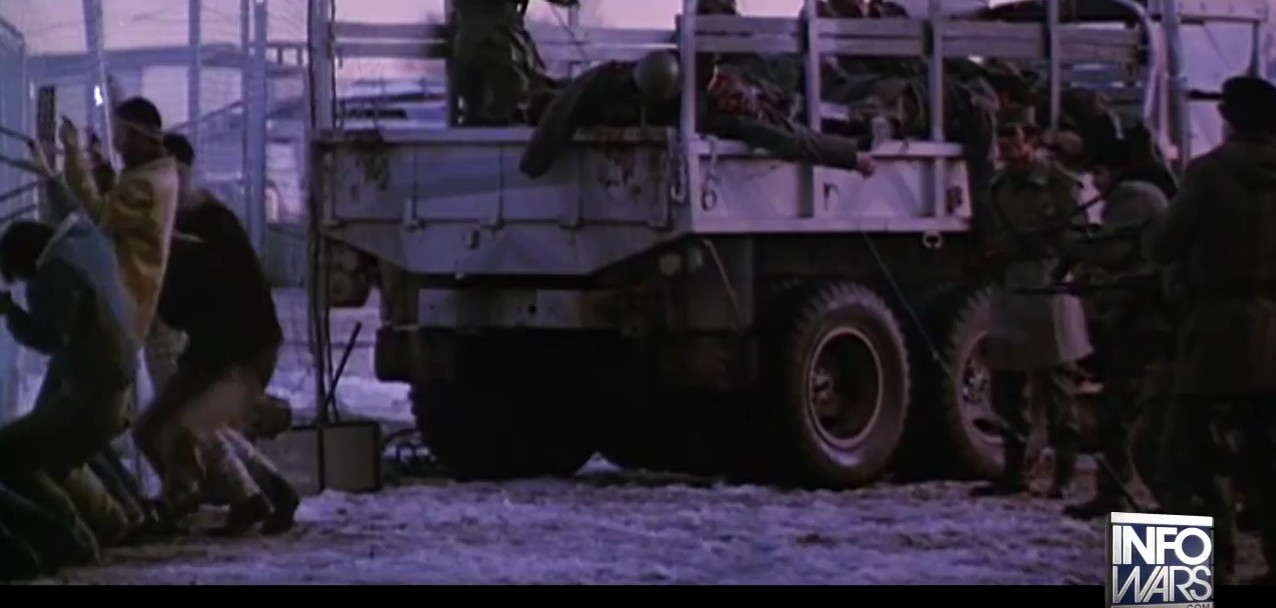 We also take a look below at an alert from the website of Steve Quayle in which a reader warns that the 'train leading to our death and enslavement has left the station'. Telling us that he has been watching the entire Jade Helm 15 event unfolding, the SQ reader warns that unbeknownst to most Americans, they're running after the train to catch their ride, not knowing it may be their very last one.

This video was put together in an excellent way that tells us a tale that mere words alone would never be able to. Does this video show the future of America through the eyes of art and yesterday? In the 2nd video below, David Knight of Infowars proves to us that Chinese style censorship is already alive and well here in America.





Has America now reached the point where law-abiding Americans, Christians, US Patriots, US Constitution supporters and 2nd Amendment supporters will soon end up in FEMA camps as portrayed in the video above? Our politicians words speak loudly and clearly. What they have set up all around them to protect them speaks volumes. Will the walls soon be tumbling down? The SQAlert below shares one man's thoughts.

THE TRAIN LEADING TO OUR DEATH OR ENSLVEMENT IS LEAVING THE STATION AND SO VERY MANY OF THE SHEEPLE, BELIEVING THE GOVERNMENT WOULD NEVER DO ANYTHING TO HARM THEM, ARE RUNNING AFTER THE TRAIN TO CATCH THEIR RIDE

DEAR STEVE,

I HAVE BEEN WATCHING WITH INTEREST THE ENTIRE JADE HELM 15 EVENT. THE NUMBER OF PEOPLE IN DENIAL IN THE FACE OF OBVIOUS EVIDENCE TO THE CONTRARY IS STAGGERING. TIME AFTER TIME WE HAVE SEEN PHOTOS AND VIDEOS OF CONCENTRATION CAMPS BEING SET UP RIGHT IN FRONT OF OUR NOSES, YET SO MANY PEOPLE CONTINUE TO STICK THEIR HEAD IN THE SAND AND PRETEND THAT EITHER IT ISN'T HAPPENING OR IT WON'T HAPPEN TO THEM. AS YOU KNOW, I AM SOMETHING OF A STUDENT OF HISTORY AND THIS ENTIRE SITUATION REMINDS ME OF SOMETHING THAT HAPPENED IN GERMANY AS THE NAZI'S BEGAN SHIPPING PEOPLE, BY TRAIN, TO THE CONCENTRATION/DEATH CAMPS.

THERE IS THE STORY OF ONE SUCH TRAIN STOPPING AT A STATION FOR REFUELING AND THE 'PASSENGERS' WERE ALLOWED OFF TO ATTEND TO THEIR NEEDS. (REMEMBER THIS IS BEFORE THE BEGINNING OF THE WAR.) AS THE TRAIN PULLED OUT OF THE STATION, A JEWISH MAN WAS SEEN RUNNING TO CATCH THE TRAIN BEFORE IT COULD LEAVE. THAT IS WHERE MOST AMERICANS ARE TODAY. THE TRAIN LEADING TO OUR DEATH OR ENSLVEMENT IS LEAVING THE STATION AND SO VERY MANY OF THE SHEEPLE, BELIEVING THE GOVERNMENT WOULD NEVER DO ANYTHING TO HARM THEM, ARE RUNNING AFTER THE TRAIN TO CATCH THEIR RIDE. Please read the entire alert here.

With countless shopping malls that have many characteristics of FEMA camps now going up across the country with several more schedule to open in October of 2015 and the month of September and economic collapse upon us, are we now witnessing the globalists end game being played out across America before a 'new world order' can be put into place... a new world order that leaves Americans slaves to the system for eternity? Interesting line in the video about WW2..."the camps wents up...virtually overnight..."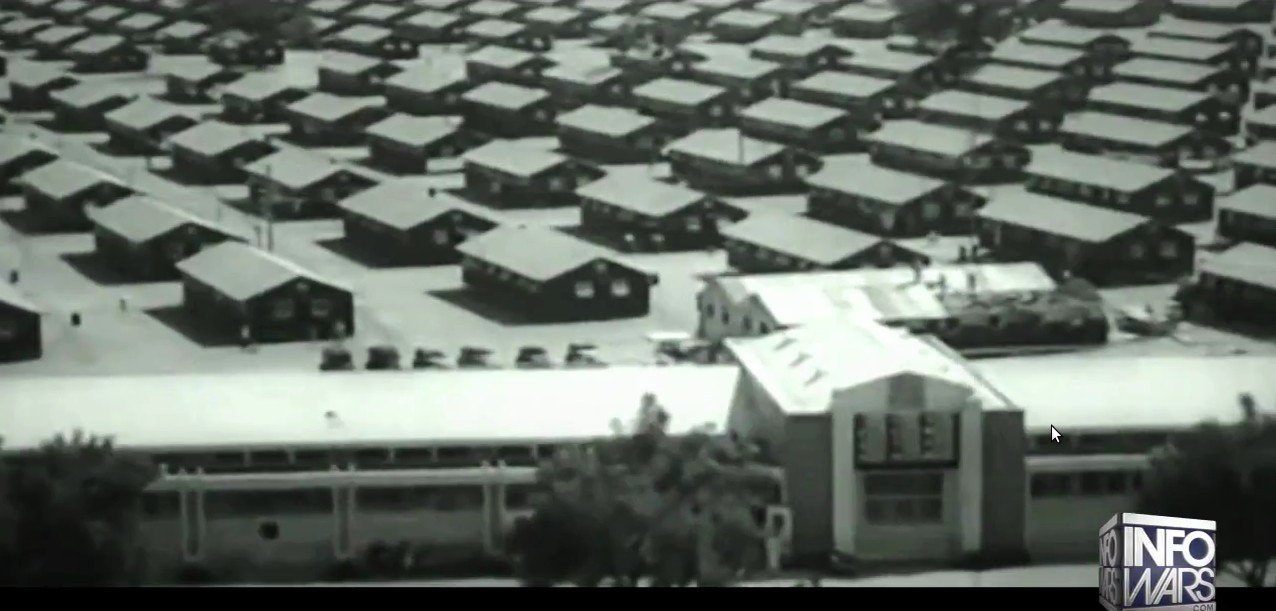 comments powered by

Disqus