Please Visit Whatfinger News - Conservative Frontpage founded by veterans.
"The Best Mix Of Hard-Hitting REAL News & Cutting-Edge Alternative News On The Web"
March 19, 2015
Russian Employers Prepare For Nuclear War - 'Hornet's Nest - Battle Lines Drawn'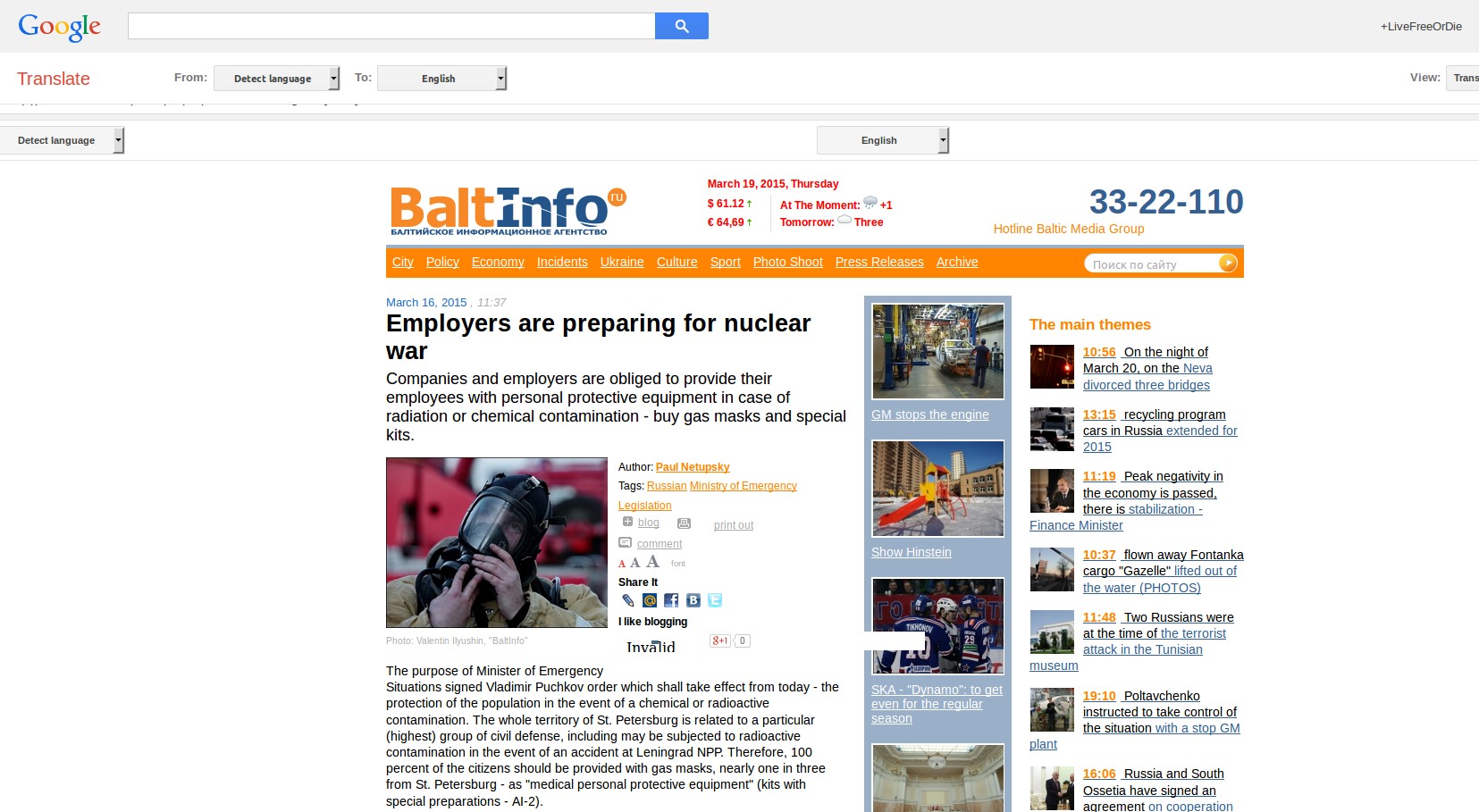 By Stefan Stanford - All News Pipeline - Live Free Or Die
This story translated into English from Russian from BaltInfo.ru tells us that in an order that took place March 16, 2015 and signed by the Russian Minister of Emergency Situations Vladimir Puchkov, employers will be required to provide protection to their employees in case of a chemical or nuclear attack. In just the latest sign that Russia is now preparing for all-out nuclear war AND preparing their citizenry for war as well, we have to ask WHY the US isn't doing the same thing here, sounding the alarm for their people to be prepared since the US is also preparing for war NOW according to this story from Defense News, just as Russia is with drills all across the world in what this linked RT story calls a 'Hornet's Nest'.
The video reports below include the latest Hagmann and Hagmann Report entitled "The Battle Lines Are Drawn For WWIII" while in the 1st video we learn that massive military drills are now going on across all time zones in Russia as they prepare to 'repel land-sea-air military aggression on their western, northern, southern and eastern borders simultaneously'. The 3rd video below from FreedomFighter2127 shares with us that NATO forces are now making moves into the Ukraine as WW3 prepares to explode on all fronts.

From Russia:

Employers are preparing for nuclear war
Companies and employers are obliged to provide their employees with personal protective equipment in case of radiation or chemical contamination - buy gas masks and special kits.

The purpose of Minister of Emergency Situations signed Vladimir Puchkov order which shall take effect from today - the protection of the population in the event of a chemical or radioactive contamination. The whole territory of St. Petersburg is related to a particular (highest) group of civil defense, including may be subjected to radioactive contamination in the event of an accident at Leningrad NPP. Therefore, 100 percent of the citizens should be provided with gas masks, nearly one in three from St. Petersburg - as "medical personal protective equipment" (kits with special preparations - AI-2).
Primary responsibility for civil defense management Ministry of Emergency Situations holds the employers. They have to buy gas masks to all employees and to create a 5 percent margin. In the absence of necessary warehouses executives have the right to distribute gas masks and kits to the employees themselves, charging them with responsibility for the safety of property. And all this - at their own expense.

Any failure to comply with these requirements qualify as sufficiently serious administrative offenses: legal entities can be fined from 100 to 200 thousand rubles, their managers or other officials - up to 20 thousand.
We have to ask, is the reason the US government isn't preparing the American people for war the way the Russian government is preparing the Russian people for war due to the fact that war won't come home to America? If so, how do they know that? You can call the White House at 202-456-1111 or contact your congress people here to ask them why. If you contact either, please let us know in the comments below how they responsed.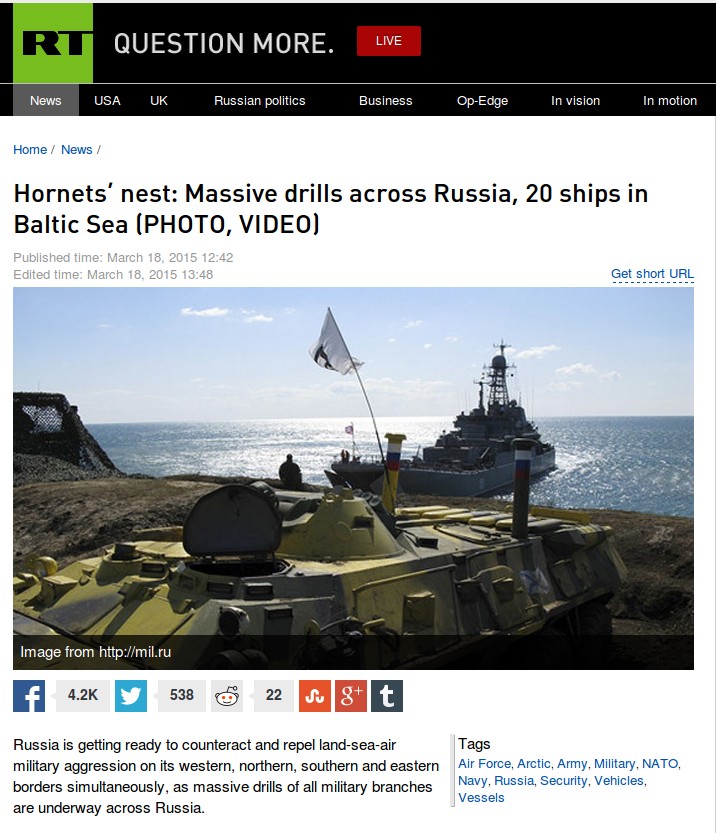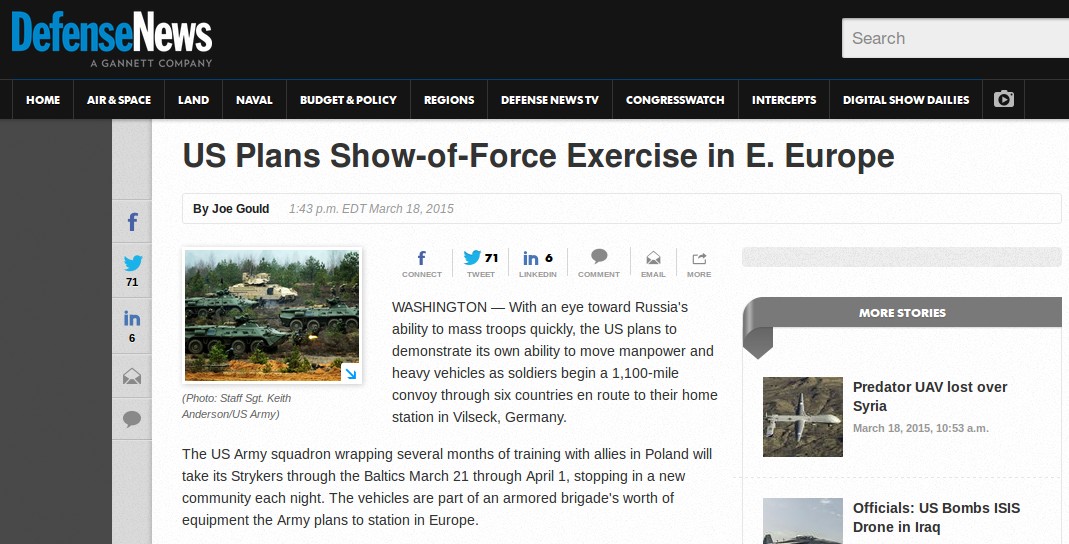 comments powered by

Disqus