"The Best Mix Of Hard-Hitting REAL News & Cutting-Edge Alternative News On The Web"
July 18, 2016
Spiritual Warfare & Attacks On The Mind - Survive The Onslaught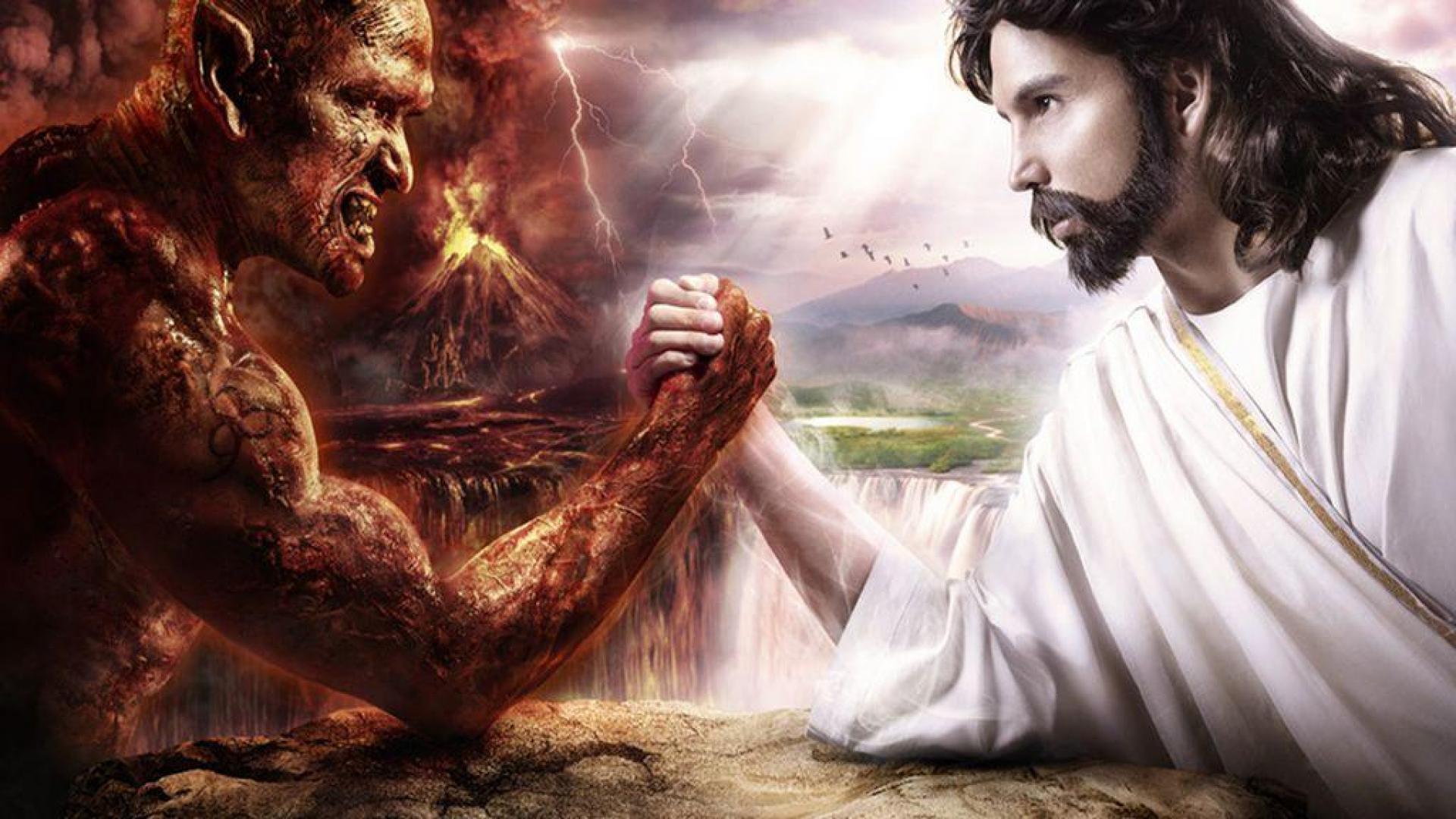 Submitted to All News PipeLine by Tony K @ A Minute To Midnite

It's A War Out There- and the enemy takes no prisoners!

With the escalation of violence, anger, confusion, drug abuse, sexual abuse, political corruption and a host of other evils occurring around the world, it is important to realize that we are living in the last days. These things have been prophesied in scripture to increase in the days before Christ's return. But is it only mankind who is causing this increase in wickedness and strife, or is there something, or someone else behind the scenes stirring up all kind of evil with the willing consent of mankind to go along with it? As a team at A MinuteTo Midnite we believe there are forces of darkness who working in the background to bring much of the evil we see escalating on the earth. These dark forces do not want their deeds or their agenda brought into the light and exposed.

Most of us here realize by now that we need to be physically prepared for the increasing chaos that is enveloping the earth. But physical preparations alone will not save people. No prepping fortress or bunker will protect one from the hordes of hell, if in the spiritual realm one's armor is not intact! No amount of stored food or gold & silver will be enough to shield one's mind from the attacks that will come against it in the End Days craziness. Peace of mind can only be had in those things if in the spirit you are equally well prepared for the coming global insanity.

In this modern age, or at least in Western countries,, any talk of demons and the demonic is largely only found in heavy metal music, Hollywood movies or on TV shows. Very few secular people appear to take the concept that these evil beings actually exist seriously. Even within Christianity it is a topic that is rarely talked about these days. Yet one cannot read the bible, and particularly the New Testament without seeing how seriously the people of biblical times took these evil entities. Even more importantly is how seriously Jesus took them!

So if demons were a problem during the times of the early church, then there is no reason to believe they will be any less so now, in the twenty-first century. They are certainly not afraid of the advance of technology, and no gadget or invention is going to thwart or bother them. In fact I believe that they can, and do use modern technological developments to further their own ends. Hence for example, the rise of the occult though television, music and movies etc. However, because these demonic entities reside in the spirit realm, it is only there that they can be confronted and defeated. Scripture is very clear on the fact that we are in a spiritual battle.

"Finally, my brethren, be strong in the Lord, and in the power of his might. Put on the whole armour of God, that ye may be able to stand against the wiles of the devil. For we wrestle not against flesh and blood, but against principalities, against powers, against the rulers of the darkness of this world, against spiritual wickedness in high places." -  Ephesians 6:10-12

"(For the weapons of our warfare are not carnal, but mighty through God to the pulling down of strong holds;) Casting down imaginations, and every high thing that exalteth itself against the knowledge of God, and bringing into captivity every thought to the obedience of Christ; "- 2 Corinthians 10:4-5

We must also realize that Satan, ( Lucifer) the fallen angel who is at the head of the demonic hordes has a kingdom. His is the kingdom of darkness. Kingdoms are not run successfully by random events and random players. They are only successful when they are well organized. He ( Satan ) has an agenda, and it is directly opposed to everything that Christianity stands for. His hordes of fallen angels and demons do not run about the earth in a random fashion, but follow carefully devised strategies.

"And if Satan cast out Satan, he is divided against himself; how shall then his kingdom stand?" -  Matthew 12:26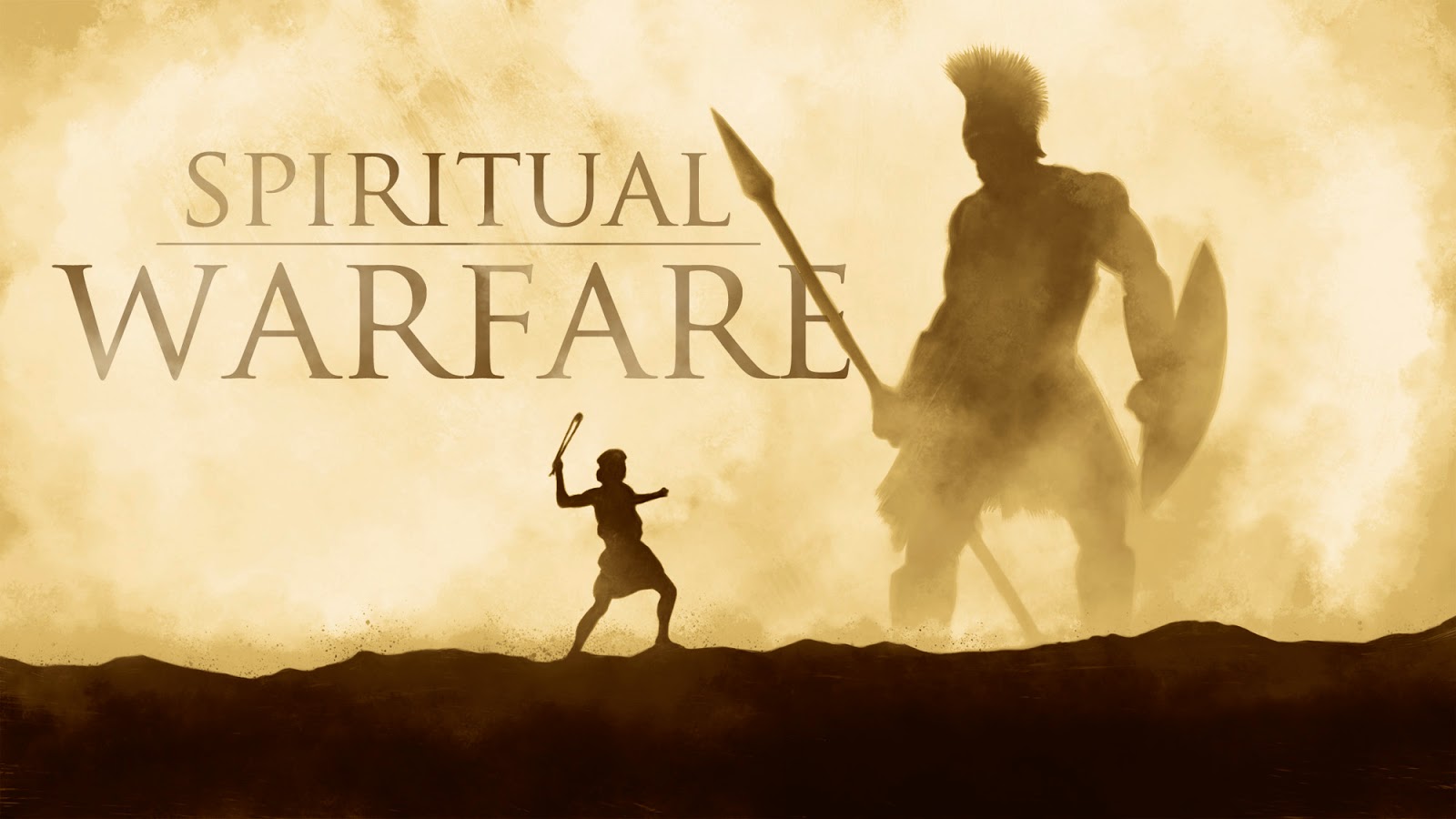 So due to this fact, it makes perfect sense that within the demonic realm they would make co-ordinated and pre-planned attacks on a person or group of people, or even a nation. Recently as a team at A Minute To Midnite we became aware of just such a strategy of the enemy at work against us.

"Of all the interviews I have had the opportunity to do, this latest one in particular, "Warfare, Principalities & Attacks On The Mind," had a personal impact on me. When I think about how this interview came about, it was clear who arranged it. God arranged it by allowing an enemy onslaught upon each of us for our instruction and growth. Hindsight is always 20/20. Because when I look back at what happened to me for an entire week, as well as to everyone else on A Minute to Midnite team, it made it crystal clear to me why. Each of us was personally and intimately bombarded with mental attacks from evil spirits sent to unseat us from the positions that God had given to us." ( Joanie Stahl)

In the video posted at the end of this article we describe in some detail what occurred that almost derailed us at A Minute To Midnite and could eaily have led to all of us quitting. What makes this so important is for the readers of this article and listeners to understand is that the exact same strategies can, and may very well be, used against THEM also! Remember this: to be fore-warned is to be fore-armed! Judging from the feedback we have received from people who have watched the video in the very few days since it was published online, we have noted how similar the enemy's strategy has been against many of the ( our listeners), and we have been encouraged to find out how helpful the keys shared in this video has been to them.

As we draw nearer than ever to the end of the Church Age, the Body of Christ is further away from her intended purpose and calling. The enemy could not stand against the early Church Christians. He could not stop the Martyrs from singing praises to God when they marched down into the arena with their children as lions overwhelmed them. They were illiterate, simple, and poor. That is why I believe God made up for it by empowering them with impregnable faith and power to do the impossible.

Furthermore, they knew just exactly who the Devil was. They were mighty in prayer and this is what Satan could not stand against.

The Believers of today want the same power the early Church had, but they want it without prayer. The Devil does not care one bit about the average Church goer, or those who remember all the words to the worship songs, or who can remember Bible verses. Rather, he trembles when a Believer prays and means it.

"Thou believest that there is one God; thou doest well: the devils also believe and tremble." James ‪2:19. (KJV)

This verse should be enough to cause every Saint to pray in a full heart of assurance - to stand in the heaven itself through Christ our representative, and command the powers of darkness to bow.

"To bind their kings with chains, and their nobles with fetters of iron. To execute upon them the sentence written: this honor have all His saints. Praise ye the Lord" -  Psalms 149:8-9 (KJV) ( added by Joanie Stahl)

In the final analysis if you are living the life of a Christian you will face trials and testing of your faith, your resolve and your stamina. You will need to develop discernment if you are not to become discouraged, swamped by fear, or ineffective in fulfilling your calling. Remember though, that with any attack God has given us the sword of victory to use- if we will but pick it up and wield it!

There is a great deal we can learn about spiritual warfare when the Syrian armies surrounded Elisha (2 Kings 6). Here, Elisha's attendant was oblivious to both the physical and spiritual battle going on around him. He was unprepared. On the other hand, Elisha not only saw the problem, but immediately had the solution. To live as modern day Elisha's, we must have the same intimate relationship with God as he did. This can only be achieved through a dedicated life of prayer. When the enemy comes against us, let us never lose sight that our God has an ever-present spiritual army, ready to war on our behalf. ( added by Brook A)

Joanie Stahl & Brook A - Spiritual Warfare, Principalities & Attacks On The Mind

Episode 057 Of A Minute to Midnite has Joanie Stahl, Brook A , Matt & Tony team up to discuss spiritual warfare and the battle that gets waged against the minds of Christians by the forces of darkness. The team discusses how a co-ordinated attack against them in the spirit realm was only discovered because of the regular close communication between them. They were staggered to discover how they each of them were attacked in almost identical ways, but was unbeknown to each other until it was brought into the light. Some powerful keys are shared in this Show for dealing with spiritual attacks. Other believers may find the information shared here to be very useful in dealing with their own situations and difficulties. The battle against the minds of Christians is only going to intensify as the days of evil on this earth intensify. Our audience would do well to take heed now and prepare for this!



Please visit www.aminutetomidnite.com and also subscribe to our Youtube channel.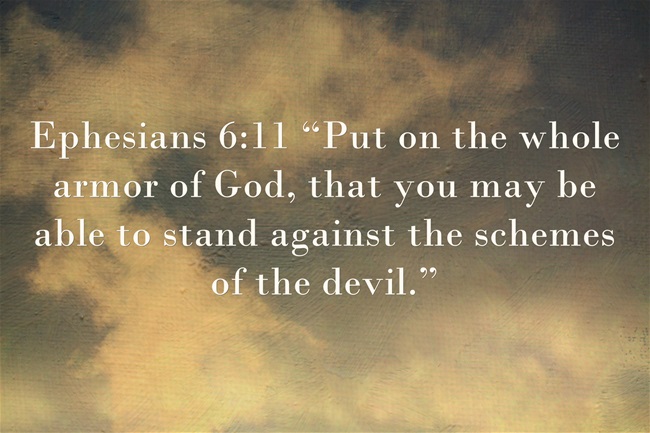 comments powered by

Disqus