Please Visit Whatfinger News - Conservative Frontpage founded by veterans.
"The Best Mix Of Hard-Hitting REAL News & Cutting-Edge Alternative News On The Web"

February 13, 2016
'Suddenly And Without Warning': More Signs Emerging A 'Final And Irreversible' World War 3 Could Lead To Worldwide Nuclear Annihilation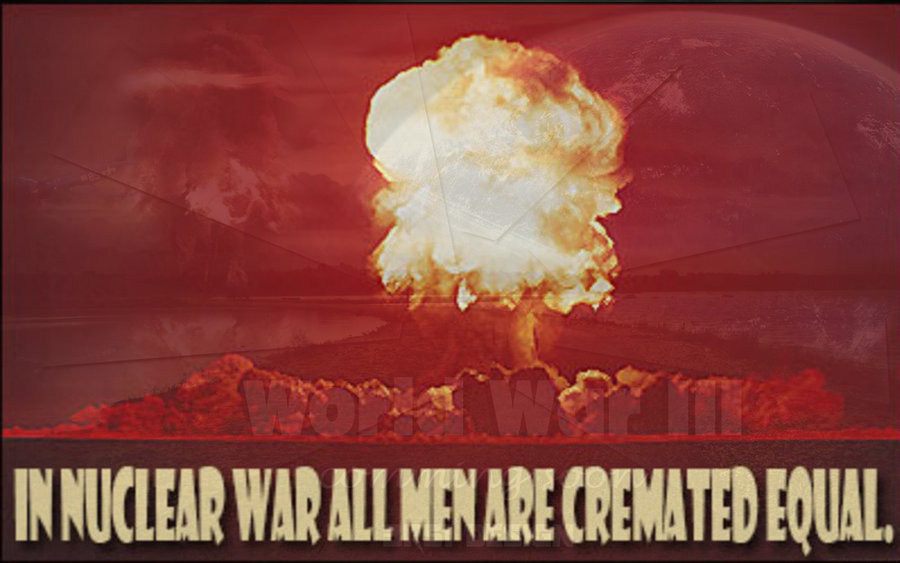 By Stefan Stanford - All News Pipeline - Live Free Or Die
One recent headline on the Drudge Report is RUSSIA WARNS OF 'NEW WORLD WAR' and in the linked story we learn that 'war' in the long-forewarned nation of Syria could easily and rather quickly lead us to 'the end'. Nearly everybody who is  reading this knows that in such a situation, the fate of the entire planet will be at stake and worldwide nuclear annihilation and the deaths of a huge percentage of the human species is one highly possible outcome. 
Seeing visions of the nation of Syria in a ruinous heap don't come as a surpise to anyone paying attention to unfolding prophecy and the implications of what we're watching today are clear. As we are warned by Steve Quayle in the new SQAlert republished below, 'suddenly and without warning' the entire world could completely change within an instant. If we are not prepared now for what is coming, we may never get another chance to do so.
CONCERNING SYRIA, AND THE COMING WAR OF RUSSIA- VERSUS NATO AND IT'S ALLIES, IN 18 DAYS-
THE EVENT IS UNFOLDING, BUT THE TIMING IS STILL UNCERTAIN( I CANT CONFIRM THE TIMING)-IT'S UP TO EVERY MAN AND WOMAN TO HEAR FROM THE LORD JESUS CONCERNING THIS AND PRAY AND INTERCEDE FOR GODS INTERVENTION IN OUR PERSONAL AND FAMILY LIVES: ITS 3:03 A.M. AS I WRITE THIS-I CAN NOT SHAKE THE WORDS 'SUDDENLY' AND 'WITHOUT WARNING' IN MY SPIRIT-MUSLIM ESCHATOLOGY AND BIBLICAL END TIME EVENTS ARE GETTING READY FOR THE MANIPULATED WW3,WHICH WILL BE USED TO INITIATE GLOBAL WAR AND UPHEAVAL. THESE EVENTS ARE NECESSARY, FOR THE MAN OF PEACE,-THE ANTI CHRIST-TO APPEAR OPENLY ON THE WORLD STAGE.USE ALL AVAILABLE EFFORTS TO SECURE FOOD AND WATER AND OTHER PREP ITEMS NECESSARY FOR YOUR FAMILY THIS WEEKEND-DO NOT TELL SKEPTICAL,NEIGHBORS OR FAMILY MEMBERS WHAT YOU ARE DOING....JUST DO IT! MAY THE GOD OF ALL HEAVEN WHO LOVES YOU BEYOND ANYTHING ANY OF US CAN DESCRIBE, LEAD YOU AND GUIDE YOU AND PROTECT YOU AS YOU REPENT AND TOTALLY SURRENDER TO JESUS AND THE CLEANSING POWER OF THE BLOOD OF THE LAMB- I WILL UPDATE AS I RECEIVE TRUSTWORTHY INFO FROM SOURCES THAT HAVE BEEN ACCURATE IN THE PAST-DONT PANIC,OR FEAR-THANK GOD FOR HIS PERFECT PEACE TO KEEP YOU AS YOU PUT YOUR TRUST IN THE GOD OF VICTORY AND PEACE-PSALM 91-SQ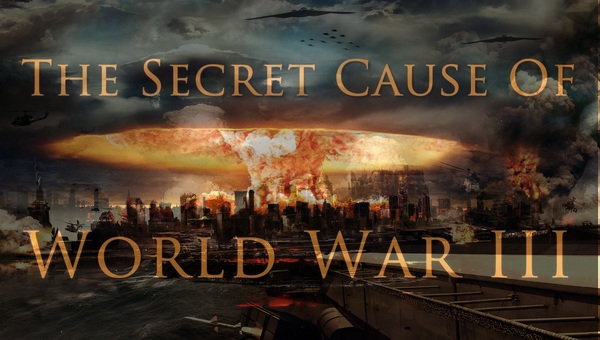 With a spokesman for the Saudi Arabian military warning that his nations decision to send troops to Syria is 'final and irreversible' as shared in this linked story we have to ask, how long will it be before their decision leads to a 'new world war' as Russian Prime Minister Dmitry Medvedev warns in this new story from Handelsblatt, Germany's leading business and finance daily?

We're told that the threat of nuclear war is greater today than it ever was during the 'cold war'. Why is the Pentagon ever-expanding our bases around the world in an ever increasing attempt to dominate it?

"The

threat of a nuclear war is greater today than during the Cold War

...the risk of a nuclear war

is concentrated in the proliferation of incidents involving armed forces of nuclear powers

.

Russia is the main pebble in the shoe of the Pentagon's world domination

because it has an enormous military system. The problem is that

both Russia and the United States are increasing their military systems acting as if war were possible, which is part of a collective madness.

"
How can the world avoid the end results of such 'collective madness'? Is it even possible to avoid now that all of these actions are being taken by the different 'players' around the world? Isn't 'nuclear war' a 'game' the elite and global powers should avoid? Are the 'global elite' pushing Russia and America into war to help complete their 'new world order'?

With North Korea the 'wild card' now in the ongoing buildup to WW3 and more and more people coming out warning of the catastrophic effects of nuclear war as shared in these linked stories, the last video at the bottom of this story is a recently broadcast BBC film titled "World War Three: Inside the War Room" and it takes a look at what a NATO vs Russia nuclear war might look like from within the room where the decisions are being made. 

The 1st three videos below take a look at the unfolding of war from several different angles including Infowars looking at the fact that the NWO should be held to blame for fomenting war between the US and Russia. In the 2nd video below from Gary Franchi of the Next News Network, we take a look at a map that helps to reveal many secrets about the forthcoming war that the NWO doesn't want us to know documenting NATO and Russian troop activity. This map was created by Zurich-based Center for Security Studies and it shows all of the military exercises held by Russia and NATO in 2014 and 2015 with each circle representing a different exercise. The larger the circle, the more troops that participated. Could World War 3 begin by accident?

With WW3 now clearly on the horizon, the 3rd video below is called "AmeriGEDDON" and if you haven't watched it yet, it's a dire warning of what our future here in America might look like once the economy collapses, martial law is instituted and UN troops take over Americans streets.





comments powered by

Disqus