"The Best Mix Of Hard-Hitting REAL News & Cutting-Edge Alternative News On The Web"
February 20, 2016
Voter Revolution! Trump SC Victory Speech Video - Jeb Pulls Out, Democrats Cheat For Hillary And Trump Stomps GOP Opponents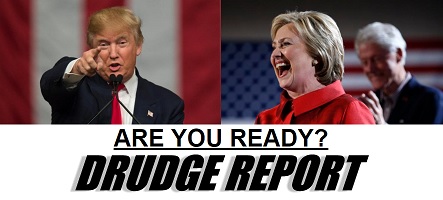 By Susan Duclos - All News PipeLine


In 2016, the difference between Republican voters and Democratic voters could not be more of a stark contrast. The Republican establishment has done everything in their power to kill a Trump candidacy, but GOP voters have risen up and bucked the party leaders, while Democrats are allowing their cadidate to be "selected" rather than elected, while Democratic voters are allowing the party to railroad and cheat them into a Hillary Clinton nomination.


On February 20, 2016, Democrats held their caucuses in Nevada while Republicans held their primary in South Carolina.

Bottom line, Hillary took NV for the Dems, with some questionable and "against the rules" antics, while Donald Trump stomped on his GOP opponents in South Carolina., resulting in Jeb Bush withdrawing from the White House race.

NEVADA - DEMOCRATS

According to Kolo 8 ABC, On February 15, 2016, "The Nevada Caucuses are coming up fast, and both parties are looking for big turnouts. That's why they are making it as easy as possible to register. You cannot participate in either event unless you are registered," but as seen in the video directly below via The American Mirror, we see that Caucus officials were letting votes be counted when those voting were not registered, giving Hillary Clinton a win over Bernie Sanders.

"They're letting them into the caucus right now without registering them," a woman can be heard yelling as a steady line of people stream by.

"They're going to do the count. They're all going to be part of the count," anther woman can be heard saying in reply.

"But they're not registered," a man says.

"They will register after this," the woman can be heard saying.

"Clinton supports caught BREAKING the rules," Porter writes in the video description. "This just happened at caucus location in Nevada. Hillary supporters were not registering to caucus, which is NOT allowed by the Democratic Party."

Via the Nevada Secretary of State- Democratic Caucus rules:

Basic Caucus Process:  First, you will register or sign in at your caucus location.


Watch and listen:



SOUTH CAROLINA - REPUBLICAN PRIMARY 

Despite his campaign being declared dead multiple times by the MSM over the last few months, and after a New Hampshire win, Donald Trump has also won the South Carolina Primary with an impressive double digit lead, as reported by multiple outlets. 

Jeb Bush also suspended his campaign after South Carolina GOP voters weighed in, stating "But the people of Iowa, the people of New Hampshire and South Carolina have spoken, and I really respect their decision. So, tonight I am suspending my campaign."

See below:



Now for the featured headline video....... Donald Trump South Carolina Full Victory Speech (2-20-16)



BOTTOM LINE - VOTER REVOLUTION

I started writing straight politics in September 2006 for the Wake up America blog, and after years of following politics it got to the point where I was ready to quit writing, seeing the same exact pattern year after year election after election with only the names changing..... but 2016 brought something new to the table... not just Donald Trump, but a Republican base that was tired of broken promises, tired of politicians promising what "conservatives" wanted to hear, just to go on and compromise after they won their elections.

This year has brought about a "voter revolution," where the Hell Stream Media couldn't control voters anymore, the Republican "establishment" couldn't "select" their candidate because the voters rose up and said "enough," and are supporting a candidate that definitely isn't following the "party line," where some of his stances go against everything hard-core conservatives stand for...... but Trump is being honest about it, isn't pretending, isn't lying, isn't saying what voters want to hear, but is instead stating "politically incorrect" truths and saying what they "need" to hear.

Seeing Donald Trump take on both parties' establishment political class, even when disagreeing with some of his stances, has been a pleasure, has made those of us that wanted nothing more to do with politics, watch, laugh, cheer and pay attention again..... and for that, I says kudos to Donald Trump.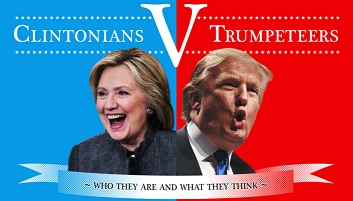 comments powered by

Disqus