"The Best Mix Of Hard-Hitting REAL News & Cutting-Edge Alternative News On The Web"
August 6, 2015
One Chart Shows A "Trumped" Nation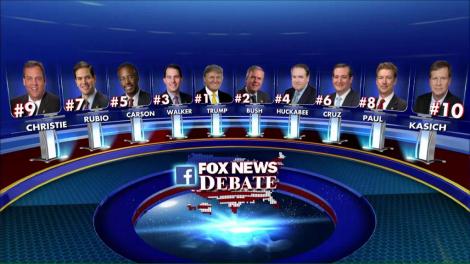 By Susan Duclos - All News PipeLine

One chart shows without a doubt the reason that many are glued to their monitors or televisions, taking an active interest in politics when for so many years people have become apathetic over elections and disillusioned with politicians that care more for what the polls tell them they "should" say or do rather than speaking the truth as they see it.

The chart below is from Google Trends. It is an interactive map showing US searches for Republican candidates, county by county.

Ladies and gentlemen we are a "Trumped Nation" according to the interactive map embedded below.





It is this type of interest that turned the tables on the mainstream media, where they have gone from treating a Trump candidacy as a joke, to generating headlines like those seen today, such as "How Jeb and the GOP Got Trumped," and "For some Republicans, a Trump victory looks increasingly possible," with pundits now asking "What If Trump Wins?"

Those taking an interest in Trump have stated his in-your-face habit of "saying what he means and meaning what he says" style has caught their attention, along with unapologetic habit of speaking what he sees as the truth with no thought to political correctness.

Furthermore his strategies on adversity and his novel turning the tables on opponents has made politics interesting again. For example, when he gave out Lindsey Graham's cell phone number, Graham created a video of him smashing and burning his phone.... yet when Gawker published Trump's phone number, Trumped turned it into a political campaign ad using his voice recording, thanking Gawker for the free publicity.






No matter how many times the media and the political establishment hs declared Trump dead in the water, his polling numbers continue to spike as he dominates the GOP polls, taking a recent double digit lead against all opponents.

At some point we all have to wonder if he is able to run a country with the same success he has run his campaign to date.

The first GOP debate is held tonight with Trump taking center stage since he is in the lead in all the polls and it is most likely going to be the most-watched debate in decades if not longer.

August 6, 2015


Fox News Republican Debate




9pm ET - Top 10 Candidates (2 hours)




5pm ET - 

Candidates outside top 10

 (1 hour)


Aired On:

 Fox News Channel


Location:

 Quicken Loans Arena in Cleveland, OH


Sponsors:

 Fox News, facebook


Moderators:

 Bret Baier, Megyn Kelly and Chris Wallace


Rules:

 Top 10 candidates in an average of 5 national polls











comments powered by

Disqus