Whatfinger: Frontpage For Conservative News Founded By Veterans
"The Best Mix Of Hard-Hitting REAL News & Cutting-Edge Alternative News On The Web"
May 21, 2018
While The Pentagon Has Invested Billions Of Dollars Protecting Critical Military Systems From This Existential Threat, Obama Holdovers In The DHS And DOE Would Rather Fall On Their Swords Than Recognize Its Reality
Submitted to All News Pipeline by Dr. Peter Vincent Pry and Dr. William Radasky 
A recent story titled "EMP: Real Threat or Elaborate Hoax" on Zero Hedge, May 14, 2018, should be laughable.
We should know EMP (Electro Magnetic Pulse) is real because the U.S. Defense Department spent billions of dollars protecting critical military systems from EMP since 1963 — continuing today.
We should know EMP fields generating typically tens of thousands of volts/meter would assuredly be fatal to a society where most everything runs on 120 volts or less.
Unfortunately, some with no expertise on EMP are as misinformed on EMP as many within the Department of Homeland Security (DHS) and the Department of Energy (DOE) responsible for protecting the electric grid and other life-sustaining critical infrastructures.
Like the DHS and DOE Obama-holdovers and career bureaucrats who do not know the difference between real EMP experts and frauds. But at least that story appears to be honestly looking for EMP truth, while DHS and DOE apparatchiks are looking for excuses to do nothing about EMP.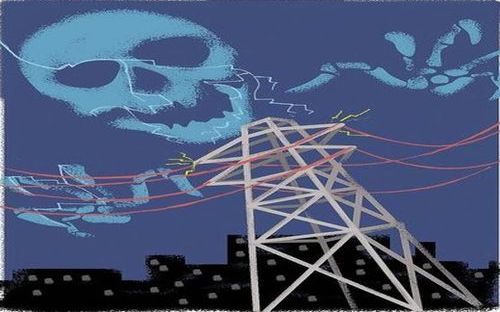 "Climate Change" true believers would rather fall on their swords than recognize the reality that EMP should be higher priority.
We who have worked in EMP for professional lifetimes are enormously frustrated to see amateurs, academics, reporters, and even some scientists untrained and uninformed posturing as experts. It is extremely dangerous when so many in the public forum deny or grossly underestimate EMP, ignorant of the vast body of scientific research and empirical evidence proving EMP is the greatest threat to our electronic civilization.
The reports of the Congressional EMP Commission — 3 new unclassified reports were published recently — are definitive for purposes of public policy. In summary:
· EMP is a proven threat to electronics and critical infrastructures.
· High-altitude EMP (HEMP) nuclear attack or natural EMP from a solar super-storm would be assuredly catastrophic, given our current state of unpreparedness.
· Cost-effective protection of U.S. critical infrastructures is well within the nation's capability.


Beginning in the 1960s, after high-altitude nuclear experiments by the U.S. in the Pacific and the Soviet Union over Kazakhstan, great efforts by both countries were made to understand generation of EMP fields, interaction of EMP with cables and equipment and impact on electronics. Well-respected scientists and engineers like Bill Karzas, Conrad Longmire, Carl Baum, Bill Graham, Ed Vance among others from the U.S. worked tirelessly to understand all aspects of the problem.
Their work was published in both classified and unclassified peer reviewed journals. Later experiments tested theories of generation of Compton electrons and the turning of those electrons in high levels of magnetic fields to generate the transverse currents that form early-time HEMP fields.
The U.S. and USSR also worked hard to understand late-time HEMP's effects on long communications and power lines.
Based on HEMP measurements from nuclear tests, physical simulators were built and from the late 1960s until today, electronic equipment and systems are being tested.
One of the clear results of this testing is, as electronics changed from analog to digital, operating at much lower levels of internal currents, unprotected equipment fails more easily from HEMP.
Indeed, modern electronics are over one million times more vulnerable to HEMP than the vacuum tube and transistor electronics of the 1950s and 1960s.
One myth is that everything the U.S. knows about HEMP is from the 1962 Starfish Prime high-altitude nuclear test.
Untrue.
The USSR 1961-1962 conducted 6 HEMP tests over land. In 1994, the Russians published an unclassified report proving widespread and significant damage to the Kazakhstan electric grid.
Another myth is that underground nuclear tests are not useful for learning about HEMP.
Untrue.

Underground nuclear testing proved that weapon yield and especially gamma ray output are the chief parameters for the HEMP effectiveness of a nuclear weapon.
Today, even North Korea knows how to build a "Super-EMP" weapon, as evidenced by Pyongyang's publication of their report "The EMP Might of Nuclear Weapons," Sept. 4, 2017.
This report North Korea released two days after their successful test of an H-Bomb on Sept. 2, 2017, which they describe as capable of "super-powerful EMP attack."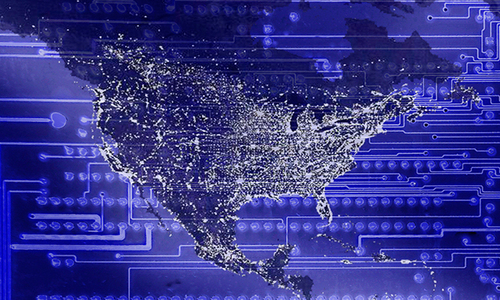 No scientific-technical and military-doctrinal literature on EMP by Russia, China, North Korea, and Iran reflects any of the mythology being churned-out by the cottage industry of U.S. non-experts that EMP is allegedly a "hoax" or "unproven."
Our enemies understand EMP is the greatest weapon to decisively defeat the U.S. by attacking our electronic Achilles' Heel.
How to protect electronic civilization from EMP doomsday?
The Congressional EMP Commission recommends targeted protection of the electric grid and other life-sustaining critical infrastructures, which are the technological foundations of modern civilization.
The field of electromagnetic compatibility (EMC) is a technical discipline parallel to EMP protection. The International Electrotechnical Commission (IEC) has produced 22 standards and reports, outlining how protection can be done cost-effectively.
The Institute of Electrical and Electronics Engineers (IEEE) has also contributed to the solution by the publication of many excellent articles.
But nothing will happen if DHS and DOE are entrusted to protect the American people from EMP.
President Trump, please sign an executive order directing your government to implement the EMP Commission recommendations — ignored by President Obama for 8 years.

This story was originally published here. Dr. William Radasky is the co-author of this article. He served on the EMP Commission and is internationally recognized as one of the world's foremost EMP scientists.
Peter Vincent Pry is executive director of the Task Force on National and Homeland Security. He served on the Congressional EMP Commission as chief of staff, the Congressional Strategic Posture Commission, the House Armed Services Committee, and the CIA. He is author of "Blackout Wars." For more of his reports, Go Here Now.



NOTE TO READERS:

With digital media revenue spiraling downward, especially hitting those in Independent Media, where attacks from every direction continue to come unabated, it has become apparent that traditional advertising simply isn't going to fully cover the costs and expenses for many smaller independent websites.





Any extra readers may be able to spare for donations is greatly appreciated.



One time donations or monthly, via Paypal or Credit Card:



Or  https://www.paypal.me/AllNewsPipeLine
Donate monthly from $1 up by becoming an ANP Patron.




comments powered by

Disqus