"The Best Mix Of Hard-Hitting REAL News & Cutting-Edge Alternative News On The Web"
February 10, 2016
Unravelling Right Before Our Eyes -  Preparation, Precious Metals & The Coming X-Wave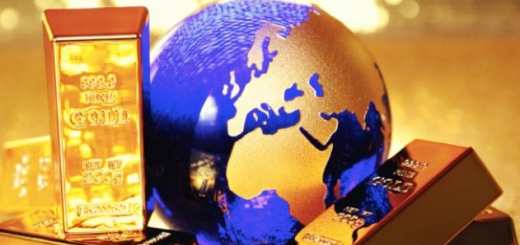 By Susan Duclos - All News PipeLine

When Citigroup asserted last week that the world economy seems trapped in a "death spiral,"  they joined a growing number of financial insiders and experts who have been warning of the total global economic meltdown we are witnessing today.

Trends Journal publisher Gerald Celente warned last week that the "panic is on," while financial writer and  trader and investor Gregory Mannarino reiterating that the Federal Reserve is out of ammo as we watch the entire "recovery" illuion unravel right before our eyes.

Starting with Mannarino because he was one of the few analysts that accurately called the top of the DOW in May 2015 when, according to Greg Hunter at The USA Watchdog, the  "market was well over 18,000 then and currently more than 2,000 points lower," because Mannarino has another prediction regarding his "X-Wave Theory.:

This year, 2016 is the year for precious metals. I believe we are going to enter a scenario that I call an "X-Wave," an X-Wave theory that I came up with where we are going to see the stock market drop downward, and then you are going to get a crossover with an upward trajectory of precious metals, and this also will be extreme.  All of this has to correct to fair market value.  We have nothing but a twisted distorted market that is so out of touch with reality that it is, frankly, mind blowing.  It will correct to fair market value–period.  There are no "maybes."  There are no "ifs." It will correct, and we are seeing it now."

[...]

Mannarino goes on to say, "This is going to make the 2008 event look like child's play. We are going to drop lower than we did before.  The Federal Reserve is out of ammo.   The Fed can go negative interest rate.  Maybe it will put a temporary bottom in this market, but it's going to hurt the people.  There is no doubt about it, the economy of the world is slowing.  The U.S. economy is slowing.  You can look at metric after metric, Baltic Dry Index, GDP numbers just missed the mark and manufacturing numbers also missed the mark.  You can just go on and on and on.  I don't know what kind of proof people need to say Obama is peddling fiction.  We are slowing down, and people are going to get hurt here, and I mean hurt badly.  It will be way worse than the last meltdown, and this event will not bounce back like it did last time."

The entire Hunter/Mannarino interview below:




In reading up on financial news this morning, the same theme is being seen across the board as we hear  talk of the devastating Deutsche Bank data leading the charge in the collapse of the derivatives ponzi, and we are reminded that if you can't hold it, you don't own it as others highlight the fast rise of precious metals.

Related: Day Of Reckoning: The Collapse Of The Too Big To Fail Banks In Europe Is Here

Money manager Peter Schiff also predicts "The price of gold is going to skyrocket, and it's going to go up so much more than this because we are just getting started."

It is noteworthy that on February 8, 2016, CNBC reported that "Gold futures for April delivery surged 3.47 percent to close at $1,197.90 an ounce, and broke above $1,200 for the first time since June. The precious metal also recorded its best trading day since December 2014."

"The gold trade is signaling a retreat in global inflation," said Mark Luschini, chief investment strategist at Janney Montgomery Scott. "In times of economic stress ... gold acts as a store of value."

The situation is deteriorating at such a rapid pace that just this morning Federal Reserve Chair Janet Yellen flagged risks to the economic outlook, with more mainstream pundits joing the growing list of experts they used to mock, in warning of a potential crisis on the horizon.

When the MSM can no longer hide the truth and starts admitting there is a problem, then we have to wonder if they will be held accountable for not warning people while there was still time to prepare for what is coming.



Via the description from the video above:

Author Chris Martenson from Peak Prosperity.com joins me to discuss some of the necessary steps every thinking person ought to take in order to survive the global economic crisis. Chris and co-author Adam Taggart have a brand new book called 'Prosper' which can help us all do just that. Because as Chris notes, you can't PRINT your way to prosperity, the Central Banks tried that, and now we stand on the precipice of complete economic failure. And Chris says, "I don't know how anybody can avoid it at this point.... this has been the best FAKE recovery money can buy."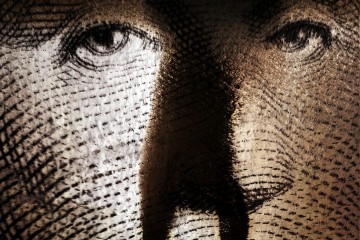 comments powered by

Disqus