Please Visit Whatfinger News - Conservative Frontpage founded by veterans.
"The Best Mix Of Hard-Hitting REAL News & Cutting-Edge Alternative News On The Web"
May 14, 2016
Hoax Terror Attack Proves How Woefully Unprepared Authorities Are For The Next Major Terrorist Attack As U.S Admits Tens of Thousands Potential Terrorists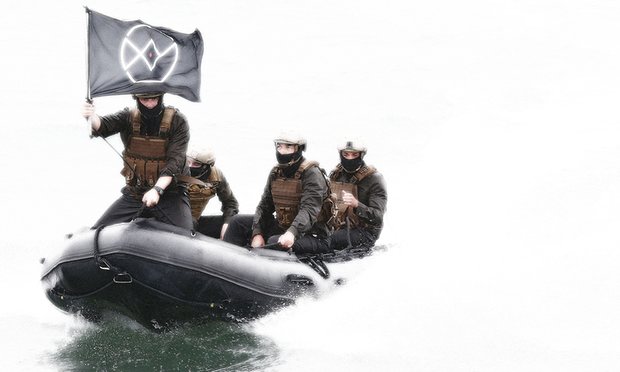 By Susan Duclos - All News PipeLine

The Cannes Film Festival, is an annual film festival held in Cannes, France, which previews new films of all genres, including documentaries, from around the world, and in prepartion for the event where some of the most well known names in the world attend every year, France has supposedly deployed hundreds of soldiers, police and security agents as well as air and sea exclusion zones and a ban on drones. All  of these security measures implented following the Paris terror attacks, which left 130 people dead and over 300 more injured when multiple attacks happened simultaneously.

According to the Daily Mail, aroud 45,000 people are expected to visit the event this year.

In fact, last month in prepartion for the event,  French authorities conducted a security exercise around the Palais des Festivals in Cannes, which included special forces and police as seen in the video below from April 22, 2016:



What occured yesterday, in France, at the exclusive Hotel du Cap where many high profile actors and actresses are staying for the Cannes Film Festival, including George Clooney and wife, Julia Roberts and many others, prove without a doubt that authorites that tout how very prepared they are for the next terror attack, are truly and woefully unprepared.

Initial reports, like the one at PageSix, explain that "Wealthy guests at the exclusive Hotel du Cap in Antibes during the Cannes Film Festival were terrified when men wearing what looked like suicide vests arrived by boat bearing a black, ISIS-like flag."



The men, clad entirely in black, descended on the posh hotel while a helicopter hovered overhead as diners enjoyed a gourmet lunch on the terrace overlooking the Mediterranean on Friday.



Sources said some guests flew into a panic, fearing a terrorist attack, but were later told it was just a "joke."



One witness said: "A helicopter and men with suicide vests and a fake ISIS flag pulled up by boat on the water in front of the Hotel du Cap's Grill restaurant. Diners including [Vanity Fair editor in chief] Graydon Carter and his wife Anna, plus [Alice + Olivia designer] Stacey Bendet were sitting in shock. Hotel security got rid of the men but everyone was stunned.



"Nobody knew if it was a stunt or not. Some people were panic-stricken. But they were later told it was a police training exercise. If so, why was there no warning?"


Later guests were told it was "kids" playing a joke.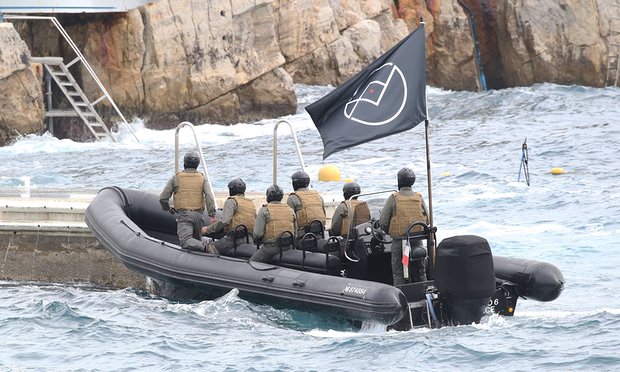 Later reports explain it was not a police training exercise, nor kids playing a joke, but rather a publicity stunt carried out by a French Internet company and "Cannes police are investigating the stunt, which a du Cap spokesperson has called "a bad joke – a really bad one".

While the video below doesn't show the reaction of the guests after these fake "terrorists" finally landed, descriptions by Daily Mail and others claim some guests "cowered in fear."



IT IS NOT JUST FRANCE, BUT GLOBAL AUTHORITIES ARE UNPREPARED

If authorities are investigating this hoax terror attack then it is obvious police had no prior knowledge of said "publicity stunt", which brings up some key questions....... where was all this increased security? What if these had been real terrorists? How many of those staying at the Hotel du Cap would be dead right this second?

It is not just France that is woefully unprepared, but  authorities across the world, including the U.S. are just as unprepared.

Evidence of how unprepared the U.S. authorities was proven after the attack in San Bernardino, California, shortly after the Paris attacks, where a husband and wife Jihadist team killed 14 people and injured another 22. It is noteworthy that the wife of that team had been allowed into America using a Fiance Visa and supposedly had passed the "screening" process by the US goverment.

By now it is has been widely reported and discussed throughout the Main Stream Media as well as the Alternative Media that terrorists are using the Refugee Resettlement program to infiltrate the U.S. and European countries, with some recent reports indicating that "dozens of terror suspects" were among the refugees admitted into Germany. 

Authorities have in total received 369 reports concerning suspected members or supporters of terrorist organizations who have come to Germany as refugees. Over a million people arrived in Germany to seek asylum in 2015 alone.

The proposed "ceiling" for refugee admissions for Fiscal Year (FY) 2016 into the U.S. is 85,000 and the chart below gives us a visual of how many refugees have been imported into the U.S. since 2009, that we know about. (Note - 31.5% came from Near East/South Asia—a region that includes Iraq, Iran, Syria, and Afghanistan.)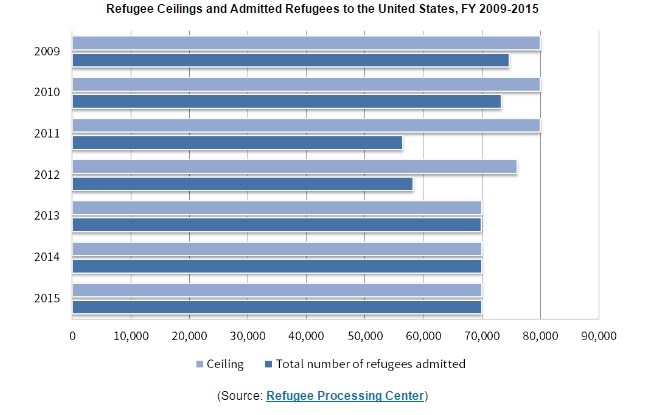 (Image via Immigration Policy Org.)

While the chart above shows 70,000 for 2015, the chart from acf.hhs.gov for 2015, listing how many refugees were imported to what states and country of origin, has a bottom line total is showing over 140,000.

Neither of those supposed totals include terrorists that have made it across the border, despite having spoken openly about using our porous borders to infiltrate the U.S.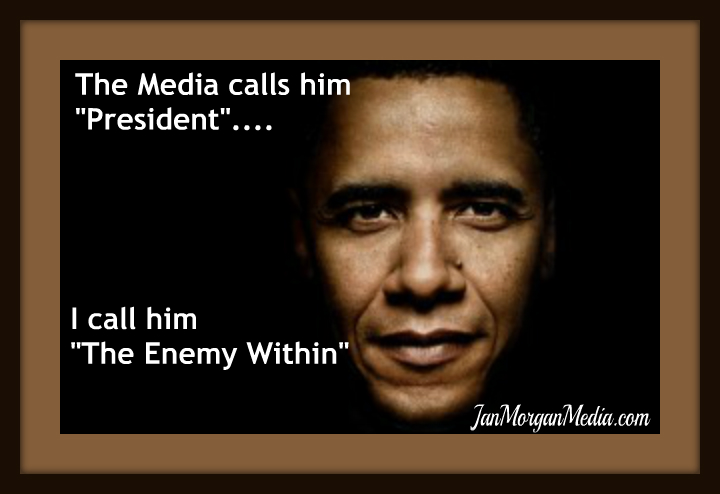 BOTTOM LINE

While the Cannes event showed how unprepared France is for another mass terror attack, despite their increased security, the U.S. is not just unprepared but  Obama has deliberately imported potential terrorist in by the tens of thousands as has deliberately hindered border security as well as forcing border patrol to allow illegal immigrants to just "walk out the front door."



Art Del Cueto, a Border Patrol agent and Vice President of the National Border Patrol Council, which has endorsed Republican presidential candidate Donald Trump, and National Border Patrol Council Spokesman and Border Patrol agent Shawn Moran stated that illegal immigrants who are not given notices to appear "walk out the front door" and "We don't know who we're releasing" in a report broadcast on Thursday's "O'Reilly Factor" on the Fox News Channel.

During the report, Fox News Channel Senior Correspondent Eric Shawn stated that "agents are under orders from the agency headquarters in Washington to release illegals by not giving them what's called NTAs, notice to appear summonses, that should send them straight to a deportation judge."


Anybody with an ounce of sense can see we are being set up a major terror attack.... the question is not if, but when, it will occur.









comments powered by

Disqus