Whatfinger: Frontpage For Conservative News Founded By Veterans
"The Best Mix Of Hard-Hitting REAL News & Cutting-Edge Alternative News On The Web"

January 1, 2022†
As Omicron Pushes The Globalists Overthrow Of America To Its End Game,†Stock Up On The Essentials Now Because Emerging Signs Show Soon There Won't Be Enough To Go Around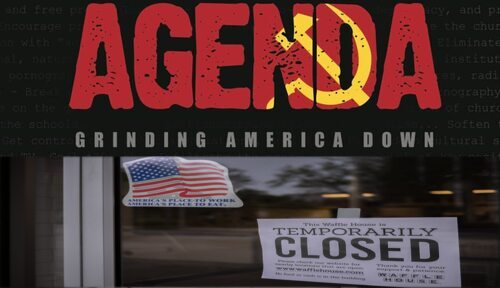 While it's often quite difficult in our present day world to get an accurate representation of how 'the masses' are really thinking, especially with the mainstream media sure to push their own 'propaganda' in attempts to 'manipulate' people into doing what they 'believe everybody else is doing', I've found that visiting the comment sections of websites that bring in commenters from the left and the right is a great way to see what we're not being told.
For example, while the comment sections of websites such as Breitbart, the Gateway Pundit, Infowars, Michael Snyder's 'The Economic Collapse Blog', Mac Slavo's SHTFPlan, ANP and many other 'prepping-type' and 'independent news websites' will bring in heavy Independent and Conservative-leaning comments, and far-left websites such as Raw Story, Mediaite and others will bring in vastly far-left comments, a website such as The Daily Mail brings a heavy dose of readers from the left and the right.
So as I've done many times previously, I'll go to the comment sections of websites such as the Daily Mail that bring in people from all political viewpoints and spectrums and read through their 'top voted' and 'worst voted' comments to see what people are REALLY thinking, unedited and un-propagandized by the MSM. And it seems like those comments always give us a much better view of what people are really thinking, overall, the 'big picture'†becomes much more clear.† †
So when I saw this Thursday story at the Daily Mail titled "US sets WORLD record 489,267 COVID cases in 24 hours as country risks grinding to a HALT: 'Incoming viral blizzard will make it hard to keep everyday life operating'", I immediately had to take a look at the comments to see what people were really thinking about everything being reported in that particular story.†
And jumping out immediately, the top-voted comment on that story by a nearly 15-1 margin, was the following gem.:†
I wonder how many people are still not aware the 'PCR' test that the whole pandemic was based on.......Is being discontinued at the end of December 2021 because it is NOT fit for purpose......It was never designed to identify a Virus or infection.......and yet people have succumbed to this CONvid Tyranny.......based purely on the PCR Test.....
With two of the worst-voted comments, also by huge margins, on that story being....:
We need a complete notional lockdown to save lives. (ANP: Their spelling error, not ours!)
and
We need an immediate national lockdown, this is a state of emergency. Anyone still unvaccinated needs to be arrested. (ANP: Well, at least that one spelled 'national' correctly!)†
....we see where America is headed if the radical leftists get their way, into full-scale tyranny.†
Can you imagine being thrown away forever for NOT taking a 'vax' that ISN'T WORKING! The CDC admitted as much recently when they told Americans to stay away from cruise ships, 'no matter what your vaccination status,' as was†reported in this NBC News story. The CDC should have just bluntly stated the truth: 'the vax isn't working'.†
(ANP FUNDRAISER:†Due to renewed censorship by 'big tech' upon ANP articles, we're now running a fundraising drive. We also want to thank everybody who has donated to ANP over the years. With donations and ad revenue all that keep ANP online, if you're able, please consider donating to ANP to help keep us in this fight for America's future at this absolutely critical time in US history. During a time of systematic, 'big tech' censorship and widespread institutional corruption, truth-seeking media and alternative views are crucial, and EVERY little bit helps more than you could know!)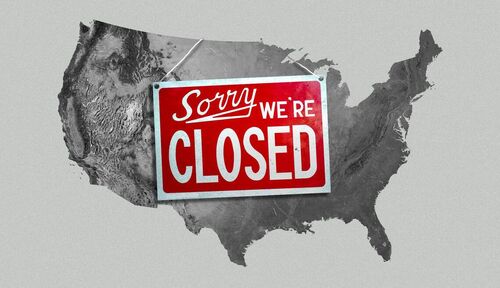 So with every day that brings us new potential of an 'America grinding to a halt' if 'Dr Michael Osterholm', a former advisor to President Biden's transition team, who said he expects a 'viral blizzard' to exacerbate the situation in the coming weeks and who went so far as to proclaim he†'expects it will be hard to keep America running and everyday life operating', we'll next be taking a look within this story at many signs recently seen at numerous businesses that indeed,† some places are already grinding to a halt.
And with Americans having proof that Dr. Anthony Fauci, the CDC and the American taxpayer funded 'gain of function research' that went on in Wuhan, China, ensuring that eventually there'd be a 'bioweapon' emerging from this mess that would be spread much more quickly than some of the others such as 'Omicron the moronic' (if we are to believe a word that they tell us!), as this NPR story tells us, "The omicron surge is making it hard to staff stores and restaurants. Some are closing." From that story before we continue.
The surge in the number of people testing positive for the coronavirus is making it harder for business owners to staff stores and restaurants during the holidays. Omicron is forcing many to close.†
If you've been out shopping or dining this holiday week, you may have noticed fewer workers at some businesses. The omicron surge is making it harder to staff stores and restaurants. And as NPR's Hansi Lo Wang reports, some businesses have had to make the hard choice to close their doors.
In New York City, Sarita Ekya shut down her restaurant for the week. It's called Sarita's Macaroni and Cheese, or S'MAC for short. While there's a lot of S'MAC jokes out there, it was no joke when one of her employees tested positive for the coronavirus a few days ago.†
Ekya and her staffers decided to give themselves time to line up for PCR tests, wait for results and try to figure out when it's safer to reopen.
I'd be lying if I didn't say that we had the shot. I did feel very defeated. It just felt like, oh, God, here we are again, you know? And it's just exhausting.†
Other restaurants and stores are also feeling it. With COVID surging as the world heads into a third year of a pandemic, that has put service workers' health and safety especially at risk and kept many small business owners in survival mode.
With businesses not only in New York but now St. Louis and other places also closing up shop due to alleged 'Omicron surges', and those early runners hinting of much more of that to come in the days and weeks ahead, in the final section of our story below we're going to be taking another look at stocking up on just the 'necessities' and 'essentials', especially with the previous COVID lockdowns already bringing America a massive supply chain crisis.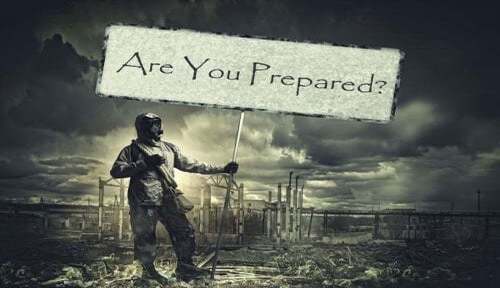 So while the left is trying their very best to demonize anyone who has refused to take the shot as 'unpatriotic' or 'not following science' or 'putting everyone else at risk', we'd love to ask them:†"why again are there so many so-called 'COVID outbreaks' at so many so-called 'fully vaccinated' places?"†
A question that is surely making 'the vaxxed' heads explode all across America, such as the very interesting conversation I had with my fully vaxxed Mother on Friday who told me about other family members who recently got their boosters and so won't be visiting her as was planned because they themselves are now feeling ill, we'll argue here that the still unvaccinated overcame the biggest and most expensive and elaborate propaganda campaign in the history of the world.†
With them trying to bribe us with free beer, free donuts, cash and other 'free things' to 'take the shot' that has failed, using celebrities and politicians and the like to pose for selfies with 'the jab', pushing that line we've heard so much from Hollywood and the msm, "everyone else is doing it, you should too", those who stood their ground against the propaganda deserves a brief congratulations.†
Also overcoming their threats against our lives and livelihoods, with 'Joe Brandon' unveiling 'vaccine mandates' which caused hospitals to insanely let go of good employees during an alleged pandemic, to the US military launching a purge upon those who refuse to 'get the shot', we can see so clearly where this is all leading to if we stay upon the path that we're on, and we ourselves cannot help but being driven to 'prepare'. Many food, water and other 'essential' items still available now include:†
Meats:
Kansas City Sampler Steak Set - 2 Filet Mignon and 2 Strip Steaks

Chicago Steak Meal Set Includes Savory Ribeye, Top Sirloin Steak, Angus Steak Burgers, & Lemon Herb Chicken Breasts

Aged Angus Filet Mignon Top Sirloin NY Strip Ribeye and Premium Ground Beef by Nebraska Star Beef - All Natural Hand Cut and Trimmed - Steak Gift Packages Delivered to Your Door

Bison Burgers & Steaks Combo Pack: 100% All-Natural, Grass-Fed and Grain Finished North American Bison Meat with no Growth Hormones or Antibiotics - USDA Tested - 14 Piece of Tender, Flavorful Meat

H.F.'s Outstanding All Natural Skinless Boneless Chicken Breast, 40 Ounce

T-Bone Steaks, 6 count 16 oz each from Kansas City Steaks

Angus Wagyu Ground Beef Patties By Nebraska Star Beef - The Ultra Premium Package for Family Grilling Events

Freeze Dried Foods:

Wise Company Long Term Emergency Freeze-Dried Food Supply, Breakfast and Entree Variety

MRE Meals - 124-Serving Freeze Dried Emergency Food Supply

Long Term Dehydrated Food Storage - 120 Large Entree Servings - 29 Lbs- Disaster Prepper Freeze Dried Supply Kit

Wise Company ReadyWise, Emergency Food Supply, Emergency Freeze Dried Fruit Bucket, 120 Servings

Wise Company Emergency Food Supply, Freeze Dried Meat Variety, 15-Year Shelf Life, 60 Servings

Wise Company Emergency Food Supply, Variety Pack, 25-Year Shelf Life, 104 Servings

Wise Company ReadyWise, Emergency Food Supply, Freeze Dried Vegetables, 120 Servings

Mountain House Classic Bucket | Freeze Dried Backpacking & Camping Food | 24 Servings

Mountain House Diced Beef #10 Can Freeze Dried Food - 6 Cans Per Case

Mountain House Cooked Diced Chicken #10 Can

Augason Farms Lunch and Dinner Variety Pail Emergency Food Supply 4-Gallon Pail

Augason Farms Breakfast Emergency Food Supply 11 lbs 1.8 oz 4 Gallon Pail

Fruit pails or buckets shipping now for 2 to 3 weeks, so might want to pick individual cans/packets HERE.

PB2 Original Powdered Peanut Butter - [2 Lb/32oz Jar]

Augason Farms Vegetable Stew Blend 2 lbs 0.5 oz No. 10 Can

It's Just - Whole Egg Protein Powder, Made in USA, Non-GMO (8oz)

Augason Farms 5-90158 Scrambled Egg Mix, 2 lbs, 4 oz. No. 10 Can

Augason Farms Dried Whole Egg Product 2 lbs 1 oz No. 10 Can

Hoosier Hill Farm All American Dairy Whole Milk Powder 1 lb

Hoosier Hill Farm Heavy Cream Powder Jar, 1 Pound

Hoosier Hill Farm Real Butter powder, Gluten and Hormone.free, 2 lbs

Augason Farms Dehydrated Chopped Onions 1 lb 7 oz No. 10 Can

Nutristore Freeze Dried Mozzarella Cheese Shredded Premium Quality

Amazon Search 'Flour'

Canned/Packaged Goods:

Wellsley Farms White Premium Chunk Chicken Breast in Water, 12.5 Ounce, 6 Count

Keystone Meats All Natural Canned Chicken, 28 Ounce by Keystone Meats

Swanson Chicken Š la King Made with White and Dark Meat Chicken, 10.5 Ounce Can (Pack of 12)

Dinty Moore Beef Stew with Fresh Potatoes & Carrots 20 oz (Pack of 12)

Armour Star Classic Homestyle Beef Stew, 20 oz. (Pack of 12)

Keystone Meats All Natural Canned Beef, 28 Ounce

SAMPCO Shredded Beef 3lb.

Kirkland Signature Chicken Breast (Chicken Breast -6 Count)

Keystone Meats All Natural Canned Pork, 28 Ounce

Armour Star Roast Beef With Gravy, 12 oz.

Armour Star Banner Sausage, Easy Open Can, 10.5 oz. (Pack of 12)

Wild Planet Skipjack Wild Tuna, Sea Salt, Keto and Paleo, 3rd Party Mercury Tested, 5 Ounce (Pack of 12)

Armour Star Luncheon Meat, 12 oz. (Pack of 12)

Canned Vegetables Variety Of Options

Canned Fruits Variety Of Options

Rice

Beans

Pasta

And Don't Forget Your Dogs & Cats

Purina Fancy Feast in Gravy Adult Canned Wet Cat Food

And in a very worse case scenario, should the grid go down for an extended period of time, having a generator or an alternative way to create power could become the difference between life and death.††
Generators:

Honda EU2200i 2200-Watt 120-Volt Super Quiet Portable Inverter Generator

WEN 56203i Super Quiet 2000-Watt Portable Inverter Generator w/Fuel Shut Off, CARB Compliant, Ultra Lightweight

A-iPower SUA2000iV 2000 Watt Portable Inverter Generator Quiet Operation, Lightweight

Westinghouse WGen7500 Portable Generator with Remote Electric Start - 7500 Rated Watts & 9500 Peak Watts - Gas Powered - CARB Compliant - Transfer Switch Ready

Champion Power Equipment 76533 4750/3800-Watt Dual Fuel RV Ready Portable Generator with Electric Start

Champion Power Equipment 100692 2000-Watt Ultralight Portable Inverter Generator

Extension Cords:

Southwire 2588SW0002 Outdoor Extension Cord- 12/3 American Made SJTW Heavy Duty 3 Prong Extension Cord- Great for Commercial Use, Gardening, and Major Appliances ( 50 Foot- Yellow)

AmazonBasics 16/3 Vinyl Outdoor Extension Cord | Orange, 100-Foot

Solar Panel Kit:

ECO-WORTHY 1KW Complete Solar Panel System Kit with Battery and Inverter for Homes House Shed Farm

Items For your Power Outage Kit:

RunningSnail Solar Crank NOAA Weather Radio for Emergency with AM/FM, Flashlight, Reading Lamp and 2000mAh Power Bank (Green)

Service Survival Emergency Radio & NOAA Weather Radio | 2000mAh Hand Crank Radio & Battery Powered Radio AM/FM NOAA Solar Radio Weather Radio Weather Radio LED Flashlight USB Power Charger

GearLight LED Tactical Flashlight S1000 [2 PACK] - High Lumen, Zoomable, 5 Modes, Water Resistant, Handheld Light - Best Camping, Outdoor, Emergency, Everyday Flashlights

Energizer Max 9V Batteries, Premium Alkaline 9 Volt Batteries (8 Battery Count)

AmazonBasics D Cell 1.5 Volt Everyday Alkaline Batteries - Pack of 24

Energizer Max C Batteries, Premium Alkaline, 4 Ct, Packaging May Vary

Energizer AAA Batteries (48 Count), Triple A Max Alkaline Battery

2-in-1 First Aid Kit (348-Piece) 'Double-Sided Hardcase' + Bonus 32-Piece Mini Kit: Perfect for Home & Workplace Safety [50 Person Kit]

Water and emergency Water Storage:

Crystal Geyser Pallet Of 84 Cases, Of Alpine 100% Natural Spring Water, 24 16.9oz bottlesper Case, Bottled at The Source
WaterBOB Bathtub Emergency Water Storage Container, Drinking Water Storage, Hurricane Survival, BPA-Free (100 Gallon)

Each of the videos below take a look at where America is galloping towards in 2022 if the globalists get their way.†
ANP is a participant in the Amazon Services LLC Associates Program.†
†
ANP FUNDRAISER: With non-stop censorship and 'big
tech' attacks upon independent media, donations from readers are absolutely critical in keeping All News Pipeline online. So if you like stories like this, please consider donating to ANP.

All donations are greatly appreciated and will absolutely be used to keep us in this fight for the future of America.

Thank you and God Bless. Susan and Stefan.

PLEASE HELP KEEP ANP ALIVE BY DONATING USING ONE OF THE FOLLOWING METHODS.
One time donations or monthly, via Paypal or Credit Card:

Or https://www.paypal.me/AllNewsPipeLine
Donate monthly from $1 up by becoming an ANP Patron.



Donate Via Snail Mail

Checks or money orders made payable to Stefan Stanford or Susan Duclos can be sent to:



P.O. Box 575

McHenry, MD. 21541







comments powered by

Disqus