Whatfinger: Frontpage For Conservative News Founded By Veterans
"The Best Mix Of Hard-Hitting REAL News & Cutting-Edge Alternative News On The Web"
Establishment Media Running Scared - Another MSM Hit Piece On Yet Another Influential Independent News Website As The Liberal Media Attacks Start Backfiring Big Time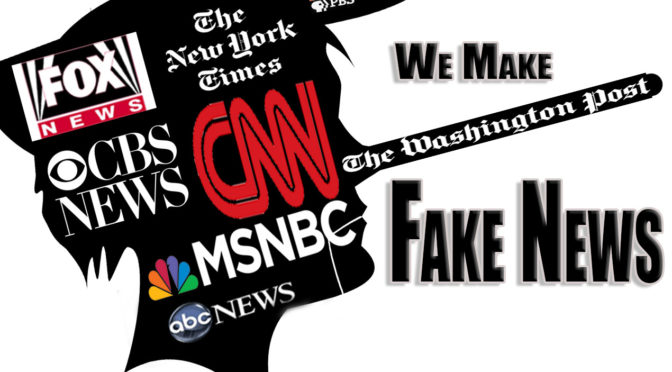 By Susan Duclos - All News PipeLine

Last week NBC News targeted the Independent Media website Epoch Times in a series of hit pieces aimed at discrediting the website by targeting their writers and owners personally for their living habits, culture and religion.

As we at ANP pointed out when writing about the targeting of The Epoch Times, a person's culture nor religion matter one iota if their work is documented, and their information is sourced and verifiable, because with news, that is the only important point when deciding to read, or source those Independent Media websites. Period.

In a sign of the war that the MSM has collectively decided to wage against Independent or Alternative Media, now the New York Times has put their crosshairs on another conservative and popular Independent media website, The Western Journal, in an attempt to smear them in the eyes of their own dwindling audience.

TARGETED BY MSM FOR DESTRUCTION

A little background about the NYT hit on Western Journal before delving into the reasons the liberal establishment media is running scared and dedicating months to outright smears and disinformation about certain Independent Media websites.

Via Breitbart we see a description of the hit piece: "The New York Times published a 5,000-plus-word hitpiece about conservative news website Western Journal. The piece accuses WJ of "sensationalist and misleading stories," of being overly pro-Trump, and makes excuses for Google and Facebook arbitrarily throttling its traffic."

More from Breitbart:


The Western Journal is a mainstream conservative website that maintains high traffic numbers, despite being subject to censorship by various Silicon Valley tech giants.

"Writing like this is exactly why heartland America no longer trusts The New York Times and other establishment outlets," said George Upper, editor-in-chief of The Western Journal. "Not only is it clearly disinformation — ironic, since it accuses The Western Journal of being a 'disinformation mill' — but it's not even good disinformation."

"The piece is so riddled with errors that I wrote 1,500 words rebutting it and I didn't even include everything they got wrong. And that's after they spent a year writing it. If I were The New York Times, I'd ask for my money back."

The New York Times took a deep dive into the history of the website, going all the way back to its founder Floyd Brown's opposition to Democrat presidential candidate Michael Dukakis in 1988. Brown was the creator of the famous "Willie Horton" ad, which criticized Dukakis for being soft on crime.

Western Journals rebuttal can be found here, and the original NYT piece, via Archive.is (since NYT is behind a paywall) is here.

Western Journal, like The Epoch Times, is more conservative, counters the MSM's chosen narratives, highlights items the MSM wishes to avoid or downplay, and along with a number of other Independent Media websites, has managed to bypass traditional media in a variety of ways, which is exactly why Independent Media is being targeted in the first place by these multi-million dollar organizations.


(If you appreciate stories like this, please consider donating to ANP to help keep us in this battle for the future of America.)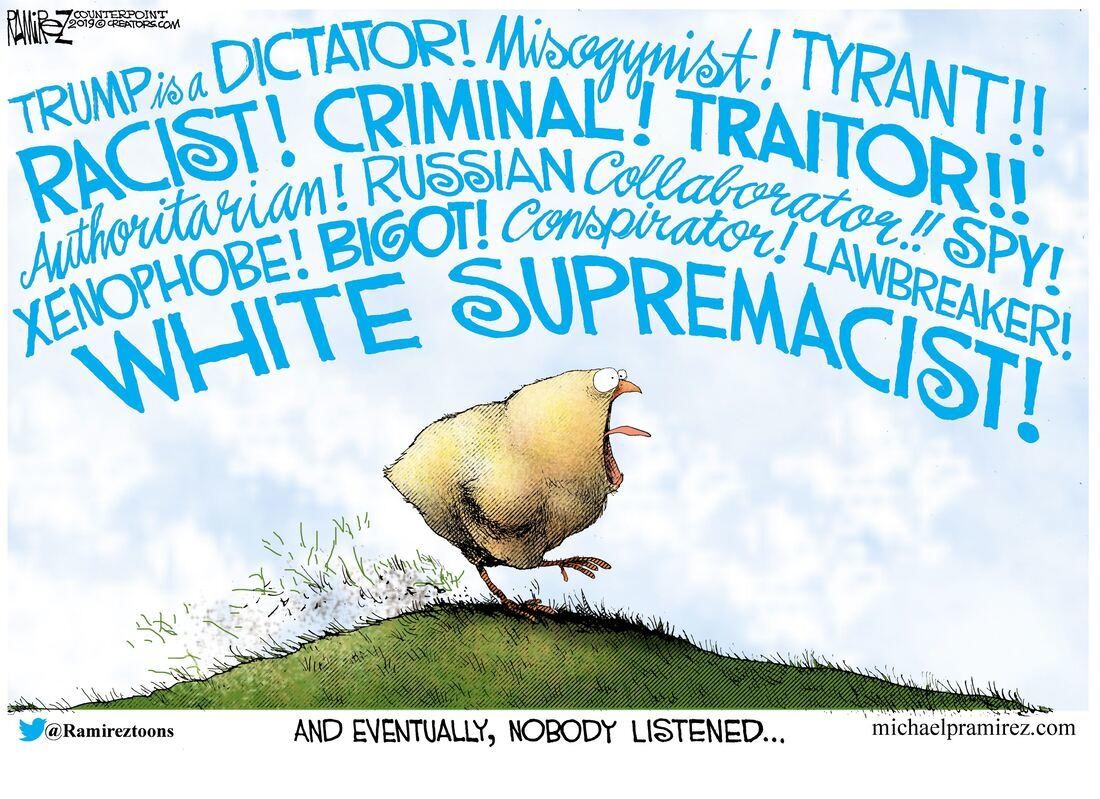 IT IS ALL ABOUT CONTROL - MSM LOST IT, AND NOW THEY WANT IT BACK

One specific paragraph in the NYT smear job against The Western Journal explicitly explains the "why" Western Journal was targeted:


In the parallel universe of Facebook, though, The Western Journal has been among the most popular and influential publications in America, shaping the political beliefs of more than 36 million deeply loyal readers and followers. In the three years ending in March, according to a New York Times analysis, Western Journal Facebook posts earned three-quarters of a billion shares, likes and comments, almost as many as the combined tally of 10 leading American news organizations that together employ thousands of reporters and editors.

For those that have not seen the ANP piece on the NBC hit piece against Epoch Times, the NBC writers also highlighted the popularity and reach of The Epoch Times, stating "The Epoch Times now wields one of the biggest social media followings of any news outlet."

Seeing the theme?

Both websites were able to reach far more social media users than many establishment media companies combined, which of course has the liberal establishment media freaking out ahead of the 2020 presidential election.

Via the Western Journal rebuttal:


That The Times would assign Pulitzer Prize-winning Nick Confessore to this hit piece for months is, of course, a compliment to how influential The Times believes The Western Journal to be — or of how scared the establishment is that President Donald Trump is going to do another end-run around them all the way to a second term by once again tapping into the so-called "new media" from which American voters increasingly get their news. (Or both.)

Bingo!!!!! They lost control of the narratives, and the people in 2016, and couldn't influence or control the outcome of the 2016 presidential election, and they blame Independent Media for it, so now they want Independent Media destroyed, one website at a time.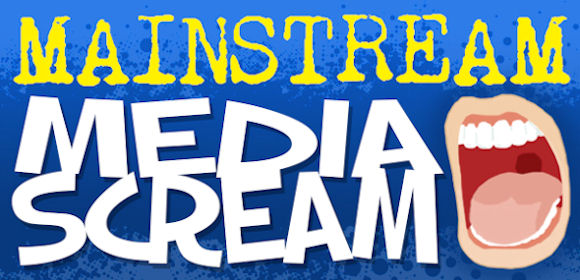 THE LIBERAL BIAS OF MSM BACKFIRES

As multiple studies have shown, the liberal establishment media's coverage of President Trump has been reliably hostile, generally  90 percent negative coverage consistently since even before the 2016 elections, and that is aside from the misleading, inaccurate and outright fake news stories the MSM has pumped out over the past three years.

Many of the corrections, edits, retractions and in some cases the deletion of MSM articles, only came after Independent Media exposed the lies or inaccuracies, forcing the MSM to acknowledge or change their narrative once they were revealed, then hammered by those that read Independent Media.

As the list of MSM "fake news" stories grew, Americans started relying more heavily on Independent Media, where sources are linked, documents are embedded, and when offering specific quotes, many times a video clip of those quotes would be embedded, proving the veracity of the citation.

The NYT hit piece against the Western Journal also includes the following paragraph:


Highly partisan news sites on the right far outnumber those on the left, according to a tally published last fall by NewsWhip, an analytics company. Conservative readers rely significantly more on hyperpartisan sites for news than liberal ones, and Facebook itself remains a major source of news for older Americans, who will be central to Republicans' electoral fortunes next year.

Interesting that the writer of the NYT piece won't acknowledge the one-way liberal coverage of almost all the establishment media outlets, which in turn forces their own readers to go to Independent Media to see the "other side," while justifying conservatives' reliance on conservative websites which they dub "hyper-partisan."

The difference between the MSM and Independent Media is simple. The MSM claims to have no bias, while IM websites acknowledge an inherent bias, yet will still link to original sources so readers can read and see everything and make their own determinations, rather than insisting "we know what is important for you to focus on," as the MSM does regularly.

That liberal bias on the part of the MSM has backfired as public confidence in Newspapers shows that in 2019 only 12 percent of the public have a "great deal" of confidence in them, with another 12 percent having "quite a lot," countered with 34 percent having "very little" confidence in them, and 5 percent having "none." 37 percent said they have "some" confidence.

The numbers for television news are even worse. In 2019 only 8 percent of the public has a "great deal" of confidence, followed by 10 percent that said "quite a lot" of confidence." That is countered by 45 percent that have "very little," and another 3 percent that has none. 33 percent said they had "some."

Source: Gallup's Confidence in Institutions annual surveys.


THE TARGETED HIT PIECES AGAINST INDEPENDENT MEDIA ALSO BACKFIRES

Not only has the MSM liberal bias backfired against them, but initial reactions by Independent Media readers have also shown that their targeting of Independent Media with hit jobs and smears, is already backfiring.

From our own comment section of the article about the NBC News hit job on The Epoch Times, we see the MSM, by targeting them, just gave them new readers and subscribers.

Richard Black: "This bears repeating: WHEN I READ THIS ARTICLE ABOUT THE NYT ATTACKING THE EPOCH TIMES WITH A HIT PIECE DESIGNED SOLELY TO DISCREDIT IT, I IMMEDIATELY SIGNED UP FOR A MONTHLY SUBSCRIPTION OF THEIR WEEKLY NEWSPAPER DELIVERED DIRECTLY TO MY HOME! I URGE EVERYONE WHO READS THIS, AND SHARES OUR CONSERVATIVE VALUES, TO DO LIKEWISE, AND TURN THE EPOCH TIMES INTO A FORCE AND PRESENCE SOOOOOO "YUGE" THAT IT IT IS BEYOND QUESTIONING OR IGNORING!"

Deplorable Susie: "HA -- The Epoch Times looks like a good site to check out now :-). I've heard of it before, but never went there -- I think I'll have to go there frequently from now on...............just 'cause :-)."


Mike: "Quality product, just started getting it."

Peace2U: "yep, I snooped around then book-marked it :)"

Remie: "The MSM has been making it's true colors known for quite awhile. Hopefully more and more Americans will wake up to what is really going on and support alternative news sites like Epoch Times and All News Pipeline, etc. Because if all alternative news is silenced, there will be no true and real news found anywhere....."

Rhonda: "What's ironic is that I had never heard of The Epoch Times and now that NBC tried to discredit them I bet their viewership has increased and NBC is too stupid to realize what they've done. Ha!"

Crabcake: "I never heard of Epoh Times either and then a couple of days ago I received a hardcopy/newspaper in the mail. I enjoyed it and think I might subscribe."

It is not only ANP readers either that shows how this backfired on the MSM, but as The Epoch Times site itself acknowledges and shows, they have received an "Outpouring of Support After NBC, MSNBC Hit Pieces."

As seen below, the same type of reaction is happening for The Western Journal after the New York Times hit piece.




BOTTOM LINE - LIBERAL MEDIA IS RUNNING OUT OF OPTIONS

Since the election of President Trump, despite the media throwing everything but the kitchen sink at him to prevent it, the MSM, big tech and social media giants have done everything in their considerable power to censor, block, and smear Independent Media that does not toe their "official narrative" line, and yet, readership of Independent Media has risen.

They called hundreds of Independent Media websites "Russian propaganda," while putting us all on "lists" mixed in with hoax websites. The have deplatformed people like Alex Jones and Laura Loomer. They have deleted millions of conservative website Facebook pages. They have attempted to bankrupt many smaller Independent websites.

The list goes on and on and on, yet Independent Media readers, have countered them all at every turn. Whether it is sharing links in forums, on social media, or in comment sections, or forwarding articles to others, or emailing links to friends and family, or donating to those sites, because those readers want the truth. Those readers are willing to click the source links supplied in the article, research for themselves, make their own determinatons that often do not match the rhetoric and propaganda that the MSM continues to push.

The latest attempts by the corporate establishment media to attack, smear, and publish outright and inaccurate hit jobs against the targeted Independent Media sources is already backfiring by the outpouring of support being seen for the victims of the targeted smears by the MSM.

Think of it this way..... the NBC and NYT hit pieces were basically liberal media talking to their liberal readers that still trust them, but the attention given to those attacks and smear jobs by Independent Media who linked to the rebuttals as well as the original attacks, has caused an outpouring of support for the very entities the MSM attacked....... and yet, they just did it again.

The bottom line is the MSM are running out of options to prevent Independent Media from offering alternate news options for readers that want sources, documentation and ways to verify what they are reading or watching. Much of the reason is because the MSM's desire to "control" the populace has led them to throw away their own credibility with their blatant bias and their increasingly frequent lies, and now the majority of Americans simply do not trust them anymore.





EMERGENCY FUNDRAISER: Despite generous donations, the still dwindling advertising revenue over the course of the last two years has forced us to completely deplete all our savings just to survive and continue to keep All News PipeLine online.

So due to continuous attacks upon us and ongoing censorship, ANP is extending our emergency fundraiser through September. 

PLEASE HELP KEEP ANP ALIVE BY DONATING USING ONE OF THE FOLLOWING METHODS.

One time donations or monthly, via Paypal or Credit Card:



Or  https://www.paypal.me/AllNewsPipeLine
Donate monthly from $1 up by becoming an ANP Patron.



Donate Via Snail Mail

Checks or money orders made payable to Stefan Stanford or Susan Duclos can be sent to:



P.O. Box 575

McHenry, MD. 21541







comments powered by

Disqus