Whatfinger: Frontpage For Conservative News Founded By Veterans

"The Best Mix Of Hard-Hitting REAL News & Cutting-Edge Alternative News On The Web"

April 12, 2016
Will April 19th Events Lead To Summer Chaos? CEO Of JPMorgan Chase Has Ominous Warning For America Of Economic Tragedy On Horizon
'If We Get Lulled Into A False Sense Of Security, It's Going To Be Too Late'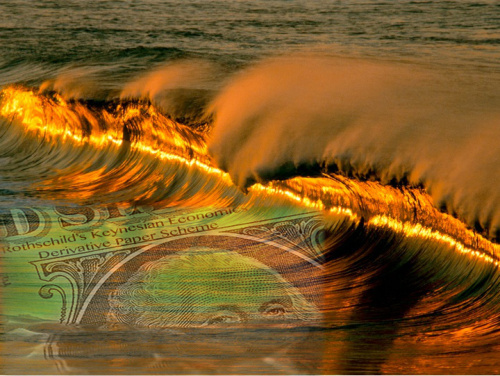 By Stefan Stanford - All News Pipeline - Live Free Or Die


Less than 2 weeks ago, ANP told you that there are more and more signs of 'coming mayhem' with 
nearly 1 out of every 3 Americans now unable to cover basic necessities
. 
The story from Michael Snyder over at the Economic Collapse Blog tells us that global leaders across the planet are beginning to panic as the reality of the global collapse happening now begins to set in. Telling us that we're only now beginning to witness the
 "opening chapters of a crushing economic crisis that will affect every man, woman and child in the entire world"
, Snyder continues to break down the signs that the mainstream media is now just beginning to cover, and for once actually using the term 'economic collapse', at least to describe what's now happening in South America.


According to two CEO's of major US companies including insider Jamie Dimon, the CEO of JPMorgan Chase, economic tragedy is surely on the horizon. CEO Keith Neumeyer, one of the world's top primary silver producers First Majestic Silver and the Chairman of mineral bank firm First Mining Finance,
tells SGT Report, 
"there's going to be a major revolt" and "we could well see riots in the streets"
 in the 2nd video. 
Neumeyer's warning combined with a new 
SQAlert from the website of Steve Quayle
 republished below could be huge indicators of future stress and unrest in the financial world as China has announced a gold-backed yuan to be unveiled April 19th. Combined with warnings of 'elite blood sacrifices' for this period of time offer Americans another opportunity to be prepared for absolutely anything to happen. 


With the final months of Barack Obama's presidency combined with the chaotic politics we're now seeing within both the Democratic and Republican parties as well as emergency meetings undertaken between Obama, Biden, members of the Federal Reserve and elitist bankers from around the world, we feel that we're near that boiling point where absolutely anything is possible. As past history during this time period indicates, a false flag or something horrific is a possibility any time in the near future into this summer and through the November election. The new SQAlert.:

HEADS UP ON THE 19TH - CHINA HAS ANNOUNCED GOLD BACKED YUAN ON THIS DATE, WILL THIS ANNOUNCEMENT SYNC, WITH ALL THE WARNINGS CONCERNING PENDING TERROR ATTACKS?
THE TENSION BEHIND THE SCENES BETWEEN THE U.S. AND CHINA IS BUILDING AND THIS MAY BE THE REASON FOR THE EMERGENCY MEETING BETWEEN OBAMA AND BIDEN TODAY WITH JANET YELLEN. CONSIDER IF YOU WILL THE OUTCOME OF THE CHINESE GOLD BACKED YUAN WHEN CHINA RELEASES THEIR TRUE GOLD HOARD NUMBERS TO THE WORLD AND ALLOW INDEPENDENT AUDIT. REAL WORLD NUMBERS, OF THOSE IN THE KNOW ESTIMATE BETWEEN 19-29 THOUSAND TONS! STRATEGIC DECEPTION BY THE CHINESE IN STATING VERY LOW NUMBERS OF TONNAGE HAVE ENABLED THEM TO ACQUIRE GOLD AND SILVER AT HISTORICALLY LOW PRICES OVER THE LAST 5 YEARS - THE U.S. HAS NO GOLD RESERVES ANY LONGER TO MATCH THE CHINESE - COUPLED WITH ALL THE APRIL 19TH EVENTS SOMETHING HAS CHANGED LAST NIGHT IN THE OVERSEAS GOLD AND SILVER MARKETS - COULD WE BE FACED WITH A MASSIVE US DOLLAR DEVALUATION COUPLED WITH ORCHESTRATED TERROR EVENTS IN SPECIFIC WORLD CITIES INCLUDING THE UNITED STATES? I AM GOING LONG TODAY, MEANING BUYING ADDITIONAL PHYSICAL METALS, AND EVEN IF THE PAPER MARKET SHORTS SELL THEIR PAPER GOLD AND SILVER TO SKIM THE LAST PROFITS POSSIBLE, THERE WILL COME A TIME AFTER SUCH ANNOUNCEMENT WHERE LESS AND LESS PHYSICAL METALS ARE AVAILABLE FOR PURCHASE - WHEN THE AMERICAN PUBLIC FINALLY GETS IT - IT WILL BE TOO LATE - CALL US AT 406-586-4840 AND GET WHAT YOU CAN AFFORD WHILE YOU CAN - STEVE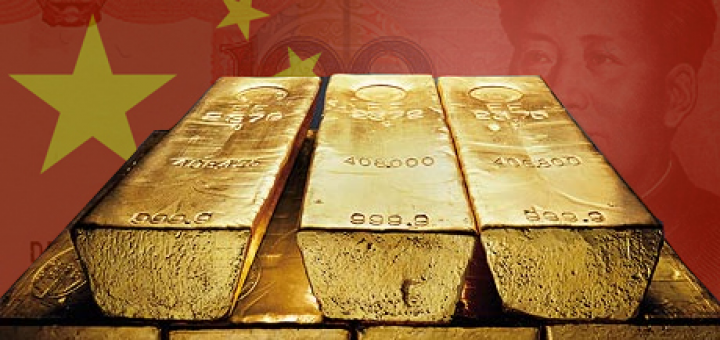 As Gary Franchi of the Next News Network tells us in the 1st video below, Jamie Dimon, the CEO of JPMorgan Chase has just issued a very ominous warning to America and the world of 'economic tragedy' upon the horizon. As Franchi drives into our head, the fact that a major CEO of a financial institution is telling us that economic tragedy is imminent is something that we need to take heed of...."if we get lulled into a false sense of security, it's going to be too late."
Over at Zero Hedge we have several recent stories including a warning from Bill Dudley, the President of the extremely powerful New York Federal Reserve Bank that 
'the American dream has left the house and gone abroad'
 just the latest concrete sign of where this is all headed while 
another Zero Hedge story tells us that the problems that we face are unfixable
. We also learn from Zero Hedge and the former Chief Economist with the IMF that 
Japan's economic endgame scenario is now in play
. How long before the same thing is happening here? 


It may soon be too late for the msm to admit what's happening here in America and the western world as the rich have begun fleeing Chicago amid ra
cial strife and the city turning into a 'crime infested hellhole' according to this story at The Daily Sheeple. Will America ever see any real change? As we learn in the final video below featuring Bill Holter with Future Money Trends, "when control is lost, world markets will crash in 24 hours." We're also warned why we need precious metals if we're to weather that coming storm: "Gold and silver is God's money" we are told. 

As SGT Report echos, there is no incentive for them to change the system except for the time when people actually do reach their boiling point and start to march in the streets because they've been thrown under the bus for much too long.
And when those riots do start, just as Zero Hedge previously reported during the Greek riots, the price of physical precious metals versus the bank manipulated paper prices will skyrocket. In 2010 the price difference between the two was as high as 40% above the paper spot price as Greeks scrambled for real money in the midst of their country's collapse.
Things will be no different in America when a jobless, hungry, and marginalized majority takes to the streets. When that comes to pass we will see the real value of physical silver and gold emerge, and you can be almost certain that it will be significantly higher than the suppressed paper prices the banks want us to believe.



comments powered by

Disqus