Whatfinger: Frontpage For Conservative News Founded By Veterans
"The Best Mix Of Hard-Hitting REAL News & Cutting-Edge Alternative News On The Web"
December 6, 2015
Carolyn Hamlett - How The Illuminati Infiltrates Churches To Destroy Them - PART 3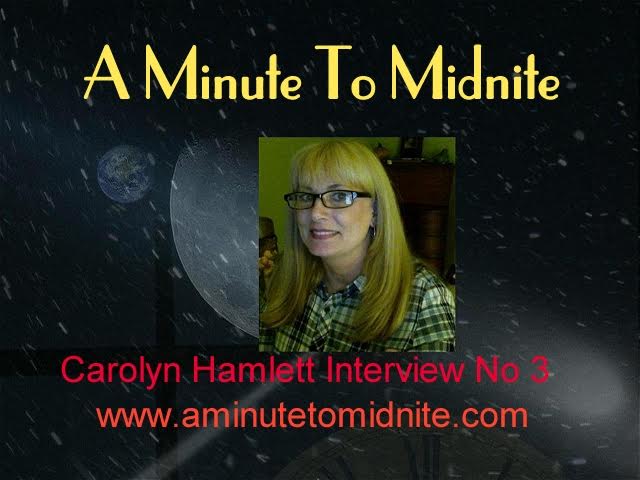 By A Minute To Midnite - All News PipeLine
Carolyn Hamlett is a former Illuminist with abundant knowledge of the plan to bring the world under a totalitarian New World Order. Both Carolyn and her mother before her were personally involved in the infiltration of churches as occultic Illuminists. In this interview she explains how they went about this and why. Also during the course of the interview she reveals how some truly Holy Spirit filled believers in one of the churches that she infiltrated, carried a Spirit more powerful than that found in her "Occult masters", and how this led to her own conversion to Christ. She encourages Christians to know what the bible teaches, and explains how through the holy Spirit and with the armor of God we can overcome the most powerful entities that the dark spiritual world has.


Later in the video she discusses the Pope and the Vatican, and the role they play in "The Plan".


This is the third installment of a series of interviews  with Carolyn Hamlett that we will be posting on the "A Minute To 
Midnite
" YouTube channel in the coming weeks. These interviews cover a wide range of topics revealing what is known in the Illuminist organization as "The Plan".
This series will include upcoming interviews that deal with aliens and UFOs and her experiences with those, her experience with D.U.M.B.S, MK-ULTRA mind control, and other important topics that we should be informed and aware of in these end days.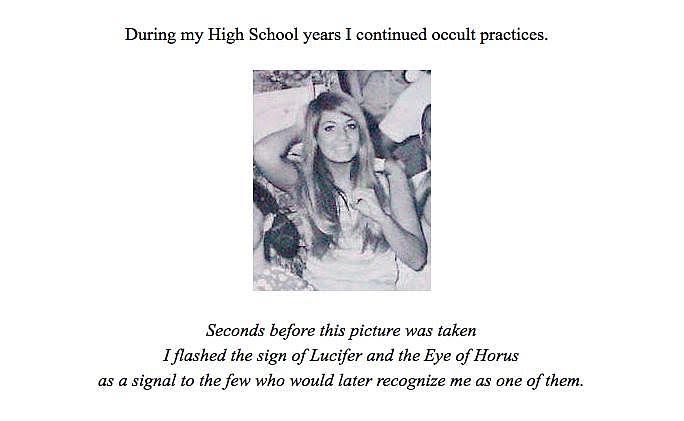 Article continues below the video






Thanks to all the people who take the time to go to youtube and click the "Like" button on these videos.

It is interesting to note that youtube appears to have been doing it's best to stop these videos from becoming widely popular. They seem to have done this by messing with the number of plays the videos register.



Here are some facts I'd like to point out. You people judge for yourselves if you think this is coincidence or a deliberate ploy to stop the threat of the exposure that the Illuminati receives when videos are put out by truth seekers and the alternative media!



FACTS:



The second one of our  Carolyn Hamlett interview videos quickly raced to several thousand plays. Getting hundreds of plays in a period of just a few minutes. Suddenly the play's counter stopped for several hours before it again started up and then rapidly increased again. Then the plays registering counter was stopped again for close to 24 hours. (Actually it wasn't just stopped but the number of plays was actually wound backwards, and the same thing happened to the first video interview of Carolyn Hamlett). 



Now you would think that would generate more youtube plays right? Wrong!! While we continued to get an increasing number of new subscribers to our youtube channel ( 

https://www.youtube.com/channel/UCC8ozSuY2gdYqT2ufdwlDdQ

 ), the number of plays for both the Carolyn Hamlett videos remained static for 24 hours, and then following that at the end of the static 24 hour period youtube wound the number of plays back to less than they had been two days earlier on BOTH of the videos! But while we were supposedly getting no plays, we were still getting new subscriptions. Not possible under normal circumstances I'd say!

Anyway, I'd like to say thank you to all those who "Like" the videos on youtube and leave good comments there. Thank you also to

John Little

,

Steve Quayle

and

Doug and Joe Hagmann

for posting links to articles containing these videos.  Special thanks to Susan Duclos and Stefan Stanford for putting these articles and videos on

All News PipeLine

.

I am interested in people's comments regarding youtube and if there are any other similar or better alternatives to them when it comes to video hosting.


Related:

Part 1 -  Carolyn Hamlett Exposes The Illuminati Shocking Plan to Kill Christians!

Part 2 - Carolyn Hamlett - Illuminati Plan A Fake Antichrist Before The False Messiah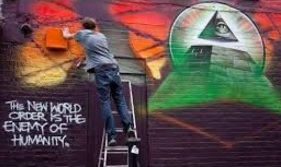 comments powered by

Disqus