Whatfinger: Frontpage For Conservative News Founded By Veterans
"The Best Mix Of Hard-Hitting REAL News & Cutting-Edge Alternative News On The Web"
July 15, 2019
As We Travel Along The Razor's Edge Towards The Future, String Of Current Events Proves We Are Living In Truly Perilous Times
With the 5 hour blackout in New York on Saturday a brief reminder of why we prefer to avoid the big cities and why we prepare for a long-term grid down scenario as many stores were shuttered, credit card payment systems rendered useless,  people were locked in little boxes called 'elevators' and 'subway cars' with some even taking advantage of the chaos to loot and steal, we're going to take a look within this ANP story at many different events happening across America right now that prove we're living in truly amazing yet perilous times as we travel along the razor's edge towards the future. 

We were motivated to write this story on ANP after receiving an email from ANP reader 'Maria' who pointed out to us a number of different things happening now & all during the same time period including: the severe earthquake string in California and along the West coast and the number of global earthquakes now 3 times above normal according to this story by Michael Snyder over at the Economic Collapse Blog; hurricane season starting off with a bang down in New Orleans with deadly flooding rains now moving into the heart of America, exacerbating the still ongoing catastrophic flooding in America's breadbasket; volcanoes also erupting all across the planet proving we're in a time of severe Earth changes and the global tensions that have steadily been ratcheting up between numerous countries, pushing the world towards war. 

And when we combine all of that with food recalls and food shortages happening already, it's easy to see why there's never been a better time than now to prepare with truckers, who truly are the 'lifeblood of our nation' via their tireless and unending work moving food and other goods and service from coast to coast, warning of a bloodbath ahead. 

(If you appreciate stories like this, please consider donating to ANP to help keep us in this battle for the future of America.)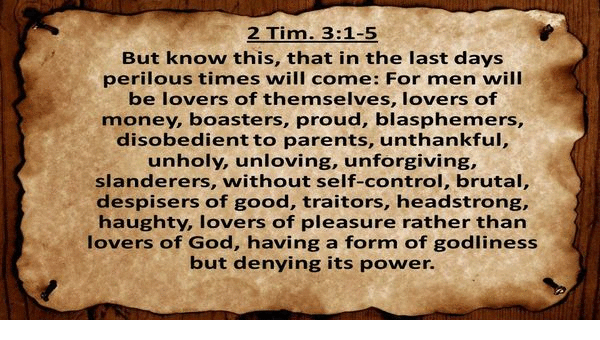 So let's waste no further time and take a look at this email from ANP reader Maria who points out so many of the different things that have been happening now across America and the world that have to make one ask, "are we witnessing asymmetrical warfare against America right now?" We've added source links to prove Maria's points.

Russia has a military doctrine of "grey terror." Before they openly go to war with a nation, they have a covert campaign to wear that nation down first. This can include things that appear to be natural, such as forest firest. And it can also be things that appear to have been done by somebody else. That would include false flag attacks.
We have been wrestling with Russia for a while now. The U.S. and Russia are on the opposite sides of Syria and Venezuela and Ukraine. At one point, it looked like we might invade Venezuela (but of course we would call it liberating the people there). Russia is firmly entrenched in Venezuela and has spent billions doing that. Russia is teamed up with Iran in both Syria and Venezuela.
On April 2, 2019 there was a huge explosion and fire at a Texas chemical plant. On May 18, 2019 there was a fire at a chlorine plant in New Jersey. On May 19, 2019 there was a large fire at a Houston chemical plant. That is a LOT of serious fires within six weeks. Could that be related to the United States versus Russia and Iran in Venezuela? And/or in Syria? If so, then was it done by Russia, or Iran, or their proxies?
In addition, China is having a trade war with us. Plus it seems that they literally want to destroy us -- not just conquer us, but kill as many Americans as possible. China has its own version of HAARP, as does Russia. And according to Dave Hodges and others, there are Russian spetznaz here in America, as well as Chinese soldiers. (The solar energy farms seem to be staffed by Chinese military.)  
We have been having crazy weather that is destroying so many crops and bankrupting farmers. We know that between chemtrails and HAARP that rainfall can be influenced, and storms can be magnified. In addition, the trajectory of storms can be influenced (and maybe accurately controlled -- but I don't know for sure about that). So has this strange weather been caused by Russia because of their "grey" military doctrine? Or by China because we are in a trade war with them?
This huge storm that is hitting Louisiana right now could be financially devastating for our nation. There is more than New Orleans at stake here. The Mississippi river is already close to overflowing its levees. So what will the resulting deluge do to the Mississippi and its levees? If those levees are destroyed, then what will that do to the commerce that normally travels on the Mississippi? Again, I'm thinking about Russia's "grey" military doctrine and China's trade war with us. And here is another aspect of that. Will the weight of all that water coming so suddenly have an impact on the New Madrid Fault Line? And if so, could the problem be made worse by Russia and/or China's version of HAARP?
And what about all those earthquakes in California? Is that due to Russia and/or China using their version of HAARP? If a seriously "big one" hits there, then that will have a huge economic impact on our nation, in addition to causing stress from trying to help the survivors. That sure would be demoralizing, and demoralization is one of the goals of Russia's "grey" military doctrine.
In addition, what about the Cascadia Subduction Zone? That has also been acting up lately. And that could have serious consequences for the northern area of the West Coast. Again, is this getting HAARPed? (Russian and/or Chinese style). Maria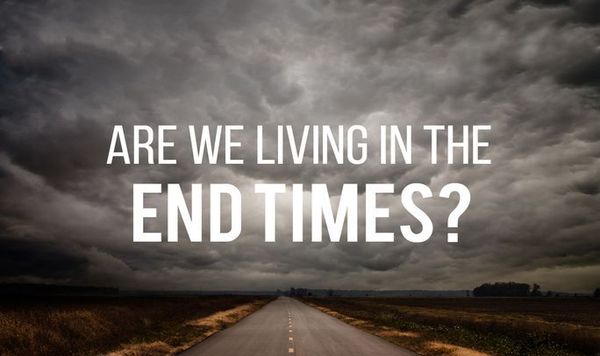 And with all of these events happening during the same time period, videographer Leo Dunson, an Iraq War Veteran and the founder of Black Conservatives of America, asks us in the final video at the bottom of this story, "are we now living in the end times?" Bringing up a number of the different events that lead him to feel that we're truly living in those long warned of times including the food shortages that could eventually lead to famine, the California earthquakes and the total unawareness of most to the times we're now living in, Dunson warns us of great trouble ahead with one wise commenter offering "We're in the (globalists) end game now". 

With the people of New York learning that if they weren't prepared for a power outage, they'd quite literally find themselves in the dark, emergency lighting is one of the easiest things to obtain and a very inexpensive thing to prepare for in advance.

Duronic Hurricane 4 in 1 Rechargeable, Hand Crank, Self-Powered, Dynamo Flashlight, Torch, Lamp, Lantern - USB Charging Function 

Kaito KA249W Multi-Functional 4-Way Powered LED Camping Lantern with AM/FM NOAA Weather Radio & Cell Phone Charger

4 Pack LED Camping Lantern, Survival Kit for Hurricane, Emergency, Storm, Outages, Outdoor Portable Lantern, Black, Collapsible (Batteries Included) - Vont --

LuminAID PackLite 2-in-1 Phone Charger Lanterns | Great for Camping, Emergency Kits and Travel | As Seen on Shark Tank

Coleman Quad LED Lantern Special Edition Ultra Bright 190 Lumens, Red 

Odoland Portable LED Camping Lantern with Ceiling Fan - Hurricane Emergency Survival Kit

And no matter what the emergency might be, having a good first aid kit or emergency kit on hand is absolutely crucial.

Uncharted Supply Emergency Survival Backpack - SEVENTY2 | 50L, 35 Piece Emergency Kit with Preparedness Gear, Food, Matches, Radio, Tools | Bug Out Bag for Camping, Hiking, Earthquakes, Hurricanes 

Aootek Upgraded first aid survival Kit.Emergency Kit earthquake survival kit Trauma Bag for Car Home Work Office Boat Camping Hiking Travel or Adventures 

Emergency Case - Premium Family Survival Kit - 4 Person 4 Days for Earthquakes, Hurricanes, Floods, Tornadoes, Wildfires

So with record breaking floods destroying farmers fields and ending the production of crops for many while suspicious food recalls are happening all across the country and the potential of supply chain disruptions ahead should the trucking industry collapse as we had reported within this June 24th ANP story, it's easy to see why 'preppers' prepare ahead of time, while they still can. A sampling of survival food that is available now and as near as an internet order include.

Augason Farms 1-Year 4-Person Emergency Food Supply | Shelter-in-Place Kit | 360 Large Cans | 30 Year Shelf Life

Augason Farms 6-Month 1-Person Emergency Food Supply | Shelter-in-Place Kit | 60 Large Cans | Up to 30 Year Shelf Life 5-07011

3 Month Long Term Emergency Food Supply Kit - Eden Valley Farms

Wise Emergency Survival Food - Freeze Dried Meat & Rice Bucket (240 Count)

NuManna INT-NMFP 144 Meals, Emergency Survival Food Storage Kit, Separate Rations, in a Bucket, 25 Plus Year Shelf Life, GMO-Free

Freeze-dried Meat by Nutristore | Assorted Premium Pack (Beef Dices, Chicken Dices, Ground Beef and Sausage Crumbles) | 80 Large Servings | Survival Food | Amazing Taste | Perfect for Camping

Augason Farms Breakfast Emergency Food Supply 11 lbs 1.8 oz 4 Gallon Pail

Millennium Energy Bars Assorted Flavors Including Emergency Guide

Wise Foods Gluten Free Freeze Dried Fruit 156 Servings

Survival Tabs 60-Day 720 Tabs Emergency Food Ration Survival MREs Food Replacement for Outdoor Activities Disaster Preparedness Gluten Free and Non-GMO 25 Years Shelf Life Long Term - Mixed Flavor

Crystal Geyser Pallet Of 84 Cases, Of Alpine 100% Natural Spring Water, 24 16.9oz bottlesper Case, Bottled at The Source

Mightie Company Worlds #1 Water Purification Tablets  

So as we move onwards towards the future having been shown signs of what may lay ahead, there has never been a better time than now to prepare with catastrophic earth changes happening around the planet, food and drug shortages ahead and a completely insane 'elite class' every day pushing our world closer and closer to madness and complete destruction.  









EMERGENCY FUNDRAISER:
Despite generous donations, the still dwindling advertising revenue over the course of the last two years has forced us to completely deplete all our savings just to survive and continue to keep All News PipeLine online.
So ANP is accepting emergency reader donations during the month of July.


PLEASE HELP KEEP ANP ALIVE BY DONATING USING ONE OF THE FOLLOWING METHODS.
One time donations or monthly, via Paypal or Credit Card:

Or  https://www.paypal.me/AllNewsPipeLine
Donate monthly from $1 up by becoming an ANP Patron.



Donate Via Snail Mail

Checks or money orders made payable to Stefan Stanford or Susan Duclos can be sent to:



P.O. Box 575

McHenry, MD. 21541







comments powered by

Disqus