Whatfinger: Frontpage For Conservative News Founded By Veterans
"The Best Mix Of Hard-Hitting REAL News & Cutting-Edge Alternative News On The Web"
March 25, 2020
Suffering Post-Traumatic Stress, Confusion And Anger? Many Excellent Ways To Make The Best Of Our Time In Quarantine & Move Into The Future With Spiritual Courage  
- Remember! The Devil Finds Work For Idle Hands! 


By 'Brother Scott' for All News Pipeline
Are you now like many in the world these days spending a lot more time at home and with family members; time with loved ones that maybe you haven't spent much time with in a while? Here are some ideas to make good use of your extra time at home: 
Family ties:
1. Keep the good routines in place in your home, with your spouse, and children (in fact, appreciate the time and take advantage of it!) and avoid the bad routines that can develop when you have more time on your hands than you are used to (sleeping or eating too much, staying up late, not exercising but gaining weight, etc.).
2. Establish or re-establish needed practices in your home such as eating together, playing games, telling stories (funniest things, interesting things about the family no one knew, my most embarrassing experience, etc.), sharing prayer needs.
3. Call those family members you haven't talked to in a long time (you know why you should!), check in on them, maybe even say some things that haven't been spoken in a long time (urged!).
4. Establish or strengthen your daily personal prayer times and family prayer-times together, take time to read and talk about a portion of the Bible (no one needs to be an expert).
5. Dig out those old board and card games and have a few laughs together.
6. Prepare a bug-out bag for each household member—just in case you have to skedaddle in a hurry.
7. Discuss what any serious plans might be if things get worse—also discuss routes and meeting places should you get separated when away from home.
8. Let love dominate all your time with spouse and children.
In the kitchen:
1. With new ingredients or some usual ones—try new meal recipes.
2. Learn to sprout fresh eats.
3. While some stores still allow access make a list of needed spices and go get them.
4. Get rid of all the old, accumulated things under the sink.
5. Find out how to make an effective homemade water filter (YouTube, prepping sites, etc.) and gather the things you need to build one.
6. Put a few bottles of water in the freezer in case the power goes out (helps keep it cold longer) and to have some additional water J.I.C. (just in case!).

(

ANP NEEDS YOUR HELP!

 Due to unforseen medical expenses following Susan Duclos' heart attacks and hospitalization, All News Pipeline will need some financial help in the days ahead. So if you like stories like this, please consider donating to ANP to help keep us in this 'Info-war' for America at a time of systematic censorship and widespread corruption.)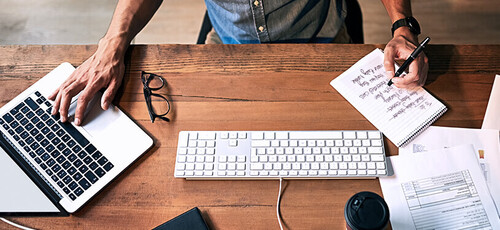 In the garage:
1. Get to that past-due maintenance on the car (oil and air filter change, DIY tune-up, check spare tire, belts, and hoses, check the tire pressure and the spare's also, ready the car or truck for a possible unexpected trip (jack, lug wrench, flares, flashlight, blankets, etc. ?).
2. Tidy up those messy areas you've been bugged about.
3. Get rid of anything you will never use again (you packrat!).
4. Help your neighbor with something—goodwill and pleasant time spent.
5. Paint something? Nah!
Other places in the home:
1. Inventory, photograph, and secure your valuables.
2. Oil those squeaky hinges.
3. It's spring time—do that put-off cleaning. 4. Organize those boxes of pictures while sharing them with your family.
5. Box up all those never-to-be-worn-again clothes and shoes and donate them by next week (but keep the warm winter things!).
6. Fix that leaky sink in the bathroom or caulk those cracks around the tub and shower. 7. Get rid of all the old, accumulated things under the sink.
8. Vacuum and clean the blades on your ceiling fans throughout the house; replace the old central heating and air filters you never think about.
In the back yard or patio:
1. Give the yard, landscape, and any trees a spring feeding.
2. If construction materials are available build something useful on the patio or in your yard.
3. Fix that fence, repair that spot and paint it, trim those trees and bushes.
4. Repair the sprinkler system and that leaky garden hose.
5. Plant a few flowers or a memorial tree of this event in your life.
6. Plant a garden—even if you must use buckets.
7. Carefully clean out the rain gutters and leaves off the metal patio roof.
Your computer and on-line things:
1. Update your computer, clean up your hard drive of things you never use and then—defrag.
2. Learn to use your web-cam and Skype or Pal Talk (I am!) and call family and friends sooner rather than later.
3. From the Internet download critical and other useful YouTube videos, audios, and print files.
4. Make at least one good back-up of all the critical things on your computer and put it in a safe and fireproof place.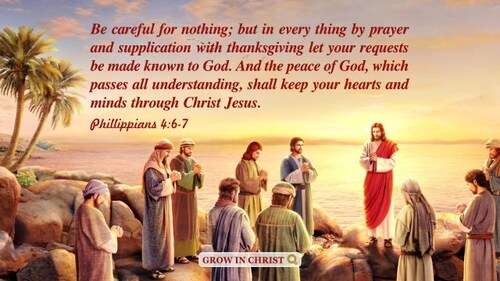 Your personal and spiritual life:
1. Pay attention to your health including your physical and spiritual fitness.
2. Get back to reading: the Bible, Self-Help and DIY books and articles.
3. Examine your personal life—ask for forgiveness or forgive others from your heart.
4. Learn a new skill. . .(check YouTube).
5. Get in touch with other family members you haven't spoken to in a while (phone or email, pictures, live video links).
6. Send out greeting cards to some that would be encouraged by your thoughts of them.
7. Start a health or spiritual journal (men) or diary (ladies).
8. Begin writing that "All-American novel" or DIY article you've wanted to pen.
9. Set up a CB in a good place, study to take the HAM radio operator's license test, learn to play the guitar, etc., etc., etc. . .
In general:
1. If you can, set an extra few dollars aside for the electric bill that will be higher due to more power being used by the central heating, television use, video systems, and lights.
2. Make good use of the free time you might have lot of now and for a while. What have you wished for a long time that if you had the time to do or take care of you would? Now's your chance! Make it a great day, week, and maybe month of quarantine time!
~Brother Scott, Bible teacher






ANP EMERGENCY FUNDRAISER: With non-stop censorship and 'big tech' attacks upon independent media, donations from readers are absolutely critical in keeping All News Pipeline online. So if you like stories like this, please consider donating to ANP.

All donations are greatly appreciated and will absolutely be used to keep us in this fight for the future of America.

Thank you and God Bless. Susan and Stefan.


PLEASE HELP KEEP ANP ALIVE BY DONATING USING ONE OF THE FOLLOWING METHODS.
One time donations or monthly, via Paypal or Credit Card:

Or https://www.paypal.me/AllNewsPipeLine
Donate monthly from $1 up by becoming an ANP Patron.



Donate Via Snail Mail

Checks or money orders made payable to Stefan Stanford or Susan Duclos can be sent to:



P.O. Box 575

McHenry, MD. 21541

ANP is a participant in the Amazon Services LLC Associates Program.







comments powered by

Disqus