Whatfinger: Frontpage For Conservative News Founded By Veterans

"The Best Mix Of Hard-Hitting REAL News & Cutting-Edge Alternative News On The Web"
January 23, 2016
Rob Kirby Exposes Secret NWO Fund That Controls It All -'Very Wicked Game At The Very, Very Highest Levels'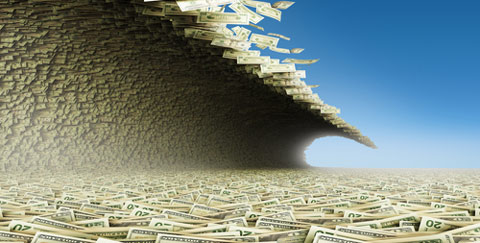 By Susan Duclos - All News PipeLine

On January 22, 2016 SGT Report published an interview with macroeconomic analyst Rob Kirby from Kirby Analytics where he exposes what he calls a more closely guarded secret than the lack of gold in Fort Knox, more guarded than the U.S. Nuclear secrets, referring to a secret NWO fund which is controlling the "financial universe."

The fund is called the Exchange Stabilization Fund and is run at the sole discretion of the Secretary of Treasury, with no congressional oversight, subject to no laws, and is involved with everything from the drug trade, to arms dealing, murder-for-hire and regime changes, just to name a few projects where these "dark dollars"  are manipulating world events in what Kirby calls a "very wicked game" going on right now "at the very, very highest of levels."

Via the U.S. Treasury:

The ESF can be used to purchase or sell foreign currencies, to hold U.S. foreign exchange and Special Drawing Rights (SDR) assets, and to provide financing to foreign governments. All operations of the ESF require the explicit authorization of the Secretary of the Treasury ("the Secretary").

The Secretary is responsible for the formulation and implementation of U.S. international monetary and financial policy, including exchange market intervention policy. The ESF helps the Secretary to carry out these responsibilities. By law, the Secretary has considerable discretion in the use of ESF resources.

Kirby states "We are talking about something here that is extremely dark. This is a very dark entity. This is one of the most closely guarded secrets that America has," as he continues on to explain how this secret fund functions, its purpose which is to prop up the dollar, despite multiple countries including China and Russia dumping the dollar, where Kirby contends "a lot of things are in motion right now," and that 2016 is going to be an "epic" year.

According to Kirby, everything from the plunging oil prices to the EFS buying up all the U.S. securities that other countries have been pitching, is all being done for one purpose only, to prop up the dollar, to make it appear as if the dollar is strong when in reality the "dollar is worthless" and has "no value" anymore.

The discussion below is fascinating.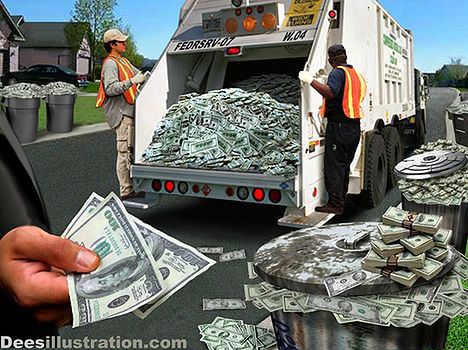 comments powered by

Disqus