Whatfinger: Frontpage For Conservative News Founded By Veterans

"The Best Mix Of Hard-Hitting REAL News & Cutting-Edge Alternative News On The Web"

April 16, 2016
Predictions Of Biblical Quakes On Horizon Lead To This Alarm: 'We Are In A Race Against Time'

 
 

By Stefan Stanford - All News Pipeline - Live Free Or Die





"When you hear of wars and uprisings, do not be frightened. These things must happen first, but the end will not come right away." Then he said to them: "Nation will rise against nation, and kingdom against kingdom. There will be great earthquakes, famines and pestilences in various places, and fearful events and great signs from heaven."  Luke 21:9-11



According to a new story from Michael Snyder at End Of The American Dream and seismologist Roger Bilham of the University of Colorado, 'current conditions' happening right now upon our planet Earth 'might trigger at least four earthquakes greater than 8.0 in magnitude and what we've been witnessing in seismic activity across the planet in recent days may only be 'the beginning' as also shared in the 1st video below. 

Snyder tells us "if (Bilham's) predictions are accurate, our planet could be on the precipice of a wave of natural disasters unlike anything that any of us have ever experienced before" leading ANP to ask, are we now witnessing Biblical prophecy unfolding? We're warned below that the course of world events could literally change overnight. 

 While proving to us that all of this recent seismic activity didn't just start this past week, and in fact the entire year has shown a lot of unusual earthquake activity across Asia, we're also reminded of all of the heavy volcanic activity throughout the world recently and the many signs that we may be witnessing the unfolding of long-warned prophecy before our very eyes as also looked at in the final video below from ANGEL OF APOCALYPSE called "Signs of the End".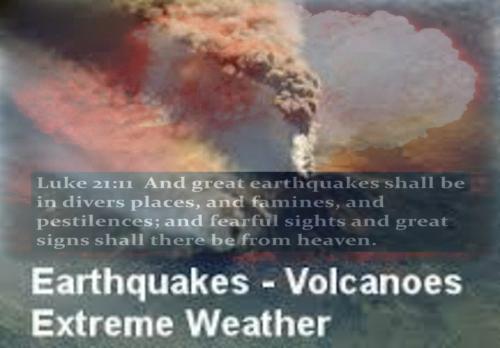 After a 5th major earthquake in just 72 hours has struck Asia, killing at least 20 people, scientists fear a 'monster quake' is about to strike as the Prime Minister of Japan, Sinzo Abe, has warned: "We are in a race against time". We also learn from CNN that the ground in Japan is 'swaying every hour'. From Snyder: 
According to Volcano Discovery, 38 volcanoes around the globe are erupting right now.  This is definitely an unusually high number.
In Matthew 24, Jesus warned us that there would be earthquakes in "divers places" just prior to His return. This is something that I discuss quite a bit in my new book. If we truly are in the times that the Bible refers to as "the last days", we should expect the shaking of our planet to continue to intensify.
If seismologist Roger Bilham is right and we do begin to see a series of absolutely massive earthquakes, that could dramatically change the course of world events literally overnight.
Even a single magnitude 8.0 earthquake in a major city in Japan, China or the United States would cause global markets to crash and would mean billions of dollars in economic damage.
So let us hope that the crust of our planet begins to stabilize, but let us also not ignore the warnings of the scientists.
What they are warning us about right now lines up perfectly with what Jesus warned us about nearly 2000 years ago, and that is a very sobering thing to consider.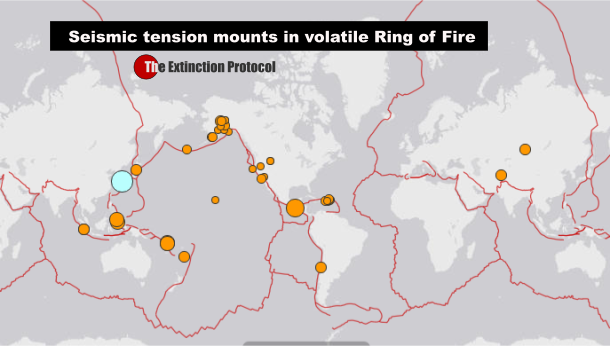 We also learned today that Japan's Mount Aso has had a minor eruption (though officials don't know if the eruption was tied to the earthquake) while the Extinction Protocol tells us that massive Mount Paektu, an enigmatic and dangerous volcano on the border between China and North Korea, is also on the verge of eruption. We're also told the last time this volcano erupted, it rivaled the largest eruptions in recorded human history, throwing rocks and ash as far away as Japan.

We're told that earthquake tremors in Japan from the latest quake were felt as far away as 500 miles and 20,000 troops had to be deployed following a 7.3 magnitude quake at 1:25 a.m. local time Saturday morning. More than one-thousand people were injured and others trapped inside of collapsed buildings only one day after a quake killed 9 in the same area. 

In the first video below, Infowars looks at warnings that what we're now witnessing is 'only the beginning' while in the 2nd video, Gary Franchi from the Next News Network looks at the recent quakes in Asia. In the final video below called "Signs of the End," our videographer takes a look at all of the latest signs we're now watching across the world of our planet Earth in upheaval and the possible prophetic implications of what we're now witnessing.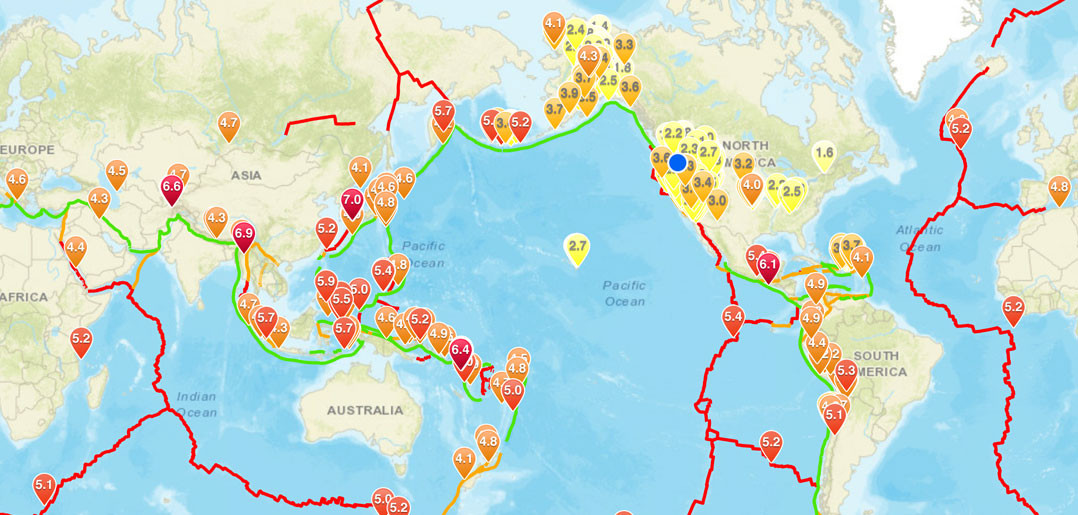 comments powered by

Disqus