Whatfinger: Frontpage For Conservative News Founded By Veterans
"The Best Mix Of Hard-Hitting REAL News & Cutting-Edge Alternative News On The Web"
November 24, 2015
Terror Group Publicly Humiliates Obama By Thanking U.S. Backed Syrian Rebels For American Weapons - MSM Silent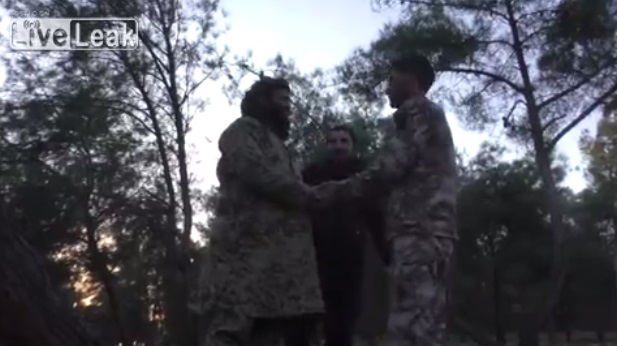 By Susan Duclos - All News PipeLine

In late September reports surfaced that the U.S. trained Syrian rebels had turned equipment and weapons supplied to them by the U.S. government, over to the al-Qaeda affiliated group al-Nusra Front, as seen in multiple reports from September as well as discussed in the video below from Lou Dobbs Tonight in an interview with Former U.S. Army Vice Chief of Staff Gen. Jack Keane.



The initial September reports, as shown by the linked Reuters article above, was reported on by the mainstream media, but recent reports of a video, publicly humiliating Barack Obama, purported to show the Al-Nusra Front, Al-Qaeda's affiliate in Syria openly thanking the Free Syrian Army (FSA), which the US has touted as a "moderate opposition group", for supplying them with US-made anti-tank TOW missiles ("Tube-launched, Optically tracked, Wire-guided"), has been largely ignored by the American Press, but has been reported on by the Russian news agency Sputnik in an article titled "Gifts From Uncle Sam: Al-Qaeda Wages War in Syria With US Weaponry."

It is also being reported on by Fars News Agency, which described itself as "Iran's leading independent news agency," and by Alternative News sites such as Zero Hedge.

According to a press statement dated December 11, 2015, by the U.S. Department of State, we see the official designating of Al-Nusra as an alias for al-Qaeda, the relevant portion stating "The Department of State has amended the Foreign Terrorist Organization (FTO) and Executive Order (E.O.) 13224 designations of al-Qa'ida in Iraq (AQI) to include the following new aliases: al-Nusrah Front, Jabhat al-Nusrah, Jabhet al-Nusra, The Victory Front, and Al-Nusrah Front for the People of the Levant."

Also according to the State Department's Foreign Terrorists Organizations page, you will see that al-Nusra Front was added on 5/15/2014.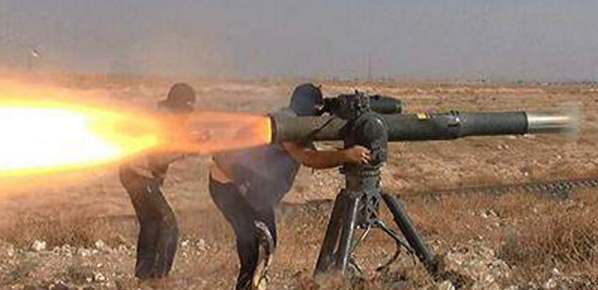 Perhaps the mainstream media is awaiting Washington orders on exactly how to spin this news, as the Obama administration has also reportedly been caught redhanded attempting to manipulate news about ISIS. 

Analysts at U.S. Central Command were pressured to ease off negative assessments about the Islamic State threat and were even told in an email to "cut it out," Fox News has learned – as an investigation expands into whether intelligence reports were altered to present a more positive picture.  

Fox News is told by a source close to the CENTCOM analysts that the pressure on them included at least two emails saying they needed to "cut it out" and "toe the line."

Separately, a former Pentagon official told Fox News there apparently was an attempt to destroy the communications. The Pentagon official said the email warnings were "not well received" by the analysts.

Those emails, among others, are now in the possession of the Pentagon inspector general. The IG's probe is expanding into whether intelligence assessments were changed to give a more positive picture of the anti-ISIS campaign.


While none of the articles abuot Al-Nusra thanking the FSA for the U.S. weapons provided a link, nor embedded the video itself, a search for it finally brought one up, without English subtitles unfortunately, but with a description over at LiveLeak, shown below:

THE SYRIAN AL-QAEDA GROUP "JABHAT AL-NUSRA" HAS POSTED A NEW VIDEO VIA THEIR SOCIAL MEDIA ACCOUNTS IN ORDER TO ISSUE A "THANK YOU" TO THEIR ALLIES FROM THE U.S. BACKED "FREE SYRIAN ARMY" (FSA) FOR SUPPLYING THEIR JIHADIST FIGHTERS WITH THE U.S. MANUFACTURED ANTI-TANK TOW MISSILES.

In the video, a Jabhat Al-Nusra field commander is thanking one of his comrades from the U.S. backed Free Syrian Army for providing these anti-tank TOW missiles that succored the Al-Qaeda affiliated group against the Syrian Arab Army's (SAA) large tank battalions in northern Syria.

For several months, the Free Syrian Army and Jabhat Al-Nusra have colluded together at almost every single battle in the Aleppo, Latakia, Hama, and Idlib Governorates of Syria; this Islamist pact eventually turned into a conglomerate of rebel forces that was known "Jaysh Al-Fateh" (Army of Conquest).
Through Jaysh Al-Fateh, groups like Jabhat Al-Nusra and Harakat Ahrar Al-Sham have been given access to the Free Syrian Army's heavy weaponry that was manufactured in the U.S. and provided by Saudi Arabia and Qatar.

Jabhat Al-Nusra and the Free Syrian Army are very close with one another, as they coordinate on the battlefield and share the same trenches – they even share control over the villages they capture together.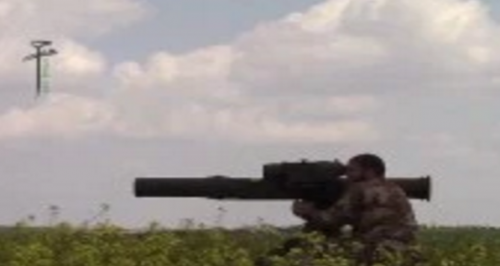 comments powered by

Disqus