"The Best Mix Of Hard-Hitting REAL News & Cutting-Edge Alternative News On The Web"
November 4, 2017
DOD Electric Grid Down Drill And Antifa November 4th Open Thread - Thud Or Dud? Weigh In Here!  


By All News Pipeline 
With the so-called anti-fascist groups rallying in at least 20 US cities today and calling claims of 'PLANNED' violence 'a hoax', will November 4th and onward be a 'thud' or a 'dud'? Welcome to the ANP antifa Nov. 4th open thread - please feel free to post anything at all you run into on these 'protests' in the comment section below. 
Since the same anti-fascist groups attempting to shut down the speech of anyone they don't agree with proves THEY are the fascists, will their continued marching (and howling at the sky) drive President Trump and VP Mike Pence from office? It may be a very, very long winter for those who hate President Trump and America.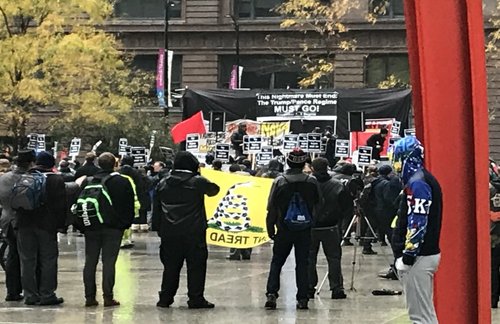 However, with the DOD holding a nationwide 'grid down' drill on the very same day as antifa and the revolutionary communist party here in America begin their 'debacle', we should all keep our eyes and ears open over the next few days.  2nd video below is live Infowars coverage beginning at 1:30 pm central time.

We'll be happy to add more live videos to the main section of this story should anything at all break out in areas across the country. Please leave any such live videos you might run into in the comment section below. Thank You!!! 












comments powered by

Disqus