"The Best Mix Of Hard-Hitting REAL News & Cutting-Edge Alternative News On The Web"
February 2, 2016
Cliven Bundy Serves Notice Upon Barack Obama Over Oregon Refuge Means The Fight Is Far From Over - Should Lavoy Finicum Be Added To The 'Clinton Body Count'?


By Stefan Stanford - All News Pipeline - Live Free Or Die
Nevada rancher Cliven Bundy has served noticed upon Barack Obama, Oregon governor Kate Brown and Harney County Sheriff David Ward as heard in his own words in the 1st video below with the complaint seen in the screenshots below. The notice requests all federal and state police be removed from Harney County and gives notice that the People of Harney County and the citizens of the United States would 'retain possession of the Harney County Resource Center (Malhaur National Wildlife Refuge Center).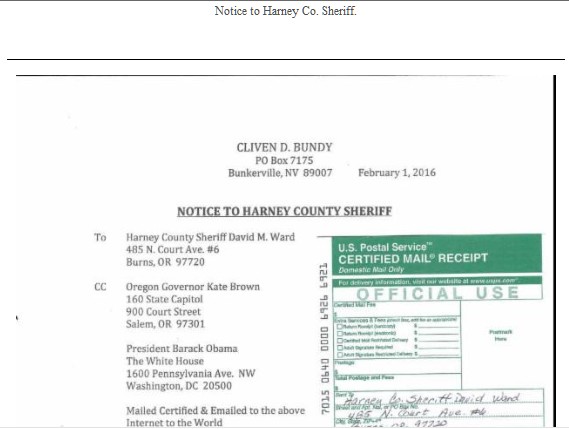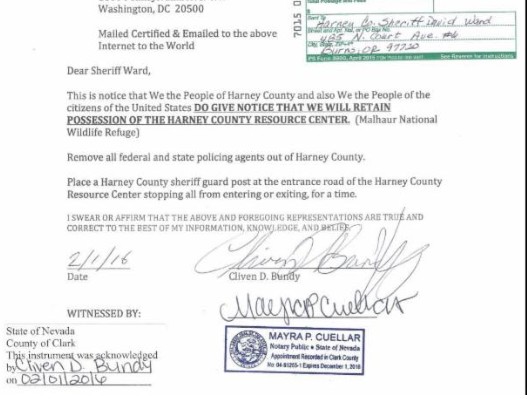 After the recent arrests of Bundy's sons, Ammon Bundy told their supporters to 'back down' from the occupation and 'go home' but we learn here that Cliven Bundy is now calling for just the opposite. 

While some groups in Oregon are calling for peace, Las Vegas Now tells us that this notice from Bundy to Barack Obama and the governor and sheriff in Oregon could mean this fight is far from over. 

Sadly, it appears this is all a part of an ongoing fight that has been ongoing for many years, especially out West, where a huge portion of the land is owned by the federal government as seen in the map below. Is all of this going on right now in Oregon part of Agenda 21 as asked in this story from Infowars? Or, is it much more than 'just' Agenda 21 as asked below?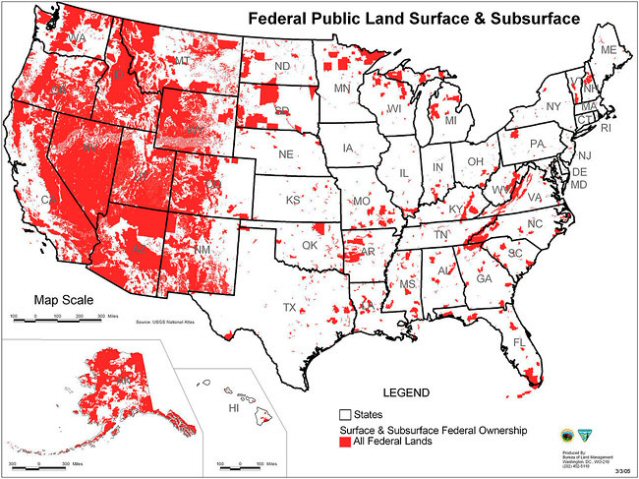 In writing about the refuge in Oregon, we must mention the possible ties of Hillary Clinton to all of this mess that led to the death of Lavoy Finicum. Was Finicum another death that should be attributed to the hands of the Clintons? According to Cheryl Chumley at WND and curious investigative reporter Jon Rappoport, the Oregon standoff may really have been all about uranium and a Hillary Clinton approved deal to transfer 20% of all US uranium production to Russia.

If you haven't read this story yet, it's a stunner and if true, could officially add the name of Lavoy Finicum to the Clinton body count that continues to expand into 2016 - imagine how much more this list might grow if Hillary becomes president in January 2017! Did the militia in Oregon step into a hornet's nest that they weren't aware of? The 2nd video below from Infowars looks at the implications of a BLM land grab for Hillary that led to Finicum's death. From Rappoport.:
"In September 2011, a representative from Oregon Energy, L.L.C. (formally Uranium One), met with local citizens, and county and state officials, to discuss the possibility of opening a uranium oxide ('yellowcake') mine in southern Malheur County in southeastern Oregon."
What does this have to do with Hillary and Bill Clinton? I'll reprint my previous article so you can read the details, but the short version is: there's a case to be made that they, through Uranium One and the Clinton Foundation, facilitated the sale of Uranium One to Putin and the Russians. And if so, and if this area of Oregon is projected to be part of that uranium mining deal, then we are looking at a stunning "coincidence": the US federal government is coming down hard on a group of protestors who are occupying, for their own reasons, a very valuable piece of territory that goes far beyond the issue of private cattle grazing on government land.
It comes under the heading of those old familiar lines: you have no idea what you're involved in; you have no idea who you're messing with; this is way over your head; you just stepped into the middle of something that's bigger than you can imagine.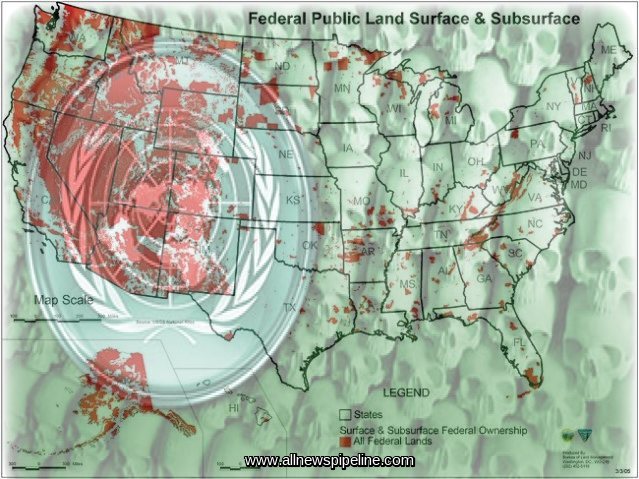 comments powered by

Disqus