"The Best Mix Of Hard-Hitting REAL News & Cutting-Edge Alternative News On The Web"
November 8, 2015
Was Massive, Mysterious Explosion In California Desert Tied To Mysterious Light In California Sky On Same Saturday Night?


By Stefan Stanford - All News Pipeline - Live Free Or Die
In this story we take a look at some profound implications of the US Navy missile that was seen over much of California and elsewhere Saturday night while also taking a hard look at a mysterious explosion that was seen in the California desert near the Salton Sea that was captured on video and allegedly happened during the same time. We also look at the strong possibility we are now watching the final preparations for a nuclear World War 3 that could lead to hundreds of millions dead across the planet.
According to an August 8th, 2015 story in The Desert Sun, the Salton Sea in California was 'key' to atomic bombs dropped 70 years prior on Japan, a testing area where nuclear-bomb prototypes called 'pumpkins' could be tested prior to the actual nuclear attacks upon Japan.
Interestingly enough, soon after the recent US Navy missile that caused quite a comotion in California Saturday night, a time-lapse video was uploaded to Facebook showing what appears to be a massive explosion in the Salton Sea area of California, approximately 2 1/2 hours away from the LA area, as seen in this 1st video below beginning at the 4 minute mark. 

We also take a look below at a very important story from Mike Adams at Natural News as well as a brand new SQAlert from an engineer who worked on Trident missiles and is very concerned about what he's seen.
Was this massive explosion seen in the video above the end result of the US Navy missile which wreaked havoc with the minds of Los Angelens Saturday night? As is mentioned in this video, the time stamps are definitely off, though only by a few hours. The person who originally uploaded this video to Facebook is totally legit from all the information that ANP has been able to gather about them.
As Professor Doom tells us in this video, we have not heard any more information anywhere about a possible explosion near the Salton Sea. Was this supposed to have remained 'hidden' from public view?
We also take a look below in the final video below at claims this 'missile' was actually a 'UFO' as claimed by  others who state that the government would never tell us the truth about such an event anyways.
While we fall into the category who believes we'd never get the truth from a government that recently also told us they'd be holding secretive military drills in this same area, we do not believe this was a 'UFO' at all and, more specifically, was likely a show of force to the Russians, Chinese or anyone else whom the US might feel might attack us - a warning - "we can destroy you in moments."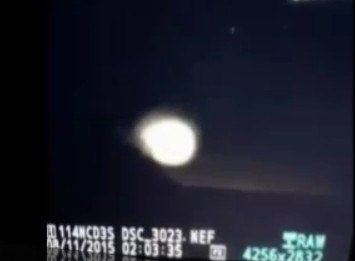 Watching everything else that we've been watching unfold across America and the world recently, we know that this missile launch could have very profound implications for all of humanity. From Mike Adams.:
The "official" explanation of this event -- and remember that "official" explanations are almost always cover stories -- is that the U.S. Navy launched a test missile just because they "routinely" test missiles.
Apparently the media thinks the public is so incredibly stupid that they'll believe the U.S. Navy has nowhere else to launch a test missile other than right next to Los Angeles. Somehow we're supposed to believe the entire Pacific Ocean won't work for such a test launch, so they have to launch it adjacent to the airport and thereby inconvenience commercial aviation traffic for an entire week.
Obviously, the official cover story is pure bunk. So what's the real story behind this? It all has to do with China and the covert war that's already underway between China, the US and Russia.


The upshot of all this is that the U.S. and China have been engaged in a covert war for quite some time, and that covert war has escalated month by month, even as the official state-run news organizations of both nations have denied any war is happening at all.
Last night's test launch of the Trident missile over Orange County

was staged near a high population area for a tactical reason

: To have as many witnesses (and videos) as possible,

sending a very visible warning message to China

that says, "

We can destroy you if you don't back off.

"


The fact that this 'test' was done in an extremely populated area, with hundreds of telephones/cameras available to make sure this became such a public event tells us that the US military wanted to make sure that this was being seen by all, and it has been. However, if the end result of this missile test came down in the Salton Sea area, we now have that on video and in pictures as well.
The SQAlert below is very interesting and casts more doubt on the official story.:
ENGINEER ON TRIDENT CONCERNED-I WORKED AS AN ENGINEER ON THE D-5 PROGRAM FOR SEVERAL YEARS, AND THUS, AM QUALIFIED TO COMMENT ON THIS ISSUE:
STEVE;
REGARDING THE STORIES THAT THE BLUE TINTED LIGHT SEEN AT NIGHT OFF THE
COAST OF SOUTHERN CALIFORNIA WAS DUE TO THE TEST FIRING OF A TRIDENT II D-5
ICBM, I AM HIGHLY SKEPTICAL OF THIS EXPLANATION. I WORKED AS AN ENGINEER
ON THE D-5 PROGRAM FOR SEVERAL YEARS, AND THUS, AM QUALIFIED TO COMMENT ON
THIS ISSUE:

1) TEST FIRINGS ARE GENERALLY DONE DURING THE DAY. AS YOU MIGHT EXPECT, A
TEST SHOT IS QUITE EXPENSIVE, AND THUS, ONE TRIES TO ACCOMPLISH MULTIPLE
TEST GOALS WITH EACH LAUNCH. ONE OF THE OBJECTIVES OF A TEST FIRING IS
EITHER TO TEST ONE OR MORE MISSILES IN A NEW BLOCK OF HARDWARE TO QUALIFY
THE ENTIRE BLOCK, OR TO TEST ONE OR MORE AGED MISSILES TO DEMONSTRATE THAT
THEY ARE STILL SUITABLE FOR DEPLOYMENT. IN CASE OF A FAILURE, VIDEO
FOOTAGE IS INVALUABLE IN DETERMINING THE CAUSE OF THE FAILURE SO THAT
CORRECTIVE ACTION CAN BE TAKEN. FIRING AT NIGHT PREVENTS THIS VITAL VIDEO
RECORDING. NO PROGRAM MANAGER WORTH HIS SALT WOULD OPT FOR A NIGHT
LAUNCH.

2) I WAS INVOLVED IN EARLY STATIC TESTS (WITH THE ROCKET MOTOR STRAPPED
DOWN HORIZONTALLY) TO PROVIDE TARGETS FOR THE "STAR WARS" LAUNCH DETECTION
SATELLITES. THESE EARLY TESTS WERE CONDUCTED AT NIGHT IN ORDER TO PROVIDE
THE HIGHEST POSSIBLE LEVEL OF CONTRAST BETWEEN THE MOTOR EXHAUST AND THE
AMBIENT ATMOSPHERE. THIS COULD BE THE REASON FOR A NIGHT LAUNCH, HOWEVER,
I BELIEVE THAT THE TECHNOLOGY HAS ADVANCED TO THE POINT WHERE THE DETECTION
SYSTEMS CAN SEE PERFECTLY WELL IN BROAD DAYLIGHT. THUS, THERE SHOULD BE NO
NEED TO LOSE VALUABLE VIDEO DATA BY LAUNCHING AT NIGHT.

3) THIS MAY HAVE BEEN A TEST, NOT OF THE D-5 ICBM, BUT OF A SYSTEM BEING
DEVELOPED TO INTERCEPT SUBMARINE BASED ICBM's LAUNCHED NEAR OUR COASTS.
OUR VULNERABILITY TO SUCH AN ATTACK WAS DEMONSTRATED BY THE RECENT LAUNCH
OF A SUBMARINE BASED ICBM OFF THE COAST OF SOUTHERN CALIFORNIA. THE
MOTIVATION FOR A NIGHT LAUNCH MAY THEN HAVE BEEN TO DENY OUR ENEMIES AS
MUCH VISUAL DATA AS POSSIBLE.

4) I WOULD LIKE TO HEAR AN EXPLANATION OF THE BLUE LIGHT NOTED BY
OBSERVERS, AND VISIBLE IN THE PUBLISHED VIDEO CLIPS. I HAVE NEVER OBSERVED
THIS PHENOMENON IN ANY OF THE LAUNCHES THAT I HAVE PERSONALLY OBSERVED.

YOURS IN CHRIST
MARK
Also very interesting in the next video of this actual event, we see a helicopter or plane coming into the picture from the left moving towards the right and passing right next to this 'missile'. We know for a fact that air space was closed to anything but military craft in this area so we can assume that this vehicle was observing the missile, or was it shooting the missile down as asked by others? The missile seems to break apart soon after the flashing object flies by.
Spiro gives us his thoughts on this missile in the next video below.
This next video is one of the original videos of the incident from California.
Shanti Universe asks if this was a UFO or a missile test and looks at the possibility we are now witnessing the next stage in the buildup towards World War 3.
Amazing photographs have come out across the internet of this 'missile' that once again show that this mystery looked like many different things to many different people.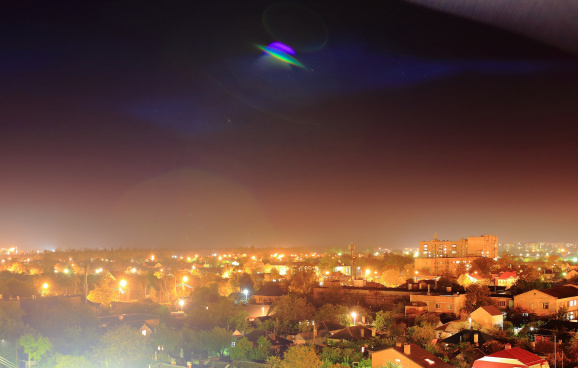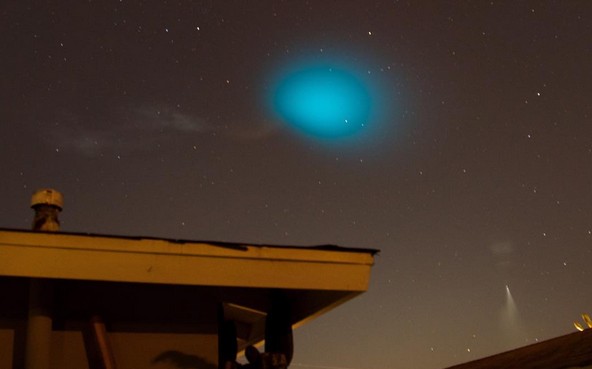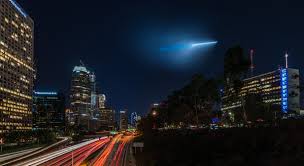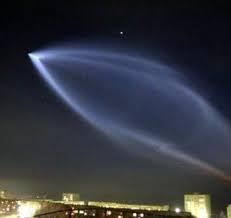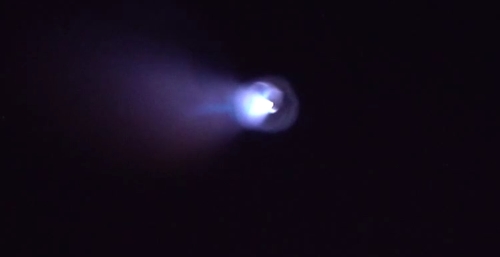 comments powered by

Disqus