"The Best Mix Of Hard-Hitting REAL News & Cutting-Edge Alternative News On The Web"
April 27, 2016
Critical Insider Alert: The End Of America May Come To 'Who Ever Flips The Switch First!' - 'Life As We Know It Will Turn To Barbarism Quickly, As The Barbarians Are Already In Our Country'


By Stefan Stanford - All News Pipeline - Live Free Or Die
The ominous warning recently put out by the FBI of a dire cyber threat to America's power grid as shared in this story from the Washington Free Beacon cannot be over-emphasized and as we learn in the brand new SQAlert published only hours ago republished below, according to an intel source who recently attended high level meetings, everything is in place for a cyber shut down of the US power grid at the will of the perpetrators choosing. "Life as we know it will turn to barbarism quickly, as the barbarians are already in our country" we are told. 

Over nearly the past two years, ANP has published numerous reports about America's biggest achilles heal, the vulnerability of our power grid to attack or solar flare. As is pointed out in the alert below, the after-effects of the power grid going down instantly touch nearly ever single aspect of American lives. We're also told that it's "1,000 times worse than even they had thought" the situation we face is 

From those who are addicted to the internet, plugged in to their smartphones the entire day to our banking systems, medical systems, communication systems and everything else that makes up most Americans day to day lives, we're nearly completely dependent upon electricity. In the extreme case of an EMP scenario we've been warned that 90% of Americans could perish within the following year as society breaks down following such an event.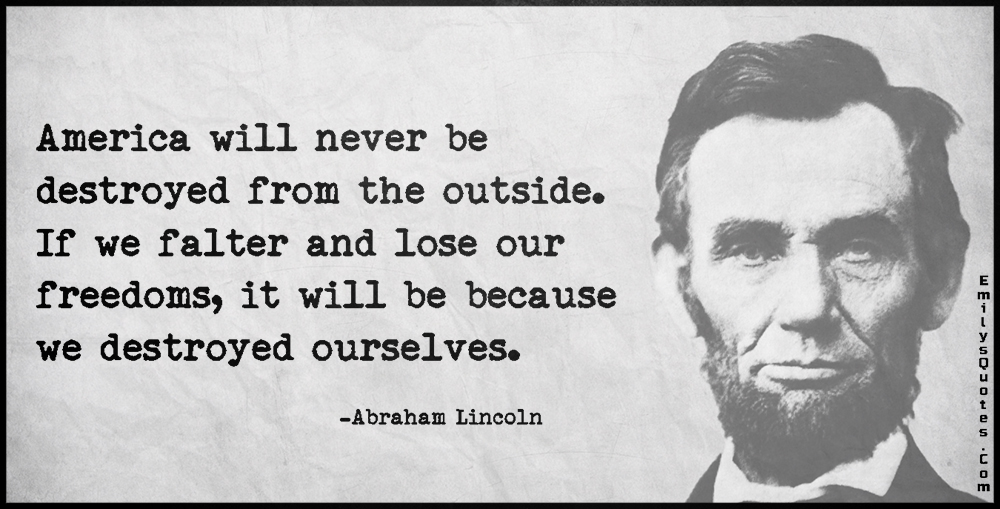 Any day, a visit to the NORSE live attacks website shows an America 'under fire' constantly from the outside and not quite surpisingly, America is also under cyber attack all day 'from within'. Long ago Abraham Lincoln stated that if America is ever destroyed, it will be destroyed by forces within rather than from forces on the outside and every day it has become more and more apparent that America has been heavily betrayed from within.

We've learned that open supporters of the Muslim Brotherhood have infiltrated our DHS according to this story from Jihad Watch. Back in 2012, five Republican lawmakers sent letters to the inspectors general at the Departments of Homeland Security, Justice, Defense, and State, asking that they investigate government "policies and activities that appear to be the result of influence operations conducted by individuals and organizations associated with the Muslim Brotherhood"—the ideological wellspring from which such terrorist outfits as al Qaeda and Hamas first emerged.


According to the same story from Discover The Networks, one of the letters noted that one of the currently running US presidential candidates herself has such ties: Hillary Clinton's closest aide, her deputy chief of staff Huma Abedin, "has three family members … connected to Muslim Brotherhood operatives and/or organizations." (In fact, Abedin herself spent 12 years working for for the Institute of Muslim Minority Affairs, a Saudi-based Islamic think tank whose agenda was—and remains to this day, as journalist Andrew C. McCarthy explains—"to grow an unassimilated, aggressive population of Islamic supremacists who will gradually but dramatically alter the character of the West."

How many foreign nationals who may not have Americans best interests in mind have infiltrated the country in the past several years, going to top schools such as MIT or Stanford or working for corporations such as IBM or the fusion centers in America that are labeling Christians and US Patriots as possible threats? As we learned from one retired US 3-Star General, the US has at least 10 to 15 'Muslim Brotherhood' infiltrators within our government. Have we left the 'floodgates' open for far too long and are we about to get burned?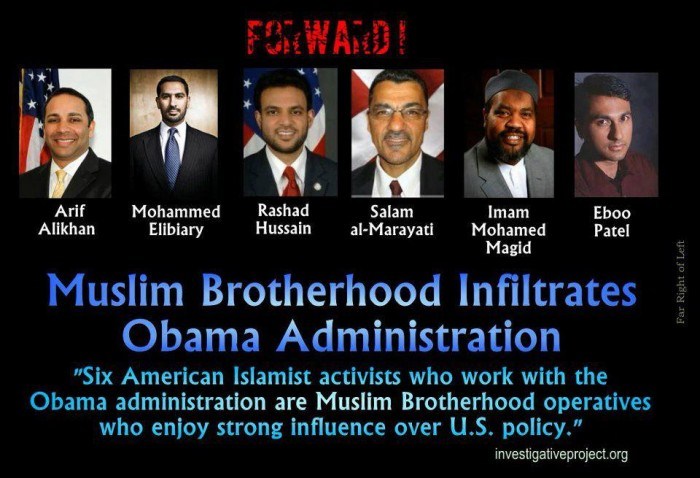 How vulnerable are America or other Western nations to cyber attacks upon our electrical grid or other critical infrastructure? The story from Reuters on April 27th tells us that a nuclear power plant in Germany was recently victim of a cyber attack while back on March 24th, RT told us that German nuclear power plants are vulnerable to terrorist attacks. 
As we learn in the 2nd video below, 
a German nuclear power plant was recently compromised with malware
 though it appears that 
there was no threat to the operation of the facility
. Showing that 
the hack of a nuke plant is quite possibly giving hackers remote access to the plant
, they're fortunate that things didn't proceed to a more disastrous end.


As we learn in this critical SQAlert, without the electrical grid in this country, nearly everything will come to a complete stop including EBT cards, debit cards, using credit for the purchasing of food and other items as well as nearly all medical systems w/o generator backups. Is America prepared for an attack upon our electrical grid? As we're told, life as we know it will turn to barbarism very quickly...and as we're once again warned, the 'barbarians' are already in our country. We also learn more in the 1st video below just how real this threat to our country now is. 


"EMP-HEADS UP RECEIVED LESS THAN AN HOUR AGO - EVERYTHING IS IN PLACE FOR A CYBER SHUT DOWN OF THE US POWER GRID AT THE WILL OF THE PERPETRATORS CHOOSING, LIFE AS WE KNOW IT WILL TURN TO BARABARISM QUICKLY,  AS THE BARBARIANS ARE ALREADY IN OUR COUNTRY"
ACCORDING TO INFO RECEIVED AN HOUR AGO ON 4/27/16 -THE ENTIRE POWER GRID IS POISED FOR AN INTERNAL CYBER ATTACK AT THE MOMENT OF CHOOSING. INTEL SOURCE STATED THAT AFTER INTENSE 2 WEEK INVESTIGATION AND HIGH LEVEL MEETINGS THAT LASTED THAT LONG, IT'S QUOTE "1,000 TIMES WORSE" THAN EVEN "THEY HAD THOUGHT" - THERE ARE SO MANY COMPROMISED OPERATING PROGRAMS AND SPIES THAT "THE AGENCIES CANT KEEP UP"! FORGET THE NUKE EMP - HE SAID "ITS WHO EVER FLIPS THE SWITCH" FIRST! THEY EVEN DISCUSSED THE EFFECTS OF THE POWER GOING DOWN AND HOW IT WOULD AFFECT THOSE WHOS LIVES ARE ADDICTED TO THE INTERNET AND WHO ARE ON SSRI'S AS WELL AS EBT CARDS BEING UNUSABLE, NOT TO MENTION ALL COMMUNICATIONS, BANKING AND TRUCKING COMING TO A COMPLETE STOP!





As we are asked in the next video below from the House Transportation & Infrastructure Committee Democrats, is America and particularly are transportation systems across the country prepared to manage the aftermath of a cyber attack or other failure of the electrical grid? The answer should be a resounding NO as any widespread and long-lasting outage would immediately impact everything that Americans now know as 'day to day life'.

Once again, those who are prepared will easily get through a short power outage of hours or even days or weeks. However, a lengthy outage will quickly test even the best prepared as we're no longer able to visit our favorite websites, nor are we able any longer to get 'real news' from the sources we choose, leaving us vulnerable to the forces currently at play in our own country, of which history has already proven may not have our best interests in mind.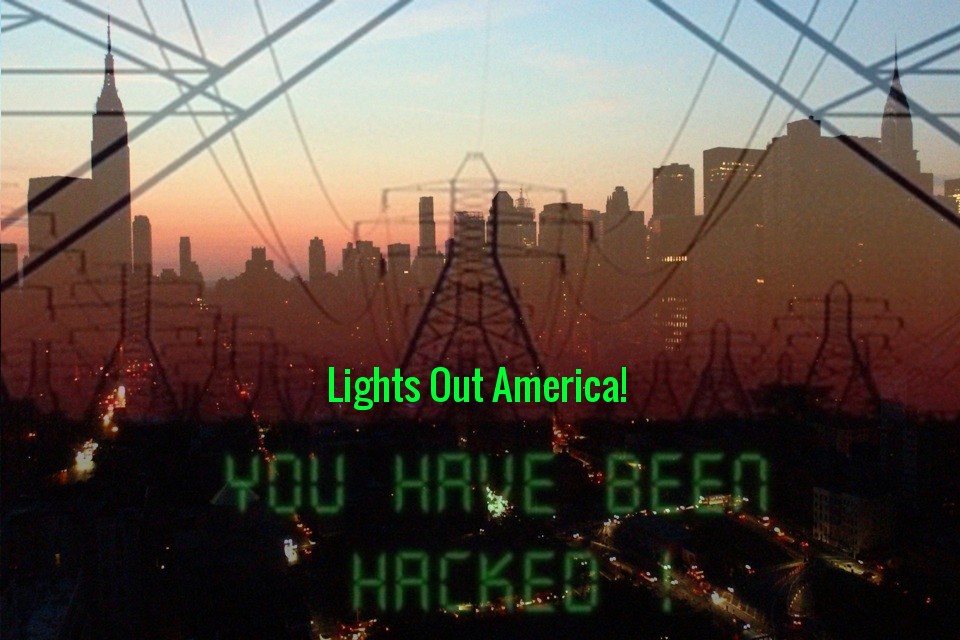 comments powered by

Disqus