Whatfinger: Frontpage For Conservative News Founded By Veterans
"The Best Mix Of Hard-Hitting REAL News & Cutting-Edge Alternative News On The Web"

May 19, 2017
Experts Warn Of Coming War On US Streets: 'This Is Alarming, They Are Preparing For War And The First Line Of Defense Is Going To Be Our Neighborhoods'
- As America Falls Under An 'Islamic Trance', Islamic Terror Won't Simply 'Go Away'
By Stefan Stanford - All News Pipeline - Live Free Or Die
In the new story over at WND recently emailed to ANP by a reader they reported that two Minnesota Muslims were recently caught with an arsenal of weapons, which included bomb-making devices, within their car. 
With former Minnesota Congresswoman Michele Bachmann claiming the size of the arsenal seized should be sending off major alarm bells to local police that an active Islamic terrorist cell may be active in the city of Minneapolis, Bachmann instead says that the entire city is paralyzed by the fear of political correctness, the "police department 'blind and disarmed' because their Muslim advisers there tell them that's what they should do" according to Bachmann. 



Police had reason to search their car and found a hand grenade, handgun, several assault rifles and magazines and a large quantity of ammunition, according to the police report. They also found cellphones, drone parts, computers and electronics devices capable of igniting a bomb.



A newly released ISIS video encouraged terrorists in the U.S. to launch new attacks, and the video's instructions, delivered by an American ISIS operative, included the use of drones and rovers. "It showcases a range of proprietary weapons that ISIS militant workshops have developed," Laith Alkhouri, a security analyst with Flashpoint, told NBC News, pointing out rocket-propelled grenade launchers, shoulder-launched surface-to-air missiles, video-equipped guided missiles, a remote-controlled "rover" that can drop explosive devices under military vehicles, and a drone that could potentially drop a bomb on a crowd.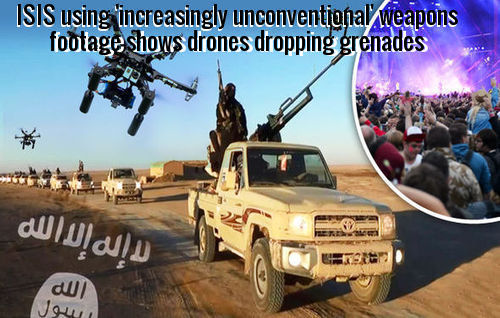 Also reporting that the city of Minneapolis was one of three US cities first 'experimented upon' by a Barack Obama pilot program called CVE, countering violent extremism, along with Boston and LA, WND additionally reported the failed program had spread across the US prior to Obama leaving office. As we also see, the program focused upon 'radical extremism' as being a characteristic held by the 'right wing', not just the 'peaceful Muslims'. From WND.
It focuses on "violent extremism" inspired by a host of causes such as "white supremacism" and "right-wing" ideology while portraying Islam as just one of many possible causes of terrorism.
The CVE program also led to an attempt to rehabilitate Somali Muslim terrorists, which WND recently reported has failed miserably.
However, as we see outlined in this story from recent stories from all across the internet, while the sickness of 'political correctness' has now spread all across America, those who want to slaughter us and end our way of life here in America by bringing in their own laws contrary to the US Constitution are preparing for war against us on US streets.

"We are in the middle of an insurgency and in order for it to be stopped, we need a counter-insurgency effort," said Debra Anderson, head of the Minnesota chapter of ACT for America. "It's alarming. They are preparing for war. And the first line of defense is going to be our neighborhoods. That's why I've been primarily focused on educating my fellow Minnesotans about the nature of the threat."



She said sheriffs, legislators and pastors hold the key to defeating the threat, which will be defeated at the local and state level. "Pastors are the hardest nut to crack."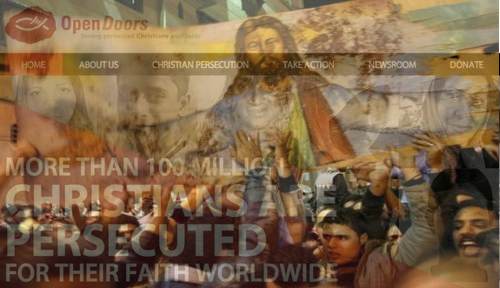 In another story from WND that Steve Quayle recently linked to on his website they report that America is now under an 'Islamic trance' as Islam grows rapidly in the world's most Christian nation. With most Americans still unaware that with the imposition of sharia law that many Muslims are pushing for comes the end of their own rights, Raymond Ibrahim recently published a story that hits the nail right on the head in describing what 'Christian America' is now dealing with in 2017.

Called "Why Islamists and Fascists Persecute Christians", we see in their story more evidence that not only were Christians the most persecuted group in the world in 2016 but fascists have long targeted Christians as well.: 

A study from the Europe-based Center for Studies on New Religions recently confirmed that "Christians continue to be the most persecuted believers in the world, with over 90,000 followers of Christ being killed in the last year [2016]," which computes to one death every six minutes. The study also found that as many as 600 million Christians around the world were prevented from practicing their faith.



Which group is most prone to persecute Christians around the world? The answer to this was made clear by another recent study; it found that, of the ten nations around the world where Christians suffer the worst forms of persecution, nine are Islamic, though the absolute worst—North Korea—is not.





Of course, Islam's oppressive laws target people of all or no religions. Many outspoken Muslim apostates in the West who never converted to Christianity must fear execution should they ever fall into the hands of their former coreligionists. However, they are here now, alive and well in the West and warning us, precisely because they were not challenging the spiritual truths of Islam then, when they were living under its shadow—and why should they have been? If life is limited to the now, as it is in the secular worldview, why risk it, especially when merely not rocking the boat, as many "moderate Muslims" do, will save it?





It is in fact Christianity's penchant to refuse to toe the line that, from its beginnings till now, has caused fascists[ii] and supremacists of all stripes—from the ancient Roman Empire (whence the word fascist is derived) to modern day North Korea—to persecute Christians. The latter have a long history of refusing to be silent and paying the sort of lip service that everyone else is willing to offer to get by.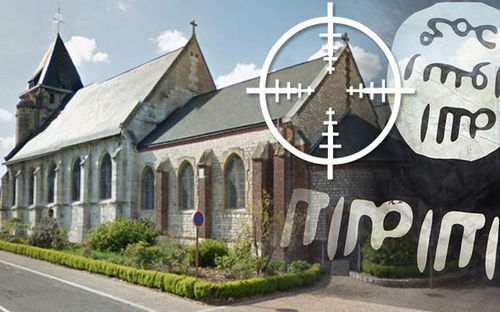 In this new story from the Daily Mail they report ISIS has once again brutally executed dozens of women and children in Shiite villages in Syria, chopping off limbs and sending shockwaves of fear that they'll soon be carrying out such atrocities in other nearby neighborhoods. With Christians now leaving the Middle East in record numbers due to such actions by ISIS as shared in this recent story from Newsmax and Islamic terror continuing to cause chaos, death and destruction in Europe, this recent story from the Gatestone Institute warns that what is happening in Europe to Christians will definitely come here. 

It's also not surprising that the Catholic church has become one of the loudest boosters of Islam, as Steve Quayle mentioned in an  SQnote that he left while linking to that story, "secret plans to merge Islam and Catholicism to form a one world religion have been underway for a long time - it is now happening before your eyes!" 



"Be careful, be very careful. What has happened here will come to you." — An elderly priest in Iraq, to Father Benedict Kiely.





Last year, more than 90,000 people chose to drop out of the Church of Sweden -- almost twice as many as the year before.





Meanwhile, in one year, 163,000 migrants, most of them Muslim, entered the country.





"Shouldn't the issue of Middle Eastern Christians wake up European civilization to its core identity?





Shouldn't we in Europe and the West be telling ourselves that these attacks are also aimed at us?" — Mathieu Bock-Côté, in Le Figaro.





"I fear we are approaching a situation resembling the tragic fate of Christianity in Northern Africa in Islam's early days", a Lutheran bishop, Jobst Schoene, warned a few years ago.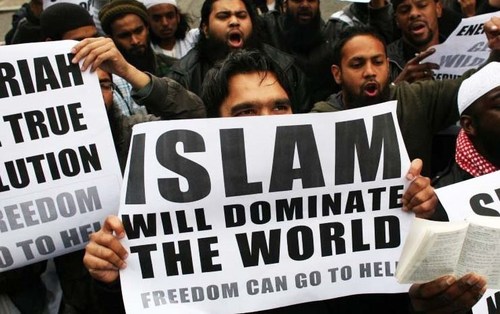 As we read in this new story from Breitbart and hear in the 2nd video below, while visiting the Middle East, President Trump will be delivering a speech which he hopes will inspire 'moderate Islam' while targeting the 'satanic ideology' of 'radical Islam'. As our videographer tells us, if President Trump is able to accomplish that goal, he'll be accomplishing miracles as it's long been warned there is no such thing as 'moderate Islam' within a 'political system' that seeks to dominate the world.

And as this recent story over at the Gatestone Institute reports, we're getting more and more evidence that Islamists are now planning a 'new jihad' against the West at a time when the West moves towards appeasing them. With Islamists permitted to lie to non-believers, the smokescreens continue, confusing the public about the facts about Islam and continually deepening America's Islam trance, a trance that we hope President Trump continues to have the strength to avoid falling into. From Breitbart.: 



President Donald Trump will give a speech on Islam in Saudi Arabia and will attend the opening of a center promoting moderate Islam, national security adviser H.R. McMaster revealed on Tuesday.





The speech will mark the beginning of Trump's tour across the Arab world, which begins on Friday and will be his first as president. It follows key in-person meetings this year with allied heads of state in the Muslim world to discuss the eradication of radical Islamic terrorism, notably Egyptian President Abdel Fattah al-Sisi and Jordanian King Abdullah II.





McMaster revealed that Trump will address leaders from 50 Muslim-majority countries, though he did not note which would specifically attend as he seeks to "deliver an inspiring but direct speech on the need to confront radical ideology and the president's hopes for a peaceful vision of Islam to dominate across the world."





In addition to his remarks, Trump will also "participate in the founding of a new center intended to fight radicalism and promote moderation" in Saudi Arabia, a country known for its strong links with radical Islam.





Trump has already met with a number of Arab leaders to discuss the threat presented by ISIS, including King Abdullah of Jordan and Egyptian President Abdel Fattah el-Sisi, who thank

ed Trump for their alliance against terrorism's "satanic ideology."

In the first video below, Dana Loesch joins the NRA to talk about how ISIS recently duped the Washington Post into claiming ISIS is trying to exploit America's so called 'lax' gun laws as the Post continues to attempt to push for the disarming of law-abiding American citizens, just as the fascists and terrorists want their victims to be.

With ISIS having released a new video within which they urge their supporters to attack America with a variety of 'new weapons' they've recently developed, the final video below takes a look at what is being called an 'all time high terrorist threat' after news that the FBI has opened terror investigations in all 50 states across America.  










comments powered by

Disqus